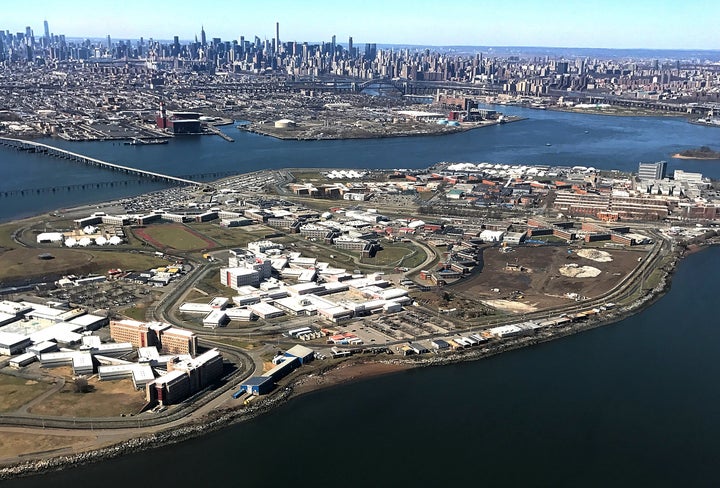 The Department of Corrections plans to close the George Motchan Detention Center, which currently houses approximately 600 men in custody. Eight other facilities on the island will remain open for now.
The current jail population on Rikers Island is 8,705 inmates, a "record-low figure last reported in 1982," the mayor's office said in a statement.
"Every day we are making New York City's jail system smaller and safer," de Blasio said in a statement. "This announcement is an important step in our plan to close Rikers Island and create more community-based facilities to better serve people in custody and our hard-working correctional staff."
In March, de Blasio and City Council Speaker Melissa Mark-Viverito announced the plan to close Rikers Island permanently over the next 10 years and instead create "smaller, safer" jails to house inmates. Federal reports over the years have found overwhelming reports of abuse, neglect and use of excessive force at the prison complex.
An exact deadline for the first Rikers Island closure has not been set, but there will be no planned layoffs of corrections staff, the mayor's office said.
"The City's decision to shutter a sprawling, decrepit jail like George Motchan Detention Center is a great start to a new year," Tina Luongo, attorney-in-charge of the criminal defense practice at The Legal Aid Society, said in a statement. "The key is to ensure that we continue to reduce the population of every single facility and until we close Rikers Island, also ensure that programming continues to serve people who are detained."
Popular in the Community