WASHINGTON -- Members of the Senate "gang of eight" met with pro-immigration reform business, agriculture, faith and conservative groups on Tuesday to discuss plans for moving a comprehensive bill forward in the House, where many Republicans have vowed not to touch it.
They distributed a list (see below) of 121 Republicans whom they see as persuadable on immigration reform. Groups in attendance included Republicans for Immigration Reform, the Mark Zuckerberg-founded FWD.us, the faith group Sojourners and others, according to a source with knowledge of the meeting. The list largely aligns with the targets of other reform groups.
Seven members of the group that crafted the Senate immigration bill were present: Sens. John McCain (R-Ariz.), Chuck Schumer (D-N.Y.), Lindsey Graham (R-S.C.), Dick Durbin (D-Ill.), Jeff Flake (R-Ariz.), Bob Menendez (D-N.J.) and Michael Bennet (D-Colo.).
Sen. Marco Rubio (R-Fla.) decided not to attend, said spokesman Alex Conant.
"We have a badly broken immigration system that is in dire need of reform, and Sen. Rubio worked hard to produce and pass the best proposal possible in a Democrat-controlled Senate," Conant said in an email. "The Senate's work has created an important opportunity for the House to advance reform further, but they should be given deference to decide their own way forward."
After the gang of eight bill passed 68 to 32 in the Senate with "aye" votes from 14 Republicans, it's been met with little interest -- and some hostility -- from House Republicans, many of whom say its legalization measures are a deal-breaker. Speaker John Boehner (R-Ohio) has said he will not bring the Senate bill to the floor because a majority of his conference opposes it, and he will instead pursue piecemeal legislation.
Pro-reform groups hope they can put pressure on Republicans to come around to the idea of comprehensive reform, particularly using allies in the faith, business and conservative communities.
View the full list of GOP targets:
Alabama:

Spencer Bachus

Alaska:
Don Young

Arizona:
Trent Franks

Arkansas:
Steve Womack

California:
Doug LaMalfa
Paul Cook
Jeff Denham
David Valadao
Devin Nunes
Kevin McCarthy
Buck McKeon
Gary Miller
Ed Royce
John Campbell
Darrell Issa

Colorado:
Scott Tipton
Cory Gardner
Mike Coffman

Florida:
Steve Southerland
Ron DeSantis
John Mica
Daniel Webster
Gus Bilirakis
Bill Young
Vern Buchanan
Tom Rooney
Trey Radel
Mario Diaz-Balart
Ileana Ros-Lehtinen

Georgia:
Doug Collins

Idaho:
Raul Labrador

Illinois:
Peter Roskam
Rodney Davis
Randy Hultgren
John Shimkus
Adam Kinzinger
Aaron Schock

Iowa:
Tom Latham

Kansas:
Kevin Yoder

Louisiana:
Steve Scalise
Rodney Alexander

Michigan:
David Camp
Fred Upton
Candice Miller

Minnesota:
John Kline
Erik Paulsen

Mississippi:
Alan Nunnelee

Missouri:
Ann Wagner
Blaine Luetkemeyer

Nebraska:
Jeff Fortenberry
Lee Terry

Nevada:
Mark Amodei
Joe Heck

New Jersey:
Frank LoBiondo
Jon Runyan
Chris Smith
Scott Garrett
Leonard Lance
Rodney Frelinghuysen

New Mexico:
Steve Pearce

New York:
Peter King
Michael Grimm
Chris Gibson
Richard Hanna
Tom Reed

North Carolina:
Renee Ellmers
Walter Jones
Howard Coble
Robert Pittenger
George Holding

Ohio:
Steve Chabot
Jim Jordan
Robert Latta
John Boehner
Michael Turner
Pat Tiberi
David Joyce
Steve Stivers

Oklahoma:
Jim Bridenstine
Frank Lucas
James Lankford
Tom Cole

Oregon:
Greg Walden

Pennsylvania:
Glenn Thompson
Jim Gerlach
Patrick Meehan
Michael Fitzpatrick
Thomas Marino
Charlie Dent
Joe Pitts

South Carolina:
Trey Gowdy
Mick Mulvaney

Texas:
Ted Poe
Sam Johnson
Joe Barton
John Culberson
Kevin Brady
Michael McCaul
Mac Thornberry
Randy Weber
Bill Flores
Lamar Smith
Pete Olson
Blake Farenthold
John Carter
Pete Sessions

Utah:
Rob Bishop
Jason Chaffetz

Virginia:
Rob Wittman
Scott Rigell
Randy Forbes
Bob Goodlatte
Eric Cantor
Frank Wolf

Washington:
Jaime Herrera Beutler
Doc Hastings
Cathy McMorris Rodgers
Dave Reichert

Wisconsin:
Paul Ryan
Jim Sensenbrenner
Sean Duffy
Before You Go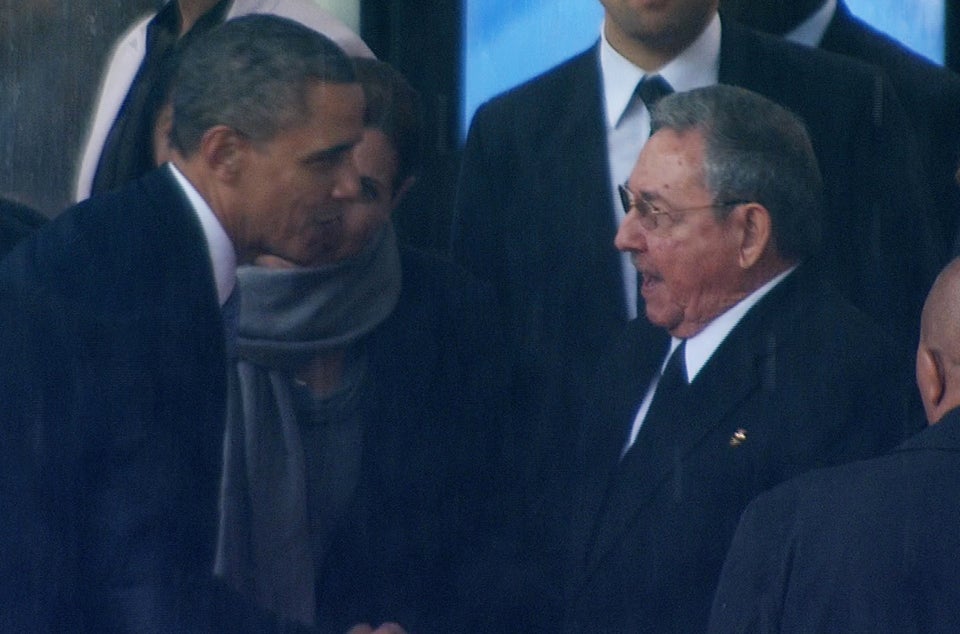 Obama's Handshakes Around The World
Popular in the Community