A group of LGBTQ advocates responded to Sunday's mass shooting in Las Vegas by taking to the streets of New York in a poignant display of solidarity. 
More than 100 Gays Against Guns (GAG) protesters marched from Manhattan's Union Square to Times Square Monday carrying banners and placards outlining their support for stronger gun control. "No more massacres! Fuck the [National Rifle Association]," many of the demonstrators shouted as they marched, as seen in the video above. 
Based in New York, GAG is "committed to nonviolently breaking the gun industry's chain of death—investors, manufacturers, the NRA and politicians who block strong gun laws." The group formed last year in response to the Pulse nightclub massacre in Orlando, Florida that left 49 people, many of whom were people of color who identified as LGBTQ, dead.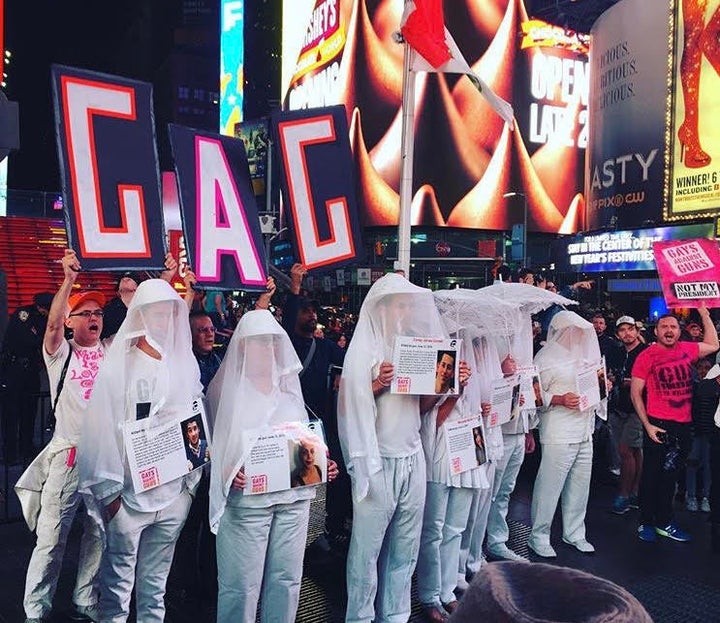 Since then, members of the group have staged "die-in" protests at a number of events across the country in an effort to demonstrate support for gun control laws.
Activist Terry Roethlein told HuffPost that he and other GAG members were empowered by the turnout at Monday's rally, held one day after 59 people were killed and over 500 wounded when Stephen Paddock opened fire at the Route 91 Harvest Festival in Las Vegas. 
"It was great to see a few hundred folks come out last night for our impromptu action marking the latest disgusting act of gun carnage that happened in Las Vegas on Sunday," he said. "It's quite obvious that many Americans are so disturbed by these domestic acts of terror, which happen again and again because our government refuses to take leadership to fight the ignorance, fear and greed that feed the gun violence epidemic."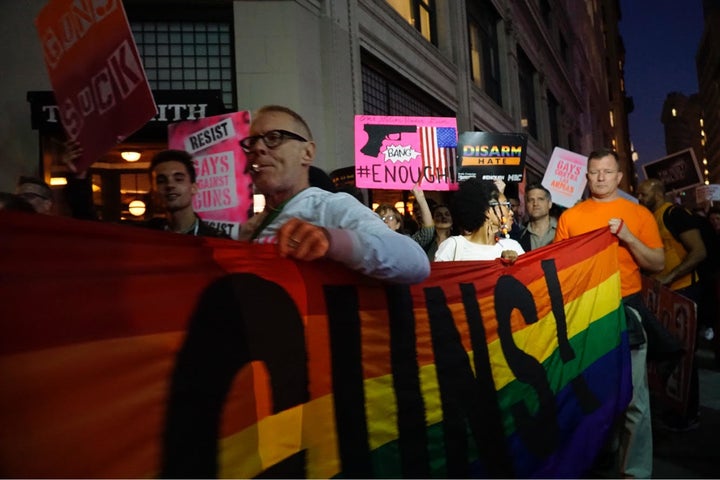 Roethlein added that GAG planned to "push back against our government's murderous negligence" and convince the Centers for Disease Control (CDC) to appropriately research the causes of gun violence in the United States.
"GAG has mounted a major project doing just that," he said, "and we hope that, at the very least, this latest sickening tragedy will empower more people to join us in this effort."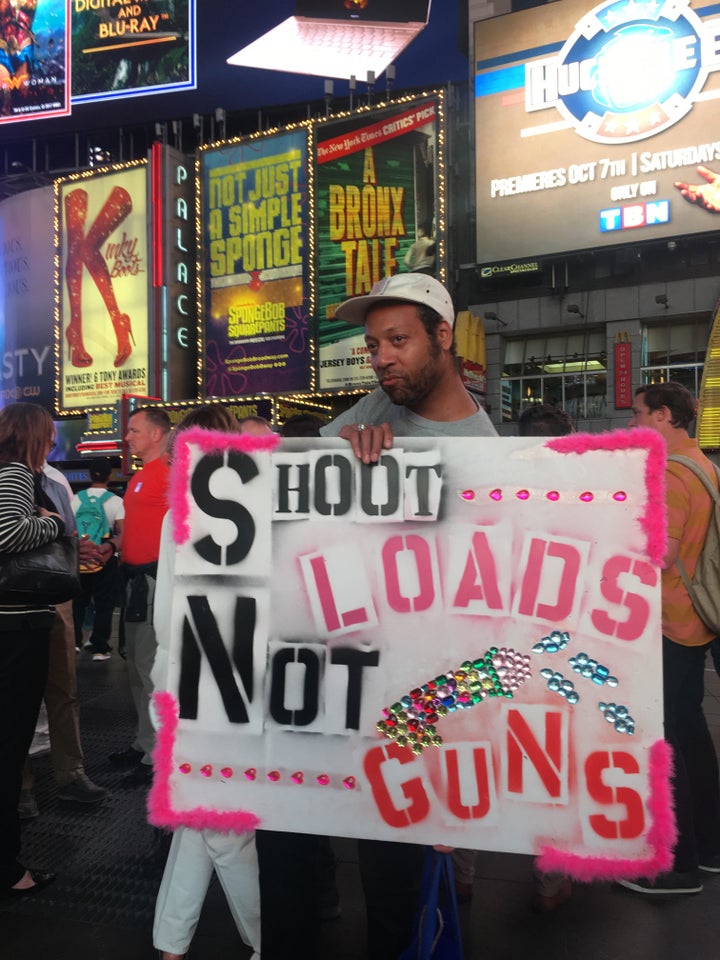 REAL LIFE. REAL NEWS. REAL VOICES.
Help us tell more of the stories that matter from voices that too often remain unheard.
BEFORE YOU GO
PHOTO GALLERY
Shooting At Route 91 Harvest Festival In Las Vegas