Hollywood continues to reckon with its past in the wake of numerous sexual assault and harassment allegations against film executive Harvey Weinstein, but it's not the only industry that allows a culture of abuses against women to persist. 
"She's faced those exact kinds of situations in law," he said. "It's everywhere and so it needs to be addressed as if it's a problem for all of us. And we have to take it on full force because the kind of assault that we're talking about now is ... it's so infuriating that this was allowed to go on as long as it did."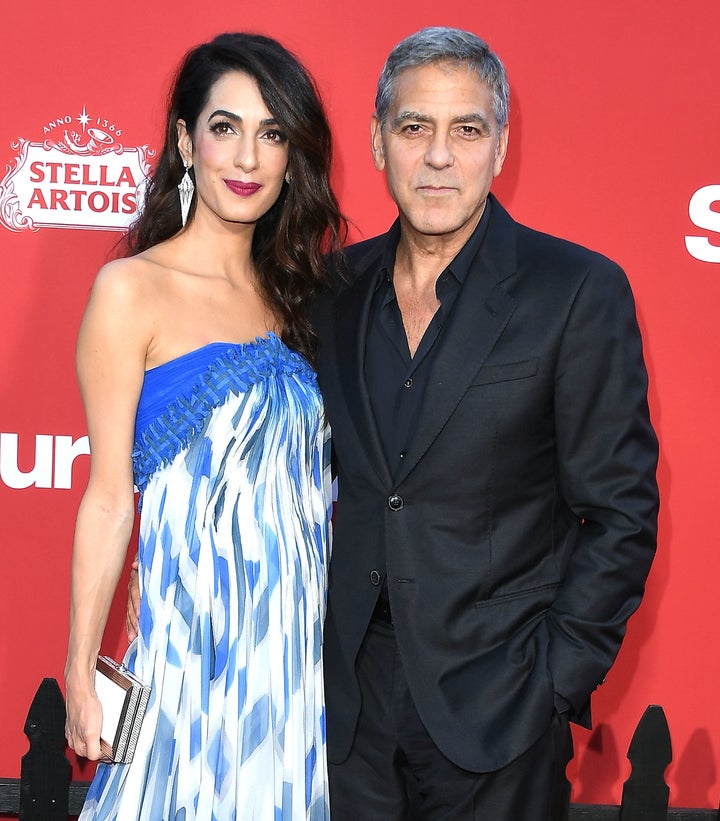 "The fact that the story is coming out now and the more it comes out, I want to know all of it," he said. "I would have done something about that. It makes me very angry to see that. Where did he spend his advertising dollars for the people who didn't print that story? ... There has to be a comeuppance for all of this. All of the people who are part of that chain. We have to make it safe for people to feel that they can talk about this. And in doing that, I think that'll scare away that kind of behavior."
In a previous statement to The Daily Beast, Clooney said that, while he knew Weinstein for decades, he never saw such behavior as detailed by his numerous alleged victims. 
It's indefensible. That's the only word you can start with. Harvey's admitted to it, and it's indefensible. I've known Harvey for 20 years. He gave me my first big break as an actor in films on From Dusk Till Dawn, he gave me my first big break as a director with Confessions of a Dangerous Mind. We've had dinners, we've been on location together, we've had arguments. But I can tell you that I've never seen any of this behavior — ever.
REAL LIFE. REAL NEWS. REAL VOICES.
Help us tell more of the stories that matter from voices that too often remain unheard.
BEFORE YOU GO
PHOTO GALLERY
Celebrities React To Harvey Weinstein