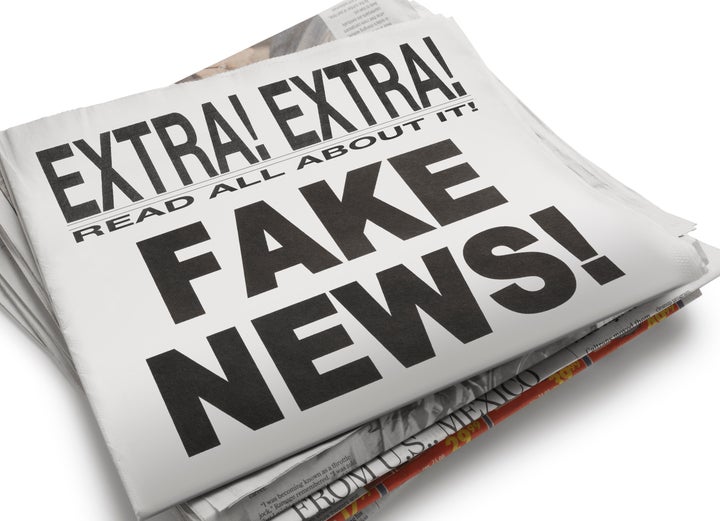 Germany is considering legislation that would impose stiff fines on social media sites that carry fake news.
Such a measure would be a dramatic departure from attempted crackdowns on fake news in the U.S., where social media sites like Facebook are allowed wide latitude to police themselves.
Under the proposed measure in Germany, sites would have to remove fake news within 24 hours. Subjects targeted by the stories would also have the right to demand a retraction placed in a prominent spot on the site. The proposal would require major platforms like Facebook to staff an office in Germany to be responsive to complaints 24 hours a day, seven days a week.
Sites that fail to remove false news could face fines of up to 500,000 euros ($520,000) under the measure.
The legislation is being pushed by the Social Democrats, but also has the support of Chancellor Angela Merkel's Christian Democrats.
"Defamation and malicious gossip are not covered under freedom of speech," and "justice authorities must prosecute that, even on the Internet," the Guardian quoted Germany Justice Minister Heiko Maas as telling the Bild am Sonntag newspaper.
The problem of fake news is becoming a major issue throughout Europe, particularly in Germany where citizens fear interference in next year's election by extremists posting false stories in order to swing votes. European Parliament President Martin Schulz is calling for EU-wide laws to halt the problem.
There was no immediate response from Facebook to the German proposal. But Facebook last week unveiled its plan in the U.S. to battle fake news. Facebook's News Feed Vice President Adam Mosseri last week said the measures would eliminate the "worst of the worst" hoaxes "spread by spammers for their own gain." The protections would include allowing fact-checking outlets to investigate suspicious stories and mark them as questionable. The company also intends to investigate stories that become viral in suspicious ways.
Facebook CEO Mark Zuckerberg denied after the presidential election that fake news played a role in the outcome.
The Washington Post reported last month that Russia was not only linked to Internet hacking to manipulate the American election, but also created and grossly magnified the spread of fake online news wildly favorable to Donald Trump.
Popular in the Community