Germany's 2014 Sochi Olympic Team made a powerful political statement as they stepped out in their new uniforms ahead of the Winter Games next February -- but did they even intend to?
The irony of using rainbow colors in conjunction with 2014 Winter Games also appears to be lost on the head of the Sochi Olympics, Russian Dmitry Chernyshenko -- who is a big fan of the Olympic-sponsored rainbow mittens, America Blog points out.
What do you think about these uniforms -- subversive political messaging, or just a bold and bright fashion statement?
Before You Go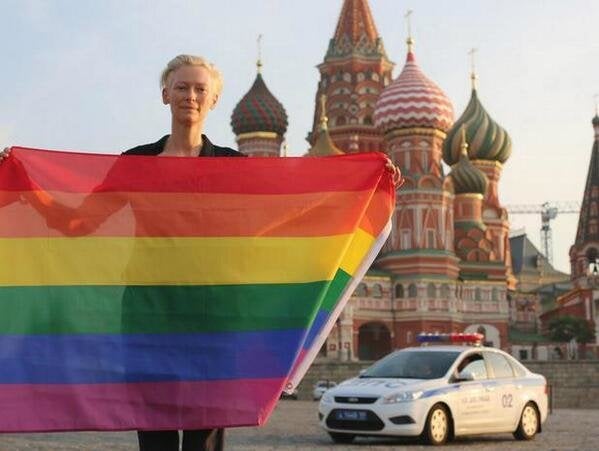 Stars Sound Off On Russia's Anti-Gay Law
Popular in the Community