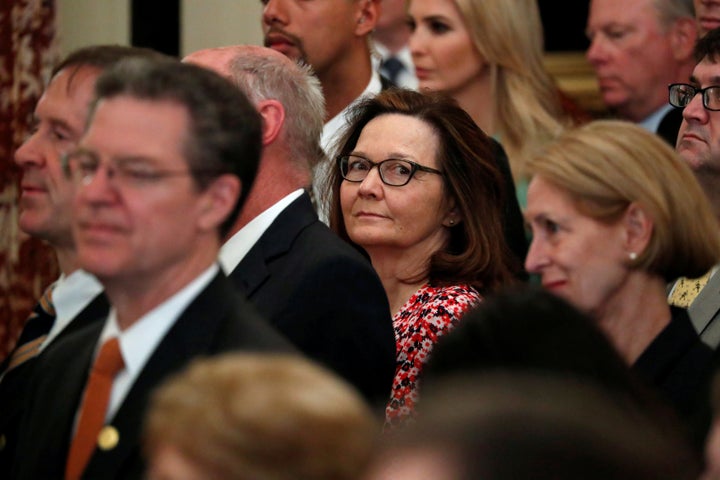 Gina Haspel, President Donald Trump's nominee to lead the Central Intelligence Agency, sought to withdraw herself from consideration to avoid any potential damage to the agency's reputation and her own, The Washington Post reported Sunday.
Haspel is a 30-year CIA veteran widely respected by her colleagues as deputy director. But her past role in the CIA's use of brutal interrogation measures on terrorism suspects has generated bipartisan criticism on Capitol Hill, where she is scheduled to answer questions during a confirmation hearing next week.
Haspel was summoned to the White House on Friday to review her role in the controversial program, where she faced "urgent questions" from administration officials about "material being raised in questions from Congress," according to the Post. Some records from the program, the newspaper reported, show that Haspel "was an enthusiastic supporter of what the CIA was doing."
During the meeting, the report added, Haspel told White House officials she wanted to withdraw her nomination in order to protect the reputation of the agency and so as to not become what she called "the next Ronny Jackson," referring to the White House physician Trump nominated for secretary of the Department of Veterans Affairs who withdrew over allegations of misconduct.
The suggestion alarmed White House press secretary Sarah Huckabee Sanders and legislative affairs director Marc Short, who reportedly rushed to the agency's headquarters in Langley, Virginia, on Friday to meet with Haspel after she left the White House in order to talk her out of pulling out. By Saturday, the deputy CIA director had agreed to stick with it.
Haspel's last-minute second-guessing of whether to maintain her bid is indicative of the uphill climb her nomination faces in Congress. The prolonged absence of Sen. John McCain (R-Ariz.) and the previously stated opposition of Sen. Rand Paul (R-Ky.) would give Democrats leverage over her nomination ― if they stick together, that is.
According to the Post, Short told Haspel she could still be confirmed despite the questions over her role in the interrogation program.
Sanders, meanwhile, tweeted an endorsement of Haspel on Friday. The senior White House aide also accused Democrats of hypocrisy over their opposition to a female nominee.
Popular in the Community