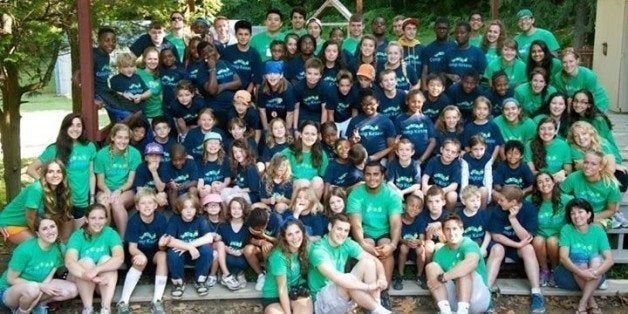 As a high school student on Long Island, Guy Viner was highly accomplished, the kind of kid everyone could see was headed for a certain kind of success. Elected senior class president and passionate about studying languages (Mandarin, Italian and Spanish were his specialties), he won a State Department fellowship to study Chinese in Shanghai the summer after his senior year. His life was also touched by tragedy. When Viner was a teenager, both of his parents battled cancer, and when he was 15, his father passed away. Two years later, during his senior year, his mother was diagnosed with breast cancer, and fortunately, she made a full recovery six months later.
Aside from causing Viner to grow up faster than many of his peers, these experiences fueled him with a passion for making connections, building community, and giving back to others. When he enrolled at the prestigious Wharton School of the University of Pennsylvania, studying organizational behavior, he sought opportunities –- including working as a research assistant with professor Adam Grant, author of "Give and Take" -- that would enhance his ability to do good and make a lasting impact. And indeed, Viner has taken on a variety of projects designed to spread awareness and improve the lives of others.
Two years ago, Viner led a team of six students to raise over $10,000 for the Make-A-Wish Foundation -- crushing the efforts of more than three dozen Harvard MBAs combined. And recently, he ran three races in one day -- a mile, a 5K, and a half-marathon -- to raise money for Camp Kesem, a summer camp for children whose parents have cancer, run by Penn students. Viner is, in the words of Penn classmate Lindsay Miller, "quite literally indefatigable."
Camp Kesem is a cause that's close to Viner's heart. To help kids who are going through the same thing that he did, he's not only raised money so that they can enjoy an all-expenses-paid week at the camp in Saginaw, Pennsylvania, but he'll also be volunteering there as a counselor to ensure that they have the best experience possible.
Viner's personal experiences, together with his business school training, have led him to think deeply about what drives him to give so much of his time and energy to the causes that matter to him.
"Beyond the fact that it makes sense to be a giver in terms of reciprocity and success... those combined experiences have taught me and continue to teach me that people, relationships and doing good are more important than things," Viner tells the Huffington Post.
Though still an undergraduate, he's already initiated and carried out a number of social impact projects that have made a difference in the lives of others -- all while maintaining a spot at the top of his class and inspiring his classmates to do good as well. This summer, he's also running a Wharton-funded research study on social impact.
"Guy is truly an authentic giver, down to his core," says Wharton Ph.D candidate Justin Berg. "A lot of students go to business school to enrich themselves. Guy pours his heart into his business education with the sole mission of improving the world. It's crystal clear that his tireless drive comes from a deep-seated, genuine passion for helping others."
As another classmate Penelope Metchev puts it, "He has a spirit about him that gives back, and it's contagious."
Last year, the Viner family suffered more devastation when their home in New York was destroyed by Hurricane Sandy -- an experience that only bolstered Viner's belief in the urgency and necessity of giving back.
"Things wash away in a hurricane," Viner says, "but contributing to make the world a better place is a purpose that doesn't go away."
This post is part of a series produced by The Huffington Post highlighting the contributions of Go-Givers -- people who are looking beyond a "Go-Getter" approach to success and redefining success to include the importance of giving back. To nominate a Go-Giver of the Week, email gogiver@huffingtonpost.com.

REAL LIFE. REAL NEWS. REAL VOICES.
Help us tell more of the stories that matter from voices that too often remain unheard.
BEFORE YOU GO
PHOTO GALLERY
7 Ways To Tackle World Hunger