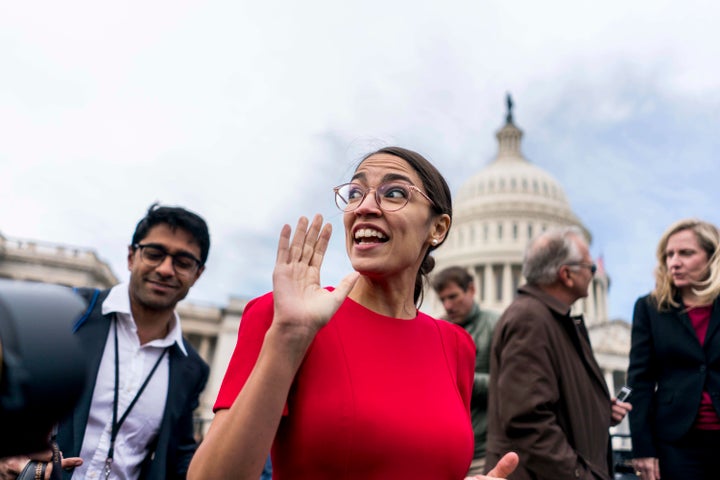 Just three Democrats in the Congressional Progressive Caucus have pledged this week to support Rep.-elect Alexandria Ocasio-Cortez's bid for a so-called Green New Deal, the only policy proposal scientists say is ambitious enough to avert catastrophic climate change in the coming decades.
Democratic Reps. Carolyn Maloney and José Serrano, who represent the low-lying New York City districts neighboring Ocasio-Cortez's, joined Rep. Ro Khanna (D-Calif.) to become the first sitting lawmakers to back the Democratic star's resolution to establish a 15-member select committee on the all-encompassing climate policy in the next Congress.
The Green New Deal committee, meant to include six Republicans, would be charged with drafting a 10-year federal infrastructure and jobs plan to neutralize the United States' output of greenhouse gas emissions, adopt 100 percent renewable electricity and reduce widening income inequality. The resolution would likely seek to bar lawmakers who have accepted donations from fossil fuel companies from serving.
Maloney, Serrano and Khanna joined incoming House members Deb Haaland (D-N.M.), Ilhan Omar (D-Minn.), Rashida Tlaib (D-Mich.) and Joe Neguse (D-Colo.) to support the proposal. Rep. John Lewis (D-Ga.) did not return a request for comment, but told protesters on Friday he supported the Green New Deal.
It's difficult to overstate the speed with which the Green New Deal has surged from the fringes of a long-stagnant climate debate into the mainstream. But the policy faces daunting obstacles. Democrats' long-standing obsession with balanced budgets is at odds with a plan to spend trillions on clean-energy research and building weatherization retrofits and infrastructure for renewable electricity ― especially when Republican tax cuts are ballooning the national deficit.
Democratic Party leaders are considering a rule that would require a supermajority to raise income taxes ― all but crippling any expensive, big-ticket legislation like a Green New Deal or Medicare for all, the popular proposal for universal health care.
Republicans, meanwhile, remain in the thralls of climate change denialism, and are closely allied with deep-pocketed oil, gas and coal companies eager to upend any such legislation.
"Given that we are at or near full employment, the green jobs concept seems a bit distant from our current reality," former Rep. Bob Inglis (R-S.C.) ― now the executive director of RepublicEn, a group urging Republicans to support a carbon tax ― said this week of a green jobs plan. "A jobs program like that would seem more timely in a period of high unemployment."
Of the 77 members of the Progressive Caucus ― Democrats' largest assembly in the House of Representatives ― only a few responded to HuffPost's inquiries by Friday, three days after grassroots protesters stormed Nancy Pelosi's office demanding the Democratic minority leader make climate change a top priority.
"We look forward to sitting down with Rep.-elect Ocasio-Cortez and discussing her proposal," Ron Boehmer, a spokesman for caucus co-chair Rep. Mark Pocan (D-Wis.), said by email. Rep. John Yarmuth (D-Ky.) made an almost identical statement.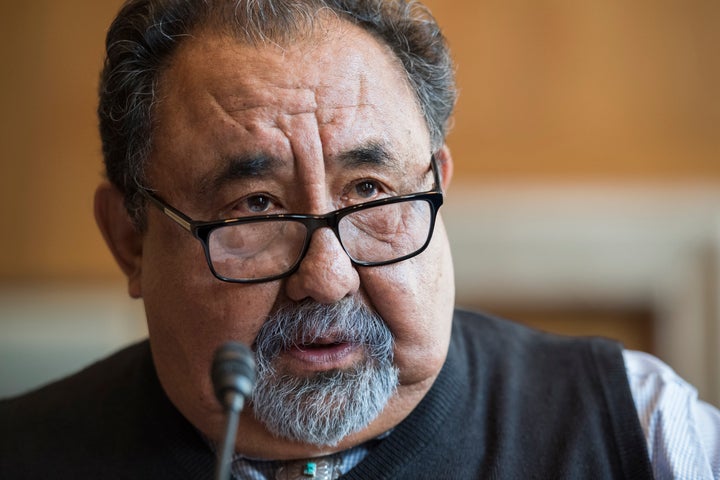 "We will not be taking a position on this bill just yet," said Aaron Fritschner, a spokesman for Rep. Don Beyer (D-Va.). "This is the only text we've seen so far and the sections on how the committee would work, its funding source, and authorizing language all have '[TBD]' in them."
The protesters, led by the youth-focused group Sunrise Movement, demonstrated on Friday morning in the offices of Rep. Frank Pallone (D-N.J.), the likely next chairman of the Energy and Commerce Committee, after news broke that the congressman opposed Pelosi's plan to revive a separate select committee on climate change, a move activists condemned as itself a half measure.
"The ideal of getting to a carbon-free America is certainly something I agree on," Pallone told HuffPost early Friday afternoon. "How long it takes to do that, how we would get there and the details of the legislation, all that has to be worked out. But the idea is a good one."
Two California Democrats, Reps. Nanette Diaz Barragán and Alan Lowenthal, said they support the spirit of the Green New Deal, but oppose the creation of any new select committees on climate change.
"I fully embrace the enthusiasm behind the Green New Deal and support many of its aims," Barragán said in a statement. "However, I agree with soon-to-be Chairman Pallone that creating an entirely new committee would only delay our efforts to combat this urgent problem."
Another lawmaker in the Golden State delegation, Rep. Mark DeSaulnier, said he "supports the intent of the legislation and looks forward to reviewing the resolution in full and discussing with colleagues."
The statements came as the death toll from two wildfires in California soared to 66, with the Camp fire in Northern California becoming the state's deadliest blaze in history during what was once its rainy season. More than 600 people are still missing in that fire. The historic fires bookended a year of natural disasters that scientists say offer a glimpse of the destruction worsening climate change will bring.
Pallone, Science Committee ranking member Eddie Bernice Johnson (D-Texas) and Natural Resources Committee ranking member Raúl Grijalva (D-Ariz.) vowed to hold hearings next year on climate change.
"There are many good ideas that have been put on the table," Rep. Dave Loebsack (D-Iowa) said in a statement. "I look forward to participating in the hearings to put a plan into action that will help create jobs here at home while best addressing the effects of climate change."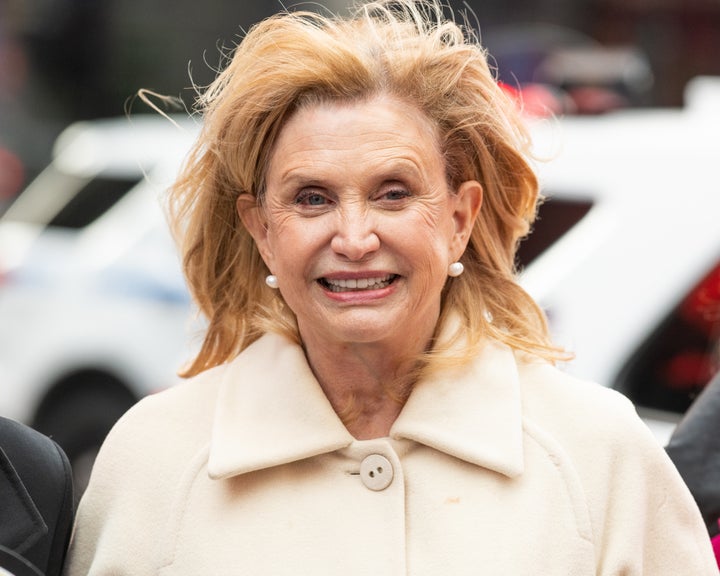 In an interview with HuffPost, Grijalva said he's worried the legal grounding for the subcommittee is unclear.
"The resolution is a wonderful statement of urgency, you've got to take this seriously and you've only got 10 years to do it," he said by phone Friday. "I understand that. I don't have a problem with that. What I have a problem with is the mechanisms of how you're going to get this done."
"A select committee? Great. Now what?" he added. "Those are the questions I have."
Climate advocates worry that time-tested procedural moves could delay overdue action to curb planet-warming emissions and clear the way for the industries responsible for causing climate change ― and spreading disinformation about the science behind it ― to shape future policy.
It's a delay policymakers can ill afford. In October, United Nations scientists determined that world governments must halve emissions in 12 years to avert global warming of 2.3 degrees Fahrenheit, beyond which storms, sea level rise and drought are forecast to cause a cataclysmic $54 trillion in damage.
"We are urging that progressive Democrats withhold their votes and use their leverage to extract concessions," said Waleed Shahid, a spokesman for the Justice Democrats, the group of alumni of Sen. Bernie Sanders' 2016 presidential bid who are helping organize Ocasio-Cortez's effort. "We are fighting to create a Democratic Party that is mission-driven and fights for firm principles, not a party that seeks bipartisan compromises with a Republican Party that constantly lies in order to divide and loot the people."
Some Progressive Caucus members declined to take a position on Ocasio-Cortez's sweeping plan but welcomed the sudden emergence of leftist proposals like the Green New Deal into the mainstream debate.
"From hearings and investigations to new legislation and special committees, he is encouraged by the breadth and depth of ideas on the table," Dan Black, a spokesman for Rep. Joe Kennedy III (D-Mass.), said by email.
"Congressman McGovern is thrilled that Congress is finally going to start addressing the urgent issue of climate change," Matthew Bonaccorsi, a spokesman for Rep. Jim McGovern (D-Mass.) said by email. "He supports reinstating the select committee on climate change, and looks forward to continuing to discuss the details of the committee with his colleagues."
Others said they were surprised to hear about the Green New Deal at all.
"We haven't seen or evaluated the proposal," Douglas Rivlin, a spokesman for Rep. Luis V. Gutiérrez (D-Ill.) said, "and in general, we work with the very active and successful environmental organizations in our District to evaluate which pieces of legislation are priorities for the 4th District and we have not heard from any of them on this."
Before You Go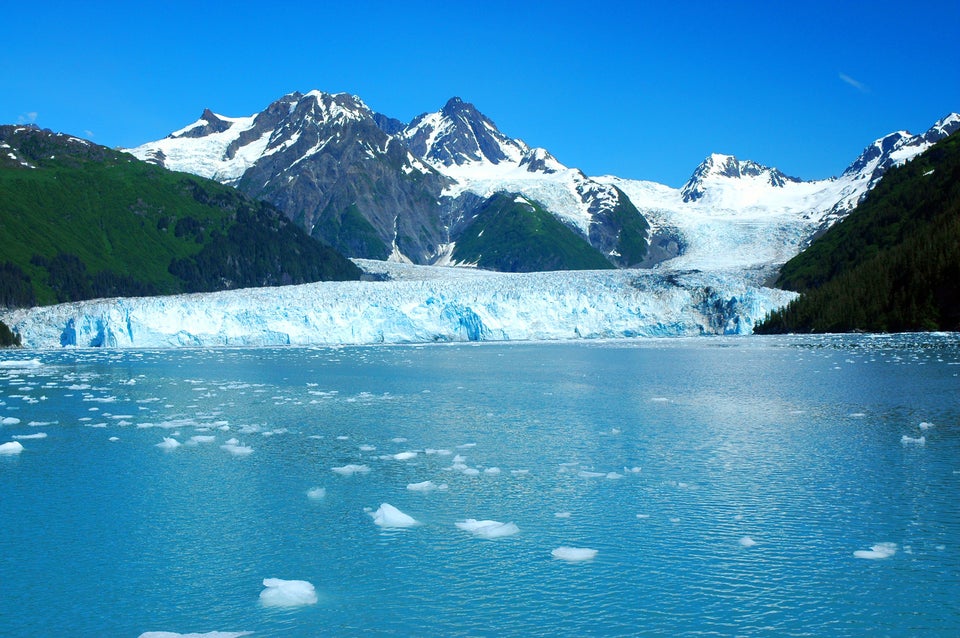 Climate Change: Ten Beautiful Places Under Threat
Popular in the Community