WASHINGTON, Dec 9 (Reuters) - In the year since the massacre of 26 schoolchildren and adults in Newtown, Connecticut, efforts to pass gun legislation have stalled in the U.S. Congress but shifted to the states, helped by the deep pockets of outgoing New York Mayor Michael Bloomberg.
In scores of statehouse battles, both gun-control and gun-rights advocates have notched wins since a mentally unstable gunman killed 20 first-graders and six adults at Newtown's Sandy Hook Elementary School on Dec. 14, 2012.
Electoral and legislative fights since Newtown - including the election last month of a Democratic gun-control supporter, Terry McAuliffe, as governor of Virginia, the home state of the powerful National Rifle Association gun lobby - are likely a foretaste of battles to come next year in federal and state elections.
"We're in this for the long haul," said Mark Glaze, executive director of Mayors Against Illegal Guns, a coalition founded by Bloomberg. "This issue is like a cruise ship that's been going in the wrong direction for a long time, directly toward the iceberg, and it's going to take a while to turn around."
Democratic President Barack Obama supported legislation in Congress this year that would have extended background checks for sales made online and at gun shows. A Reuters/Ipsos poll in January showed that 86 percent of those surveyed favored background checks for all gun buyers.
Obama also backed a proposal to ban rapid-firing "assault" weapons like the one used in Newtown and tighter limits on the capacity of ammunition clips.
But the measures failed to clear the Senate in April in the face of opposition from gun-rights advocates who say it is essential to hold the line on Americans' right to keep and bear arms under the Second Amendment of the Constitution.
The NRA has argued that attacks like Newtown were more a result of a weak mental health system than lax firearms regulations.
A week after the Newtown attack, NRA Chief Executive Wayne LaPierre came out strongly against gun control and called instead for armed guards in each of the 99,000 schools in the United States.
NRA officials declined to be interviewed for this story.
Erich Pratt, a spokesman for the Gun Owners of America, a gun rights group, said both Obama's gun-control approach and gun-free zones for schools and other sites of mass shootings are misguided.
"So when a bad guy walks in there with a gun, he's going to be the only one with a gun until the police can arrive," Pratt told Reuters Television.
In the U.S. House of Representatives, a gun-control bill by Mike Thompson, a California Democrat and the chairman of the House Gun Violence Prevention Task Force, has gained 186 co-signers but has been stalled for months.
The bill by Thompson, a gun owner and Second Amendment backer, would expand background checks but also would have features designed to attract support from gun-rights advocates such as banning gun ownership lists.
"When the federal government failed to act, the states stepped in to fill the void" on gun-control legislation, Thompson said.

In response to the Newtown massacre and the 2012 shooting deaths of 12 people in an Aurora, Colorado, movie theater, about 1,500 pieces of gun legislation were introduced in U.S. state legislatures, according to the Institute For Money In State Politics in Helena, Montana.
Only about 10 percent of them were passed, with a slight edge - 74 to 66 - for gun-rights bills. They included making it easier in some states to get concealed-carry permits or removing information about gun or concealed-carry permits from the public record, the institute said.
On the gun-control side, the most common theme was modifying laws on issuance of concealed-carry permits.
But major changes came in five northeastern states - New York, Connecticut, Maryland, Massachusetts and New Jersey - with passage of legislative packages that featured restrictions on military-style weapons like those used in Aurora and Newtown.
"The number of new strong state laws is, at least since I've been involved in the movement, unprecedented," said Lindsay Nichols, attorney at the Law Center to Prevent Gun Violence in San Francisco.
Colorado also passed gun-control measures, but since then gun-rights activists have used recall elections to oust two state senators who had backed them.
The ousters came despite the nearly $3 million Bloomberg and other gun-control advocates spent to stave off the recalls. A third senator resigned in November rather than face a recall vote.
Pratt, the Gun Owners of America spokesman, said the Colorado recalls would be a big factor in congressional midterm elections next year.
"What happened in Colorado should send shock waves through every legislator's heart that's been supportive of gun control," he said.

A shift in the fight over firearms has come with the entry of Bloomberg, the billionaire founder of the media and data company that bears his name, on the gun-control side.
"Money always helps, and for the first time the gun safety side has some money behind it," said Jim Kessler, a founder of the Third Way think tank in Washington.
As of Nov. 13, Bloomberg's Independence USA political action committee has sunk $2.97 million this year into federal races, according to data from the Center for Responsive Politics.
That includes $2.2 million in an Illinois Democratic primary that saw gun-control backer Robin Kelly defeat Deborah Halvorson, who had been highly rated by the NRA.
Independence USA also outpaced the NRA roughly 5 to 1 when it spent about $3 million successfully backing gun-control Democrats for Virginia governor and attorney general, according to the Virginia Public Access Project, which tracks money in state politics.
Spending on federal lobbying for gun control rose to $1.8 million this year, a ninefold increase from the year before, according to the Center for Responsive Politics.
But that was still far behind gun-rights lobbying, whose spending more than doubled, to almost $13 million. The rising tide of money came as the number of groups lobbying on both sides of the issue roughly doubled this year, to about 80. (Additional reporting by Katharine Jackson; Editing by Scott Malone and Douglas Royalty)

Before You Go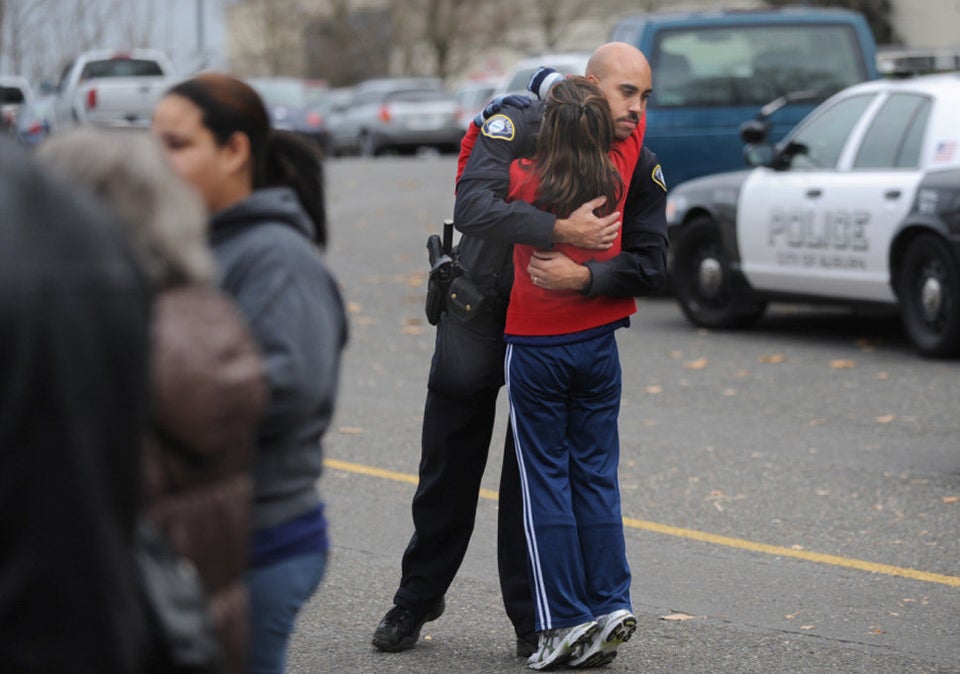 Obama's Gun Control Proposal Explained
Popular in the Community