Natural disasters are only expected to grow more frequent in the coming years, thanks to climate change. And Hurricane Harvey, the strongest storm to make landfall in the United States in nearly a decade, may offer clues about the role we can expect social media to play in future catastrophes.
Harvey, which has left at least 60 people dead and caused billions of dollars' worth of damage since it struck Texas nearly two weeks ago, has exposed some of the shortcomings of traditional emergency response solutions, one expert says.
There was an "unusual" problem during Harvey, explains Jeannette Sutton, a sociologist at the University of Kentucky who has studied the use of social media during disasters for over a decade.
"People can't get through on 911," Sutton told HuffPost last week. "Because the scope of the disaster is just so massive, 911 just cannot handle all of the calls that are being made."
Authorities strongly discouraged residents from trying to reach emergency response officials via social media ― but some people who couldn't immediately get through to overwhelmed emergency call centers still put their pleas for help online.
Some of those appeals went viral, including one on Twitter that showed senior citizens stranded in waist-high water in their nursing home. The photo was retweeted thousands of times and ultimately caught the attention of Galveston County Emergency workers, who elevated the nursing home to the top of the rescue priority list and saved all 15 residents.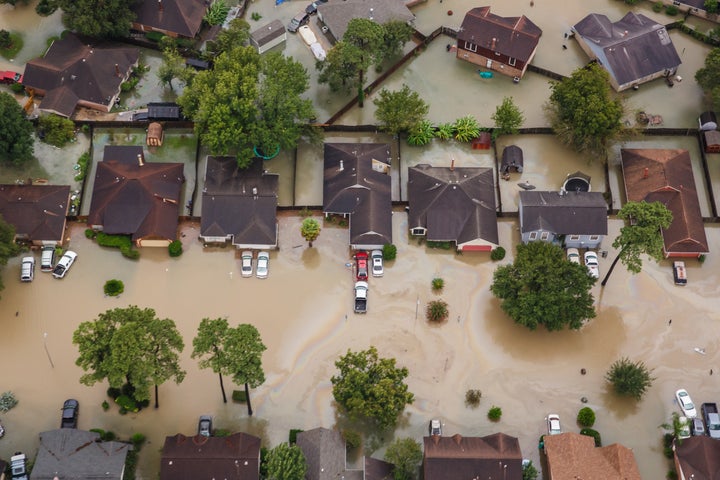 In many cases, though, it was neighbors and good Samaritans who were finding and fielding these calls for help. Facebook groups dedicated to civilian rescue efforts proliferated.
"Volunteers who have a boat or strategy to get out and help these people who are trapped, they're finding those messages on social media and they're organizing themselves," Sutton said, noting that while community networks have always emerged during disasters, today's online resources are accelerating the process. "Social media is making it so that it's much faster for people who have boots on the ground, or in this case, boats on the water."
Sutton has watched the evolution of how civilians and officials use social media during natural disasters since 2007, when intense wildfires ravaged San Diego. That was only 10 years ago, but it was before the ubiquity of social media platforms and internet-enabled mobile devices, and it's illustrative to compare then to now. In 2007, Twitter was still new, and few organizations were using it as a way to disseminate official information. But the information made its way to Twitter anyway: People listened to police scanners, transcribed what they heard, and tweeted it out.
"People were incredibly grateful to get this information when they didn't know how to get it from any other channel," Sutton said.
Now, getting regular disaster updates from officials over social media is the norm. But there's still room for improvement.
One way officials could perhaps better harness the power of social media is by partnering with so-called virtual operations support teams, or VOSTs, made up of "people who understand the social media environment who can sort through information for responders," Sutton said.
The Digital Humanitarian Network, an umbrella group overseeing such efforts during Harvey, has mobilized a number of volunteer groups skilled at tracking emergency-related posts on social media. They compile these posts into public maps and databases that professionals and volunteers alike can use to assist with rescues.
One of those groups is Standby Task Force, an international volunteer network whose president, Per Aarvik, says his team used keywords on social media to pinpoint where people were in need of help during Harvey.
SBTF has tracked requests for help on social media during several other U.S. disasters, including last fall's Hurricane Matthew, but Aarvik said the rate of posts during Harvey has been stunning.
"During this crisis, my impression, without having any statistics behind it yet, is the amount of people posting desperate needs for help has been quite many more than I expected," he said.
SBTF has passed this information on to the U.S. Coast Guard in hopes it can "react on individual messages or use the information to get an overview or an overall picture," Aarvik said.
A public information officer for the Coast Guard did not respond to HuffPost's inquiries as to whether it's received or used social media data from SBTF or other volunteer groups ― instead emphasizing that anyone in need of help should call emergency numbers, not post requests on social media. However, The Day, a Connecticut newspaper, reported last week that two Coast Guard Academy cadets had indeed used information provided in part by Standby Task Force to help guide Coast Guard response efforts in the aftermath of Harvey.
Aarvik is hopeful that social media data sets like the ones his organization collects will continue to gain momentum.
"What we hope is developed is a recognition of the kind of work that organizations like ours do," he said.
Sutton, for one, thinks such partnerships could be effective moving forward.
"One of the biggest problems is information overload and the ability to sort through information that is coming from people on the ground or others who are retweeting information," she said. "If government organizations were to collaborate with those kind of volunteer groups, that could reduce their load and the work burden of trying to sort through the information."
We're popping our bubble and dare you to do the same. Follow our bus tour across America to find out how much you really know about the state of the nation. Sign up for our email.
Related
Before You Go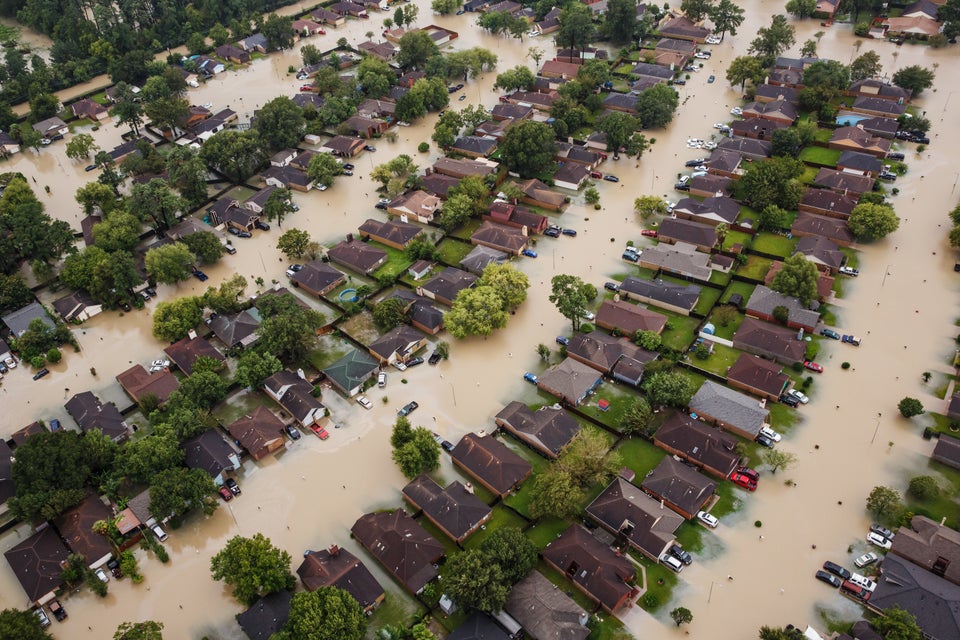 Hurricane Harvey Aerial Images
Popular in the Community