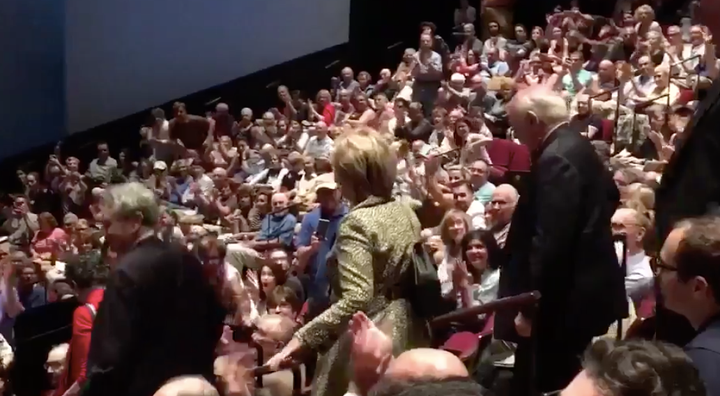 If she was looking for a quiet night on the town, she must have been wildly disappointed.
Hillary Clinton received a standing ovation as she and former President Bill Clinton made their way to their seats for a performance of the Tony Award-winning play "Oslo" in New York City on Sunday night.
The former secretary of state and presidential candidate was quietly walking down the aisle when audience members caught sight of her and broke out into applause and cheers.
"We love you, Hillary!" several people were heard shouting as others began chanting her first name.
With what appeared to be the entire house on its feet, Clinton turned to wave at her supporters as her husband reached her side.
It was far from the first such welcome received by the former first lady and New York senator since she conceded the presidential election to Donald Trump. She has been met with similar receptions while attending other Broadway productions, including "Sunset Boulevard," "In Transit" and "The Color Purple."
Popular in the Community