WASHINGTON -- Hillary Clinton on Tuesday addressed the growing controversy over a letter that Senate Republicans wrote to Iranian leaders, which critics are calling a partisan move to scuttle White House negotiations with a foreign government.
"A recent letter from Republican senators was out of step with the best traditions of American leadership, and one has to ask, what was the purpose of this letter?" Clinton said at a press conference at the U.N. in New York.
"Either these senators were trying to be helpful to the Iranians or harmful to commander-in-chief in middle of high stakes international diplomacy," the likely 2016 presidential candidate added, arguing that the move discredited the letter's signatories.
The letter, signed by forty-seven Republican senators, sparked a firestorm earlier this week by suggesting that any deal reached with the Obama administration over Iran's nuclear program would not be constitutionally binding, since a future president or Congress could take steps to revoke the agreement. Democrats have condemned the move as an attempt to subvert President Barack Obama's powers on the world stage, with Vice President Joe Biden even calling the letter "beneath the dignity of an institution I revere."
Clinton addressed matter in a press conference following a speech at U.N. on women's empowerment. The majority of the conference was dominated by questions about her use of email while she served as secretary of state.
Watch video (above) of Clinton's remarks at the U.N.
Before You Go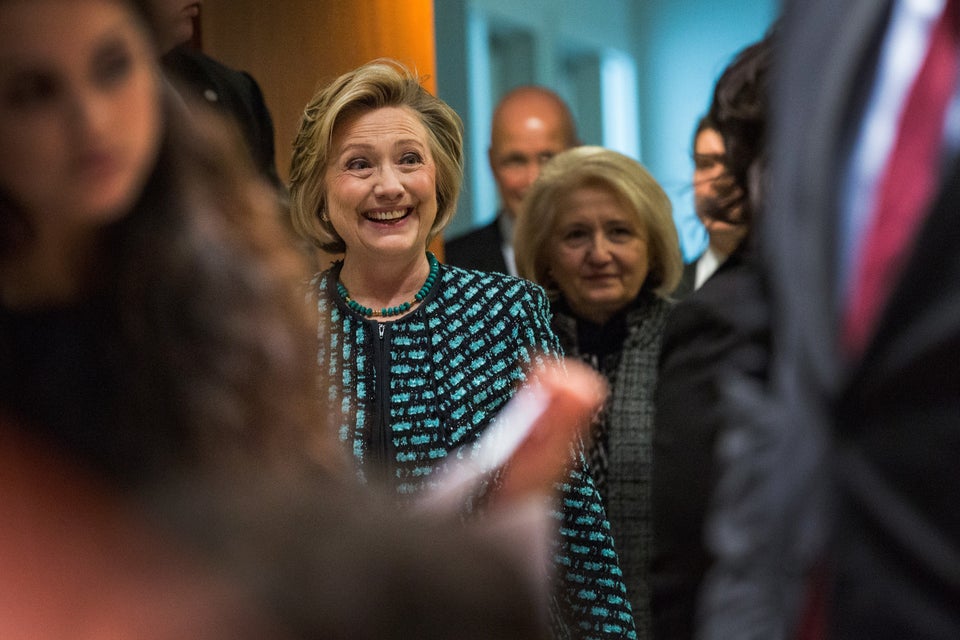 Hillary Clinton
Popular in the Community