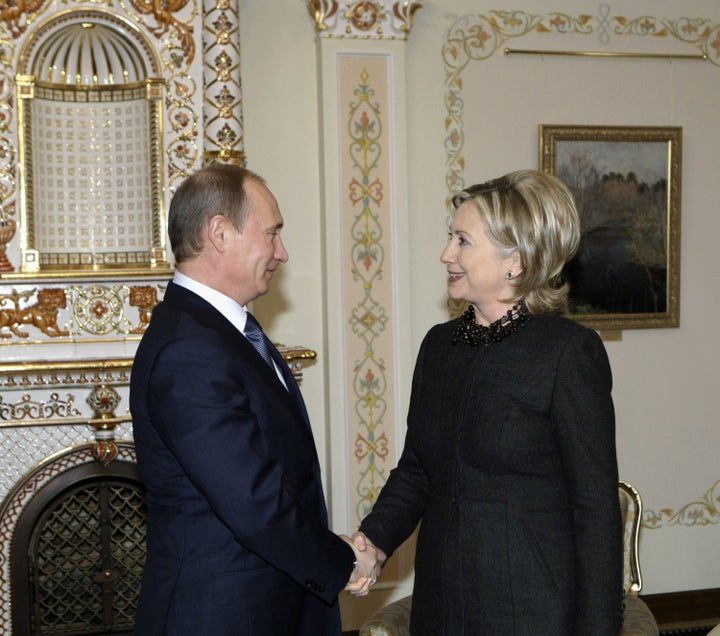 Hillary Clinton has a pet peeve with Russian President Vladimir Putin: He's a "world-class misogynist" who had no qualms about using his dog to intimidate a powerful woman.
Clinton, during a panel at The Wing workspace in New York City on Tuesday, accused Putin of using fear tactics against women leaders, People magazine reported. She pointed to a famous meeting between Putin and German Chancellor Angela Merkel in 2007 as a prime example.
"Angela Merkel came to visit him and he knew the intelligence and he knew that Angela Merkel was afraid of dogs," Clinton said, per People.
"So, you have these one-on-one meetings. All of a sudden, while the press is still there, this very large black dog came into the room. It was meant to intimidate and embarrass Angela Merkel, who is one of the really great European leaders [of] post World War II."
Clinton added: "He took joy in that."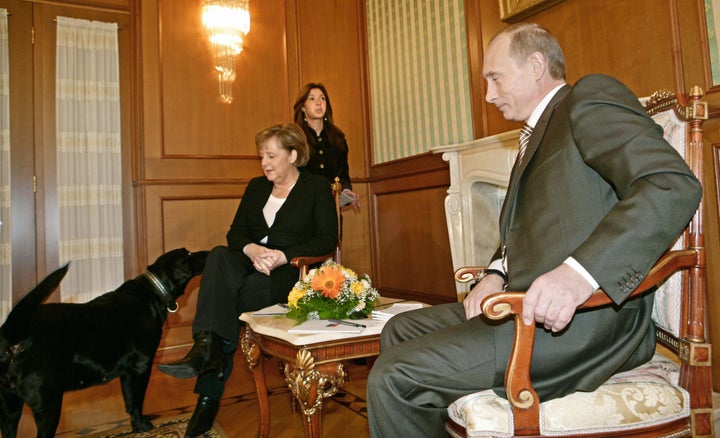 Putin has said he had no intention of frightening Merkel when he brought out his black Labrador Koni at his residence in Sochi. He said he wanted "to do something nice for her," and apologized when he discovered she didn't like dogs.
Merkel reportedly was bitten by a dog in 1995. Putin had been briefed by the Kremlin on Merkel's fear of dogs in 2006, when he presented her with a stuffed toy dog, The New York Times reported.
Clinton told the gathering Tuesday that Putin is "a world-class misogynist and said things about me and other women on the stage, some pretty contemptuous things," according to Newsweek.
Popular in the Community