An explanation: My roommate and I spent three days living on the streets to learn about the homeless experience in Columbia, S.C. Now I'm digging deeper into the issues and writing about them at www.HomelessInColumbia.com.
"Patience is a virtue," muttered the man whose elbow kept bumping mine in the Social Security office waiting room. The place was exactly what you would expect: yellow wallpaper, no windows, everyone overhearing everyone else and smelling everyone else's body odor. Folks were getting impatient.
If you're used to instant gratification, homelessness might not be for you. I found that out during our three days on the streets, and it became especially evident later when I walked (literally) through the steps of obtaining a photo ID.
It took me four and a half hours, seven miles of walking, and $17 to get it. There's been some debate recently about how much of a hassle it is to get one of these ID cards, which are issued by the South Carolina Department of Motor Vehicles to people who can't or don't have a driver's license.
A bill in the state legislature would require you to present photo ID at the polls in order to vote. This is significant because, according to the South Carolina Election Commission, 178,000 registered voters in our state don't have a DMV-issued ID.
Republicans say the bill would prevent voter fraud. Democrats say it's a modern-day poll tax, using expense and inconvenience to keep minorities from voting.
Daniel Long, homeless outreach coordinator for the City Center Partnership, said that most of the homeless in Columbia aren't registered to vote in the base case, and that this bill wouldn't do much to remedy that.
It's not as though they're politically apathetic, though.* The shelters are abuzz with talk about the new homeless transition center that's being built on Main Street at the demolished Salvation Army site. There's some uncertainty over whether the city will provide funds to operate it, and the homeless have a good idea which City Council members will vote for or against it.
And yet the homeless will have almost no say in the decision. Even in news stories about homelessness, there's an obvious pattern: Anecdotes about homeless people are used for color, sprinkled onto stories about politics and posturing.
No, it's not impossible for the homeless to vote, and it still wouldn't be impossible if Bill H.3418 passed. After all, many of them already have driver's licenses -- I watched men plopping them down to check into the Oliver Gospel Mission one night -- and the ones who don't have ID can get a waiver from the mission to cover the $5 printing cost at the DMV.
But as city election season comes around, it's another reminder that they are not a part of civil society. Whether it's due to a lack of transportation, a lack of funds, or a lack of motivation, there's a sense that democratic participation might just have to wait until they're off the streets. In the meantime, their voices are muted, open to interpretation by reporters and politicians.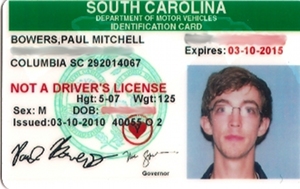 * This is, after all, the state whose lieutenant governor, Andre Bauer, compared the welfare system to "feeding stray animals." If you want to see a passionate electorate, bring that one up in Finlay Park. As reported in The State newspaper, Bauer went on to say this: "You're facilitating the problem if you give an animal or a person ample food supply. They will reproduce, especially ones that don't think too much further than that. And so what you've got to do is you've got to curtail that type of behavior. They don't know any better."
Related
Popular in the Community