WASHINGTON: Goodyear Satire Company--
The Republican Party is ready to form a select committee to draft articles of impeachment against future President Hillary Clinton.
In a sure sign of expected defeat in the 2016 elections, the GOP is adopting a new plan to blunt the effectiveness of a Hillary Clinton presidency, even before she becomes her party's nominee.
"We know she's guilty," said House majority Leader Paul Ryan, "We just don't know what high crimes and misdemeanors she's going to have committed yet."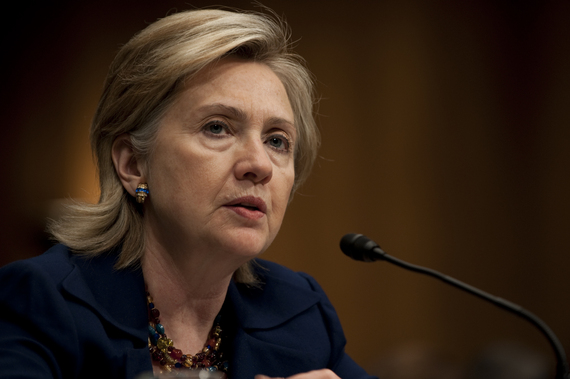 As for the unusual timing, a giddy Republican Party Chairman Reince Priebus explained, "We almost ran out of time to impeach Bill Clinton. By starting the process even before Hillary is elected, we hope to keep the process going for the full four years of her failed term."
Some Republicans have been planning this for months. In October, 2015, Representative Mo Brooks of Alabama suggested impeaching Cllinton if she's elected, based on the email controversy.
Clinton's husband, President Bill Clinton, was famously impeached by the Republican House of Representatives in 1998 but acquitted at a trial in the Senate in 1999. The impeachment, trial and its aftermath destroyed Bill Clinton's second term in office and left lasting scars on the electorate.
"We call that the Bill Clinton impeachment the good old days," said Priebus. "Bill Clinton's impeachment led to the 8-year Bush presidency and the War in Iraq. How is that a bad thing?"
"Our little charade will go all the way until someone's inaugurated in January 2017," said Ryan. "We'll even impeach Bernie Sanders or Donald Trump. We don't need a reason: socialism, Benghazi, emails, Trump steaks, who the hell cares? We've got talk radio and Fox News, and our voters just eat this stuff up."
According to Charman Priebus, the Republican Party doesn't want any President to accomplish anything that's not officially GOP branded. "If this country is going to be screwed up, the GOP wants to be the party that screws it up. And we're proud of our record."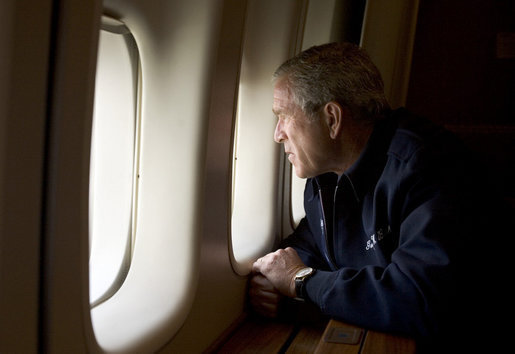 GWB: President George Bush views devastation from Hurricane Katrina as he heads back to Washington DC Wednesday, Aug. 31, 2005, aboard Air Force One. White House photo by Paul Morse
Senate in session for Clinton impeachment. https://commons.wikimedia.org/wiki/File%3ASenate_in_session.jpg C-SPAN [Public domain], via Wikimedia Commons
Secretary of Defense Donald Rumsfeld outside Abu Ghirab prison. https://commons.wikimedia.org/wiki/File%3ADefense.gov_News_Photo_040513-F-6655M-203.jpg By English: Tech. Sgt. Jerry Morrison Jr., U.S. Air Force [Public domain], via Wikimedia Commons
George Bush flies over Katrina devastation https://commons.wikimedia.org/wiki/File%3ABUSHJACKET.jpg By White House photo by Paul Morse [Public domain], via Wikimedia Commons
Calling all HuffPost superfans!
Sign up for membership to become a founding member and help shape HuffPost's next chapter