Nothing I say here will assuage the pain of being a Nebraska Cornhusker football fan right now. This is especially true after our hugely disappointing loss to the no-nonsense, mistake-free, steady-as-she goes Iowa Hawkeyes on Friday at 90,000-strong Memorial Stadium in Lincoln (Nebraska's 347th consecutive sellout).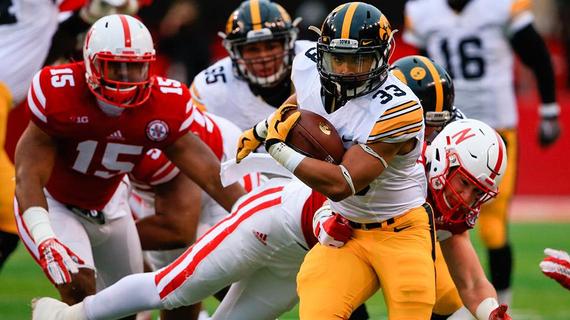 For us children of the corn, Go Big Red is about something bigger than sports. This storied program - 4th most wins in Division I-A history, five national championships, three Heisman Trophy winners - is interwoven into our collective DNA.
I was at the game on Friday, sitting in a $250 seat in 25-degree Nebraska weather (which felt like 9 degrees, due to strong winds). I was bundled up and, like so many Husker faithful, ready for the kill. Almost every player on Nebraska played with intensity, competence, and an unbridled drive to win. The fans were into it, and expressed their fire for victory loudly throughout.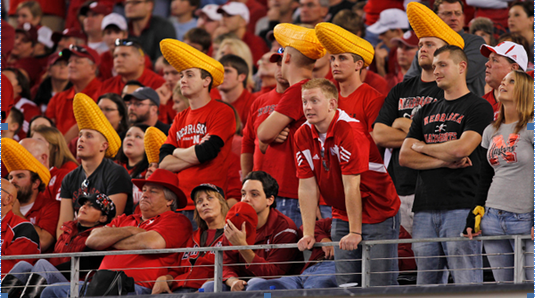 However, we were let down again in this season of close-game losses - as we have been so many times since the glory days of Nebraska Coach Tom Osborne - by our quarterback. Yes, the referees made some questionable calls that kept key Iowa drives alive. Moreover, our offensive play-calling was at times suspect. For example, with just over six minutes to go in the contest, on fourth-and-one, we threw a long fade route into the end zone (instead of running the ball, or kicking an easy field goal that would have put us within a touchdown and two-point conversion of tying the game) .
But quarterback play trumped all that. You see, in Nebraska's new pro-style offense, great responsibility is placed on the quarterback (QB) to make quick, on-the-fly decisions among multiple split-second scenarios. If that QB is not a prudent decision-maker, then the whole complex system is for naught. Nebraska's Tommy Armstrong, Jr. is a horrible decision-maker, as he proved repeatedly against Iowa (with four interceptions, one of which was returned for a touchdown).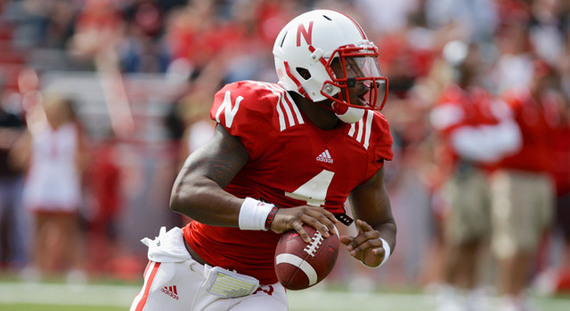 The first order of off-season business for Husker Coach Mike Riley, if he intends to keep his job, is to immediately replace Armstrong. For all of Tommy's positive attributes (a strong arm, good rushing and scrambling ability), he is just not dependable. He throws when he should run. He throws into the field of play when he should throw the ball out of bounds. He throws when there are three or four defensive players guarding his intended receiver. And sometimes he just chucks it up and hopes for the best.
The sad story is this: we've seen this horror show ever since Heisman Trophy winner Eric Crouch graduated Nebraska in 2002. Thirteen years of quarterback futility ensued.
I blame most of this on the 2003 decision to fire Coach Frank Solich (the first NCAA college football coach ever fired after a 9-3 season), and a weird, uncharacteristic turn towards complicated West Coast offenses that don't fit the Great Plains personnel that Nebraska largely has, nor the hardscrabble weather extremes we experience here in the Heartland.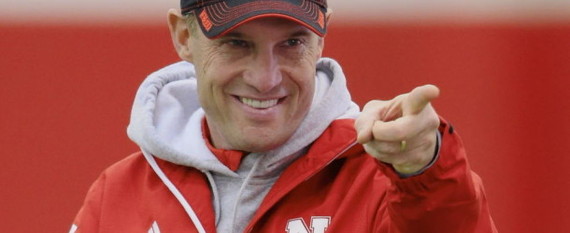 If Nebraska is to right this ship, we first need to fire Mike Riley (who has been a losing coach four of the last six seasons he's coached, including this first year at Nebraska, and previous five at Oregon State, which cratered even further since his departure). Our goal after firing previous head coach Bo Pelini - ostensibly because of his sideline temper tantrums, even though he consistently won 9 games or more a year - should have been to hire a coach who could bring us back to the college football mountain top. Instead, we hired a "nice" even-keeled guy that seems constitutionally incapable of lighting a fire under anyone, including himself, and who has, as head coach, never won an American championship of any kind.
Past performance is the best indicator of future behavior. And no matter what the personnel, Mike Riley over his tenure here - no matter how long it is - will likely be a .500 winning percentage coach, with one major yearly upset under his belt. That's who he is because that's who he's been. We can count on his mediocrity, just as surely as we can count on Tommy Armstrong remaining consistently inconsistent.
As we say in debate circles, winners win. Losers find a way to lose. And at Nebraska we are now at risk of keeping a coach who is modeling how to lose.
In Riley's place, we need to bring in a proven option-oriented winner, who will get the Corrnhuskers back to running over people for four quarters. With more time-consuming and yard-consuming run plays, our vaunted Blackshirts defense - which held Iowa to zero third down conversions - will get more rest and, thus, perform at an even higher level.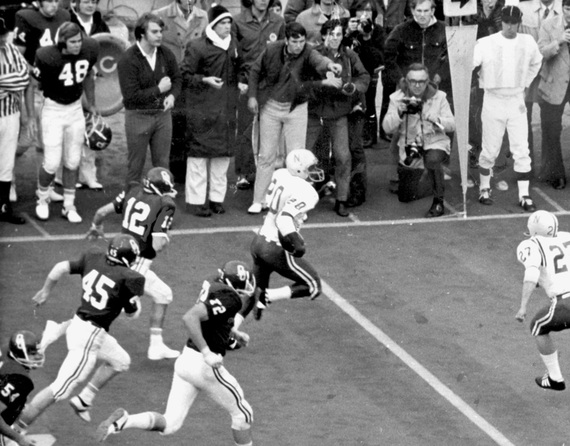 Then, and only then, will we see a return to Nebraska football greatness.
-- James Marshall Crotty was the first Nebraska state debate champion in the 127-year history of Omaha Creighton Prep, as well as a two-time nationals qualifier in policy debate. He also coached nationals-qualifying debate teams at Bronx Science and Stuyvesant high schools, and state-qualifying teams at the Eagle Academy in the South Bronx, where he transformed at-risk young men into academic athletes. To learn more, please visit www.crottyskids.com and www.jamescrotty.com.
Calling all HuffPost superfans!
Sign up for membership to become a founding member and help shape HuffPost's next chapter