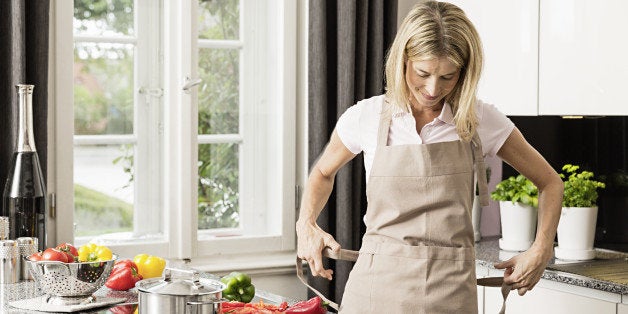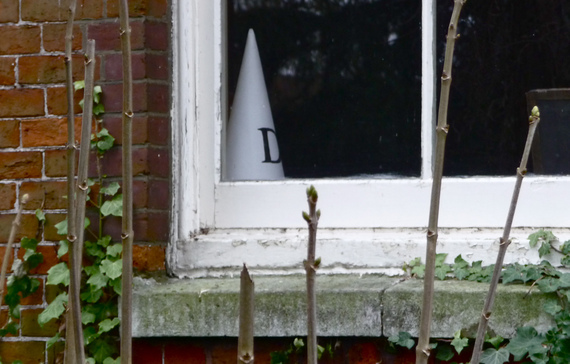 Picture a family of nine children. Now imagine cooking dinner every night (no cheating with take-out), making school lunches (and getting everybody up and out), doing mountains of laundry, helping with homework and changing thousands of diapers for years, and years, and years.
As the oldest of nine kids, I don't have to imagine it. I watched my mother do all this and more every moment of every day of my childhood. She never stopped, except to eat after everyone else had eaten and fall into bed exhausted at the end of the day.
Now picture a family of four, with one child off at college. It can get busy, but I feel stupid even saying that now.
I felt exceptionally stupid last Saturday. It started out innocently enough when I decided to bake banana bread. Although I've been known to cheat and make the kind from the box, I was intrigued by a recipe for "Ultimate" banana bread in the latest issue of Cooks Illustrated.
I peeled five bananas and microwaved them to release their juices (who knew bananas had juice?) Flour was measured, brown sugar packed, walnuts toasted and chopped. I mixed and folded and poured the mixture into a loaf pan, adding sliced bananas on top.
The final touch was a sprinkling of two teaspoons of sugar to create a crunchy crust and off it went into the oven.
Fifty-five minutes later a wondrous, home-made creation came out of the oven and slid onto a waiting rack for cooling.
I had to wave my husband away a few times, but as soon as it cooled, we were on it.
My taste buds expected banana, but it was nowhere to be found with two teaspoons of salt burning a hole in my mouth.
How did I mistake salt for sugar?
It could have something to do with my addiction to multitasking. "Why make just banana bread when you can make chocolate chip cookies too? What's wrong with working on the computer while I follow two recipes?"
I want the world to know that this minor catastrophe is completely my mother's fault. Is there any doubt I learned to multitask at my mother's knee long before multitasking was even a thing? My work ethic (whereby I think it's normal to handle multiple things at a time until all hours of the night) is her legacy.
But let's be honest. I don't have nine children demanding my attention. In fact, there wasn't a kid within 50 feet of me when I went off the rails.
No, I'm responsible for my multitasking-induced stupidity. Despite evidence to the contrary, I'm still surprised when my distracted and unfocused monkey mind is not only less productive, but downright dumb.
Ironically, the more thoughts we cram into our brains, the more mindless and less effective we become.
The antidote to multitasking-induced stupidity is mindfulness. I can throw dinner on the table, or I can slow down and really see what I'm doing. Focusing on the smell, taste and feel of the food in my hands grounds me. With mindfulness, bringing together even a simple dish is a work of creation and a gift of love.
And once I've mindfully created dinner, why not mindfully eat it? The secret to filling your life with simple pleasures (and food has to be right up there) is to actually pay attention to them.
It's not a luxury to really taste your food. Your body deserves to be fed and your consciousness deserves to savor it.
It's hard to break the multitasking habit. Being "busy" confers a degree of importance; it's the ultimate status symbol.
Too often, however, "busy" is a smoke screen behind which there's not a lot actually being accomplished.
But if my banana bread debacle taught me anything, I've learned that mindful focus on the still life that is my kitchen is better than a mouthful of salt any day.
Are you like me and struggle to stay in the moment? Post your stories below and join me at my blog. It's always comforting to know I'm not alone.
Related