New satellite images obtained by Amnesty International show the dramatic impact of Hungary's decision to close its borders as thousands of migrants and refugees make their way to northern Europe. 
On Tuesday, Hungary sealed its southern border, blocking a critical gateway to Europe for the thousands of men, women and children fleeing war and poverty in their home nations. Officials put a 108-mile fence in place along the border, and used a train carriage covered in razor-wire to block off a gap in the fence along the Serbian border.
As the satellite images show, the closure created a severe bottleneck, trapping migrants in Serbia and forcing them to camp along the border. Thousands have since made their way to Croatia, which closed seven of eight border crossings with Serbia in response to the influx of people.
Amnesty International hopes the photos will deter Croatia from further cracking down on the border.
"Hungary's unlawful actions should serve as a stark warning to other governments," Tirana Hassan, Amnesty International's crisis response director, said. "It's perverse to treat people fleeing war and persecution as a threat to border security, and any country that follows this example is heading down a dangerous road."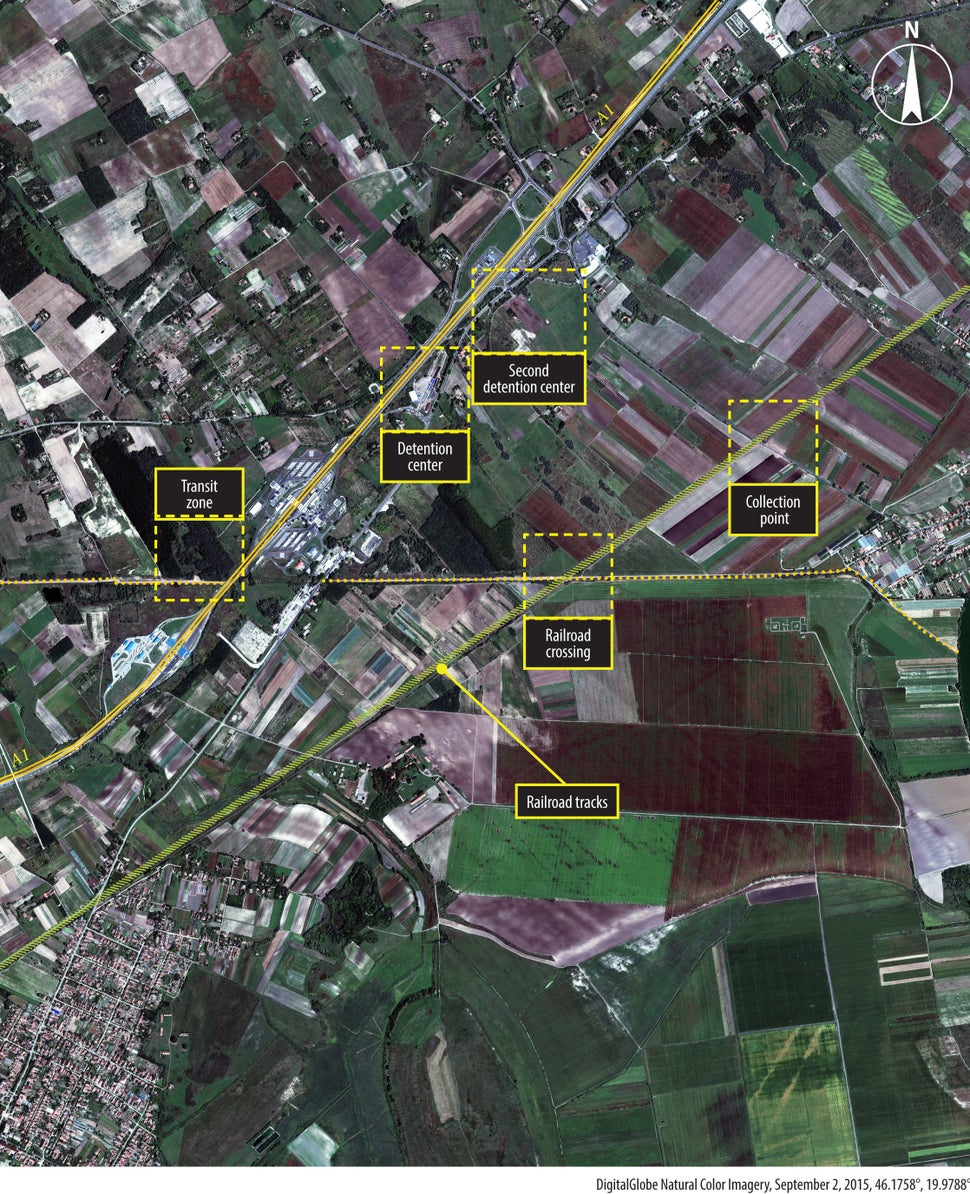 Within two days, a stretch of open motorway was suddenly bisected by a razor-wire fence, which Hungarian authorities have been erecting along the country's entire southern border with Serbia. The satellite images show masses of people beginning to camp out in the open on the Serbian side. In the days after these images were taken, numbers swelled even further.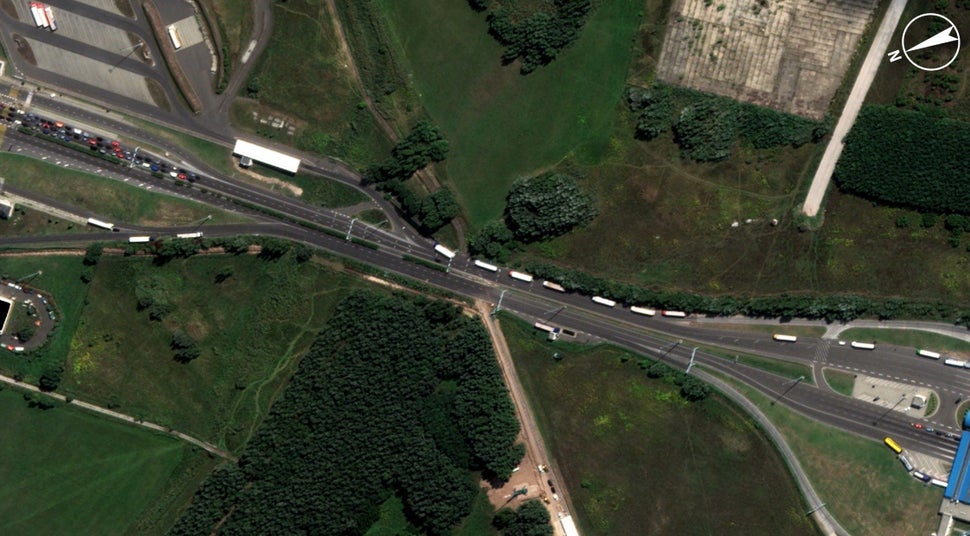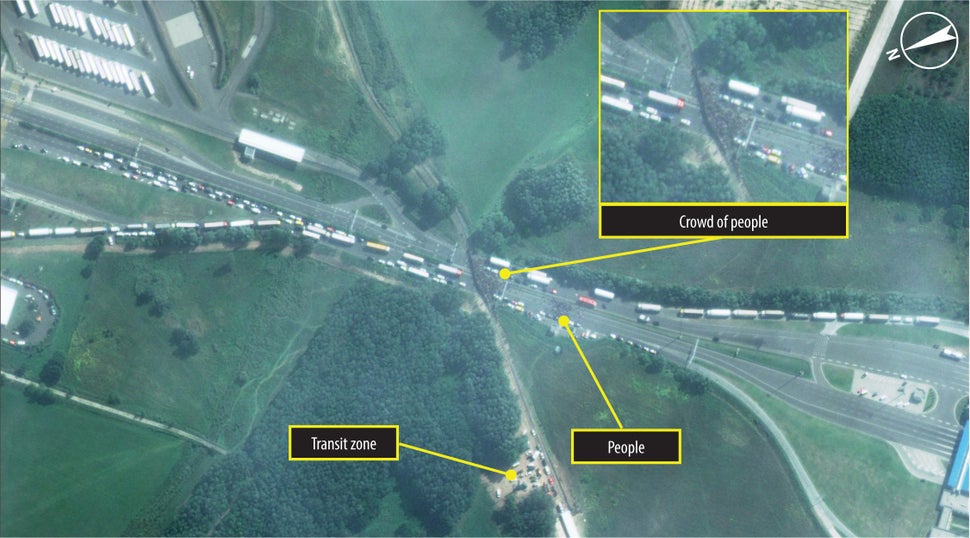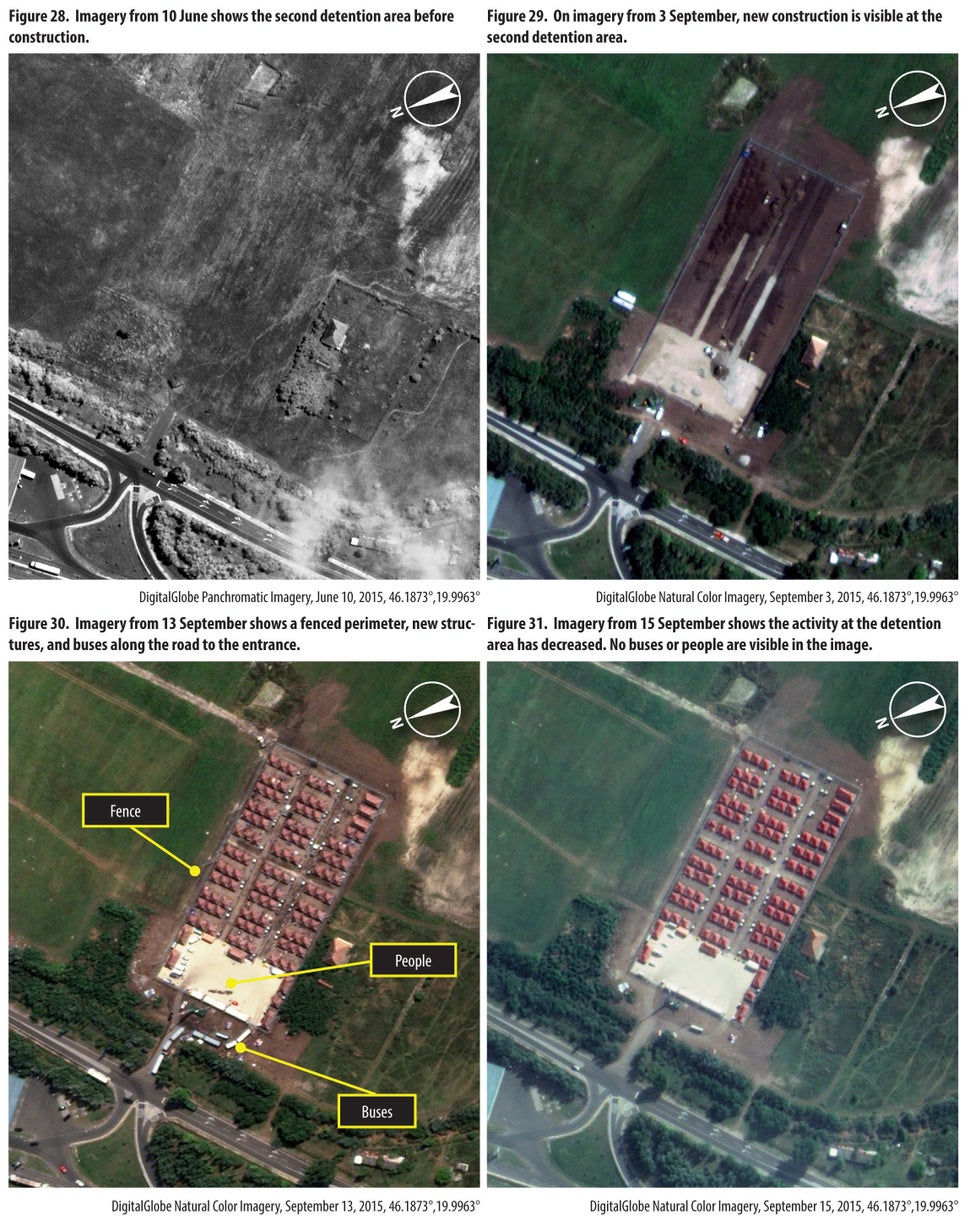 Hundreds of Hungarian soldiers, riot police, dogs and helicopters have been patrolling the completed razor-wire fence, and new laws came into force to jail anyone who attempts to break through for up to three years.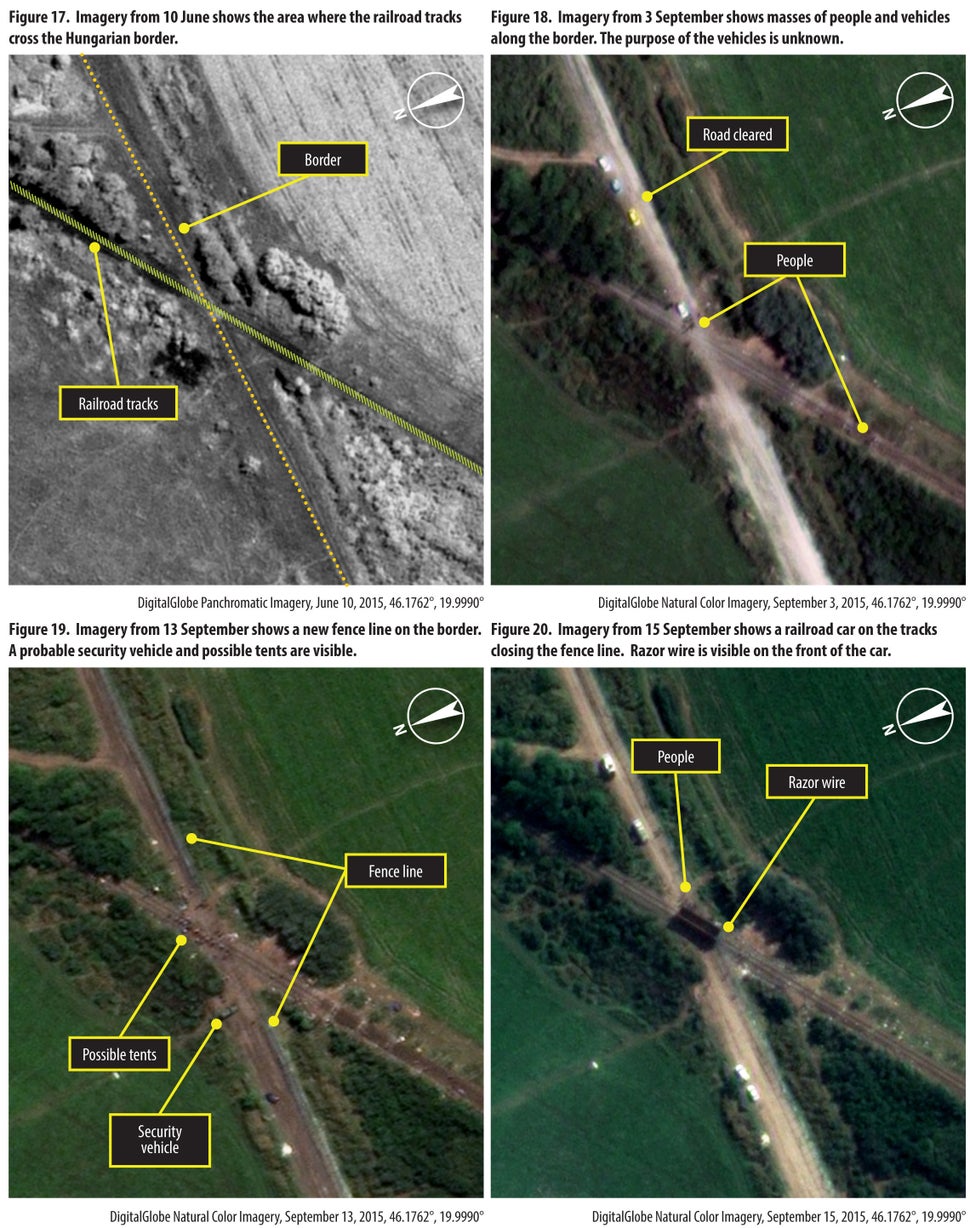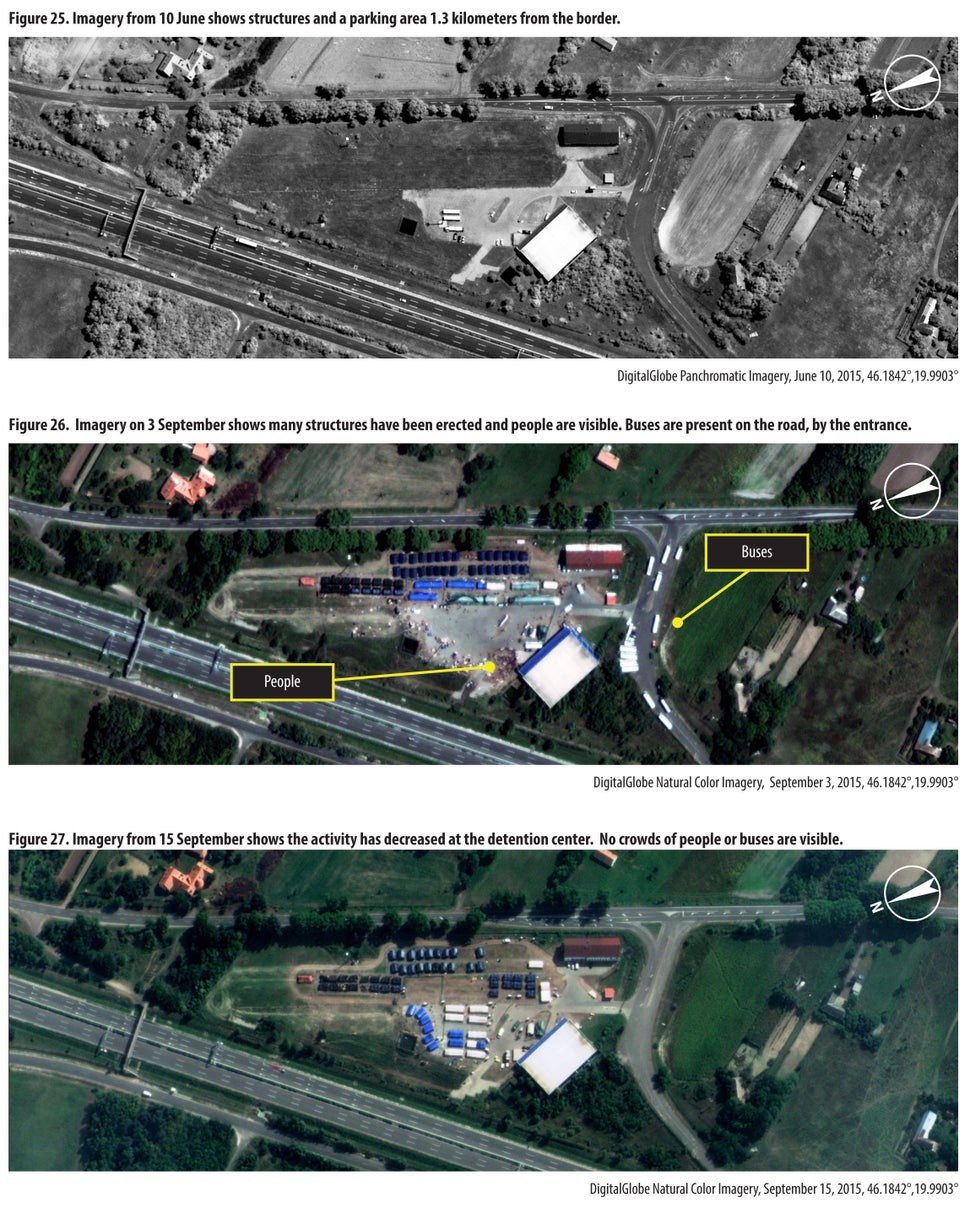 Calling all HuffPost superfans!
Sign up for membership to become a founding member and help shape HuffPost's next chapter