U.S. Immigration and Customs Enforcement (ICE) said the sweep was meant to ensure that employers had not hired individuals without work authorizations.
"Today's actions send a strong message to U.S. businesses that hire and employ an illegal workforce: ICE will enforce the law, and if you are found to be breaking the law, you will be held accountable," ICE Deputy Director Thomas Homan said in a statement. "Businesses that hire illegal workers are a pull factor for illegal immigration and we are working hard to remove this magnet."
Immigration experts told HuffPost that such highly visible workplace enforcement ― with agents showing up unannounced across the country early in the morning, questioning and arresting employees ― appears to be a show of force meant not only to keep businesses in compliance but also to demonstrate the administration's zero tolerance policy toward undocumented individuals.
All 21 people ICE arrested were employees, the agency confirmed.
"When we talk about targeting employers, that's auditing employers to see if they followed those rules. It's not necessary to show up with agents and interview people on site unannounced," Angela Banks, an immigration expert and professor of law at Arizona State, told HuffPost.
"For the Trump administration, it's all about PR: They want to create the feeling that there's a new enforcement regime in town," Muzaffar Chishti, director of the Migration Policy Institute's offices at NYU School of Law, told HuffPost. "Showing up at early hours across the country is showing enforcement muscle."
ICE said Wednesday's operations were a "follow-up" on a 2013 investigation into 7-Eleven franchises, according to a statement. Nine franchise owners and managers were arrested in 2013 for "conspiring to commit wire fraud, stealing identities and concealing and harboring" undocumented workers. All but one pleaded guilty and were ordered to pay more than $2.6 million.
ICE said Wednesday's sweeps in stores across 17 states and in Washington, D.C., were meant to ensure the company "has taken the proper steps towards more responsible hiring and employment practices."
In a statement, 7-Eleven said: "We are aware of ICE actions taken at certain franchise locations. … 7-Eleven requires all franchise business owners to comply with all federal, state and local employment laws. ... 7-Eleven takes compliance with immigration laws seriously and has terminated the franchise agreements of franchisees convicted of violating these laws."
"What it does when you have these raids ― where agents can go to any place in the country, with no regard to criminal offense ― no one will feel safe."
Workplace raids like the one ICE just conducted at 7-Elevens tend to spread fear in undocumented communities by sending a message that undocumented workers are at risk of being targeted by agents at any time and potentially deported.
"Under the current administration, all workers encountered during these investigations who are unauthorized to remain in the U.S. are subject to administrative arrest and removal from the country," ICE said in its statement on the 7-Eleven operations.
For the undocumented community, such extensive and visible raids in workplaces can drive people underground, making them more vulnerable to abuse, including exploitation at work.
"What it does when you have these raids ― where agents can go to any place in the country, with no regard to criminal offense ― no one will feel safe," Chishti said.
"Under Obama, if you didn't have a criminal offense, you could leave in the morning and feel relatively confident that you would come home to see your kids," he added. "That reality has changed under the Trump administration ― and they say it themselves, that everyone should be looking over their shoulder. You're seeing the results of that."
Before You Go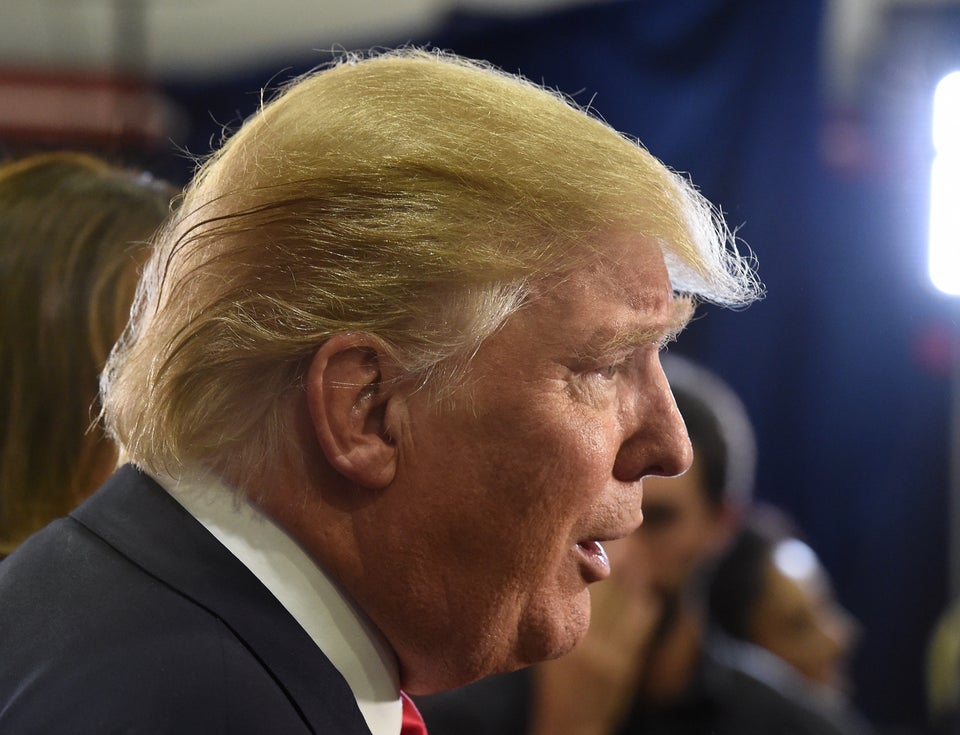 How Donald Trump Talks About Undocumented Immigrants
Popular in the Community