Burnout syndrome is an epidemic occurring in the medical community due to growing demands on health care providers and increased personnel shortages. It is a form of chronic stress that leads to health care providers becoming disconnected from their profession and apathetic to their patients' needs. In 2015, the American Medical Association (AMA) and Mayo Clinic conducted a survey of 6,880 doctors to assess the occurrence of burnout; the top 5 specialties with the highest rates of burnout were providers who practiced:
3. Physical Medicine and Rehabilitation
54.4% of providers in the AMA and Mayo Clinic study admitted to suffering from at least one sign of burnout. A second survey from the Physicians Foundation revealed that:
63% of its respondents had negative feelings about practicing medicine
49% experienced feelings of burnout
49% would not recommend a career in medicine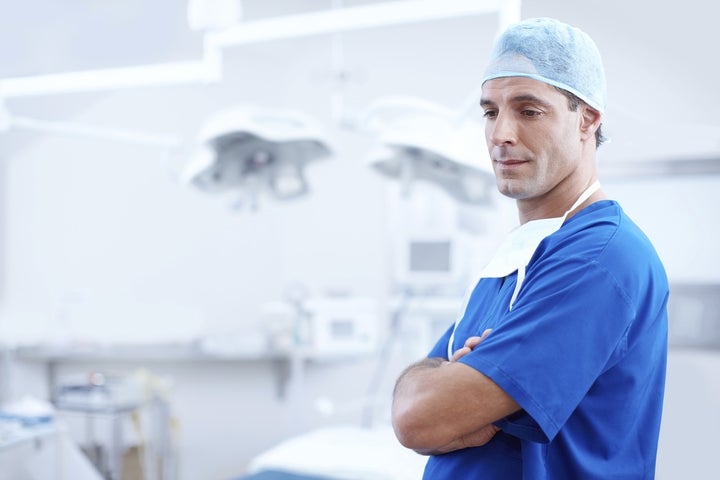 The consequences of provider burnout are directly linked to increased rates of suicide, alcohol and drug abuse, and job turnover. Dr. Darin Bergen, PsyD, believes that because physicians are constantly expected to do more with less while maintaining the same rate of quality, the number of providers dealing with burnout will continue to grow.
It's not just the medical physicians that are affected by burnout, it is the entire medical team. A report published by the Journal of General Internal Medicine concluded that 41.5% of nurse care managers, 32% of licensed practical nurses, and 35.7% of administrative clerks suffered from burnout.
When health care providers are emotionally exhausted, patient satisfaction rates and quality of care is reduced; secondly there the increased likelihood of medical errors and malpractice risks. With medical errors, recently being declared as the 3rd leading cause of death in the U.S. due to the upwards of 250,000 Americans dying each year; addressing these concerns is vital.
An organization's policies may also be a factor as to why the medical team is suffering from burnout. Dr. Bergen states: "We often work in places where we have very little control over our work setting and the policies we are expected to follow. Also, patients are frustrated because they want more time and attention than we can give them so we feel the squeeze from both our management and the people we're trying to help; this is a recipe for burnout. It's causing a lot of providers to leave health care systems to find other ways of helping people that work better for us and our clients."
What are the Signs of Burnout?
Feelings of exhaustion
Changes in mood
Feelings of hopelessness
Apathy toward patients
Disconnected from job
Loss of passion
Easily frustrated
Loss of appetite
Weakened immune system
Inability to manage schedule
Frequent absences from work
Social isolation
Anxiety
Depression
Consumed with thoughts of work
Decreased efficacy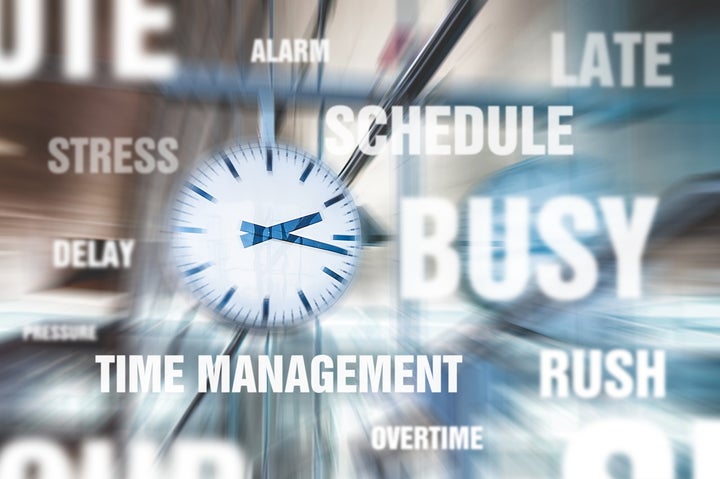 To prevent burnout, Dr. Leslie-Ann Williams, M.D. recommends that physicians take personal time to reboot. She states: "As physicians we often do not take the time to feed our souls, the focus is on the "work" of medicine and there is little time afforded to do the things that feed our souls. I encourage doctors and those in training to do what feeds their souls. Stop and be kind to yourself; go for a walk, paint, get a massage. Indulge in self-care."
Dr. Jodi De Luca, PhD a private practice Clinical Psychologist and staff member at Boulder Community Hospital Emergency Department, encourages health care workers to take advantage of their company's EAP program. She cites that burnout occurs because of the emotional demands of the job, difficult patients, too many work hours, time constraints, and occupational hazards. Dr. De Luca believes that health care workers must be proactive about recognizing the symptoms of burnout and seek immediate support in needed.
According to Dr. De Luca: "Many health care organizations offer resources for employees that include free services such as short-term counseling sessions for personal and/or work-related issues such as alcohol and substance abuse intervention programs and counseling, grief and bereavement counseling and groups, individual, couples, and/or family counseling sessions, treatment for psychological disorders, assessments, referrals to specialists, and much more. The health care industry is very active in educating employees about the signs and consequences of burnout. Support from managers, supervisors, and fellow-colleagues is essential in addressing the identification, prevention, and treatment of burnout."
Coherent Breathing- If you have the time to learn only one technique, this is the one to try. In coherent breathing, the goal is to breathe at a rate of five breaths per minute, which generally translates into inhaling and exhaling to the count of six. If you have never practiced breathing exercises before, you may have to work up to this practice slowly, starting with inhaling and exhaling to the count of three and working your way up to six.
Sitting upright or lying down, place your hands on your belly.
Slowly breathe in, expanding your belly, to the count of five.
Pause.
Slowly breathe out to the count of six.
Work your way up to practicing this pattern for 10 to 20 minutes a day.
Stress Relief - When your mind is racing or you feel keyed up, try Rock and Roll breathing, which has the added benefit of strengthening your core.
Sit up straight on the floor or the edge of a chair.
Place your hands on your belly.
As you inhale, lean forward, head upright, and expand your belly.
As you exhale, squeeze the breath out and curl forward while leaning backward; exhale until you're completely empty of breath.
Repeat 20 times.
Energizing HA Breath- Stand up and do some quick breath-work to wake up your mind and body.
Stand up tall, elbows bent, palms facing up.
As you inhale, draw your elbows back behind you, palms continuing to face up.
Then exhale quickly, thrusting your palms forward and turning them downward, while saying "Ha" out loud.
Repeat quickly 10-15 times.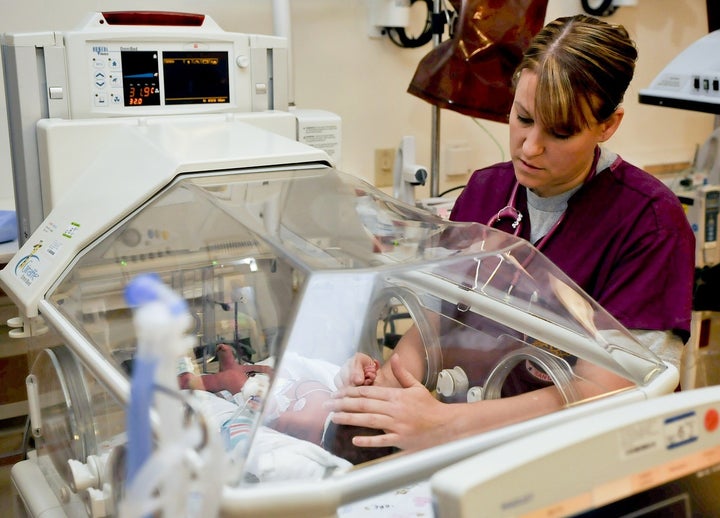 These strategies are only a few ways that providers can proactively deal with the symptoms that lead to burnout. When providers can't perform their jobs, it affects patients. Reducing burnout rates improves quality of care for patients and the quality of life for health care providers. Although organizations may spend time educating staff about the signs and symptoms of burnout, more must be done policy wise to ensure that health care workers are receiving the support that they need. Beyond training, health care organizations should ensure that facilities are adequately staffed and employees receive sufficient time off between shifts. A special emphasis on work-life balance will lead to reduce stress among the providers, which will have a trickle down effect to patients.