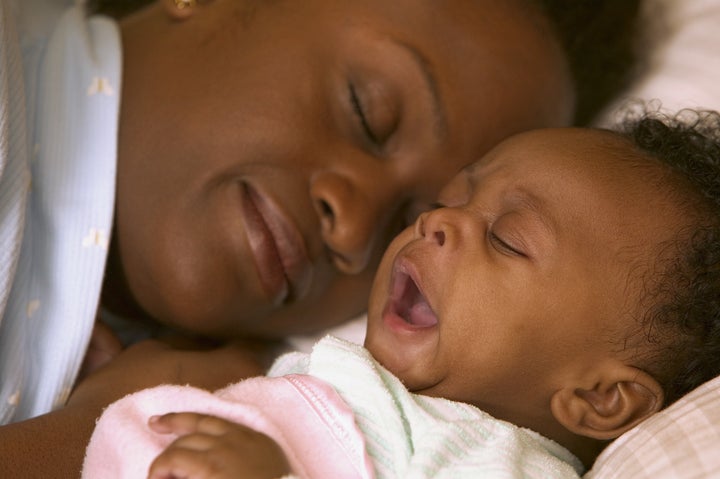 It's no secret that insomnia or lack of sleep can have serious consequences, including poor concentration and short-term memory loss. But studies show that blacks may be disproportionately affected by these health risks and prone to long-term effects of poor sleeping habits.
Several studies have found that African Americans sleep fewer hours, experience more frequent interruptions in their sleep, and are more likely to take medications for sleep, The St. Louis American reports.
According to a 2010 National Sleep Foundation study, blacks reported the least amount of sleep and the busiest bedtime routines. The study found that 17 percent of African Americans are more likely than whites (9 percent) and Hispanics (13 percent) to do job-related work in the hour before bed. Additionally, blacks reported losing sleep every night over financial and employment concerns at a higher rate than whites. However, blacks said they need less sleep in comparison to whites, Hispanics and Asians to perform at their best during the day.
"The finding that blacks/African Americans say the need less sleep and get less sleep is instructive for public health professionals," said Jose S. Loredo, a professor of medicine at the University of California, San Diego. "Their total sleep time and attitudes regarding sleep may be associated with...higher rates of sleep apnea, hypertension and diabetes and provide sleep-related insight into how to improve awareness and education programs and, very importantly, how to improve therapy compliance rates."
The issue made it's way into pop culture in November 2011, when rapper Rick Ross said the two seizures he suffered from were a result of sleep deprivation, admitting he hadn't had a good night's sleep in five years.
Here are some tips to reduce and prevent insomnia:
Only go to bed when you're sleepy.
Don't use your bed for watching television, reading or eating.
If you don't fall asleep within 15-20 minutes, get out of bed.
Avoid drinking caffeine within six hours of bedtime.
Avoid nicotine.
Exercise regularly.
Avoid fatty foods, particularly at night.
Popular in the Community