Merriam-Webster just added "emoji," "meme," "WTF" and "clickbait" to the dictionary among 1,700 new words, meaning that the Internet has succeeded in ruining the English language.
In a blog post, Merriam-Webster noted that some of the new words are "kind of goofy" and some come from the "not-so-natural world," including "net neutrality," "dark money," "click fraud," "photobomb" and "NSFW." We'll take just a little credit: The entry for "jegging" includes a citation from a HuffPost article, and another citation for "clickbait" refers to "those seductive Huffington Post-esque headlines."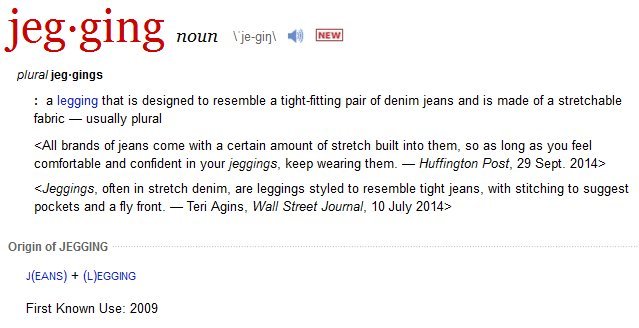 WTF (abbrev.)
Definition: what the f—, used especially to express or describe outraged surprise, recklessness, confusion or bemusement.

eggcorn (n.)
Definition: a word or phrase that sounds like and is mistakenly used in a seemingly logical or plausible way for another word or phrase either on its own or as part of a set expression.

colossal squid (n.)
Definition: an extremely large squid occurring in deep waters of the Southern Ocean that is the largest known living invertebrate.

sharing economy (n.)
Definition: economic activity that involves individuals buying or selling usually temporary access to goods or services, especially as arranged through an online company or organization.

vocal fry (n.)
Definition: a vocal effect produced by very slow vibration of the vocal cords and characterized by a creaking sound and low pitch.
Related