The largest protests to hit Iran in almost a decade have swept across the country in recent days, sparking violent retaliation from government forces. U.S. President Donald Trump's provocative tweets have further inflamed hostilities as Tehran's crackdown intensifies.
With a rising death toll and growing international attention, the anti-government demonstrations present an unpredictable challenge for Iranian authorities, who swiftly blamed the nation's "enemies." As the clashes threaten to drag into a second week, here's an outline of what's happening, and why.
What Are The Protests About?
Protests erupted in Mashhad, Iran's second-largest city, on Thursday. Hordes of Iranians took to the streets, angrily decrying dismal economic conditions, rising inflation and unemployment, and allegations of widespread corruption.
Protesters are disappointed by the limited economic improvement the nation experienced as a result of Iran's historic 2015 nuclear agreement with six other countries. After decades of diplomatic friction between Tehran and the West, Iran agreed to curb its nuclear program in exchange for relief from stifling economic sanctions.
President Hassan Rouhani, a key architect of the deal who was re-elected in May, promised it would revive the economy and create millions of jobs.
"The nuclear deal is overwhelmingly supported by the Iranian public, but there was an expectation that much more economic development would come out of it," Trita Parsi, president of the National Iranian American Council, told CNN.
In recent days, the demonstrations have spread to dozens of cities and towns, including the capital Tehran.
"The Iranian people's demands have been put off too long," a protestor identified only as Yaser told the BBC from the city of Talesh. "None of the authorities have allowed a platform for these demands to be heard. The protesters are decent, not saboteurs. ... They want jobs, an income and marriage. No protester deserves a bullet."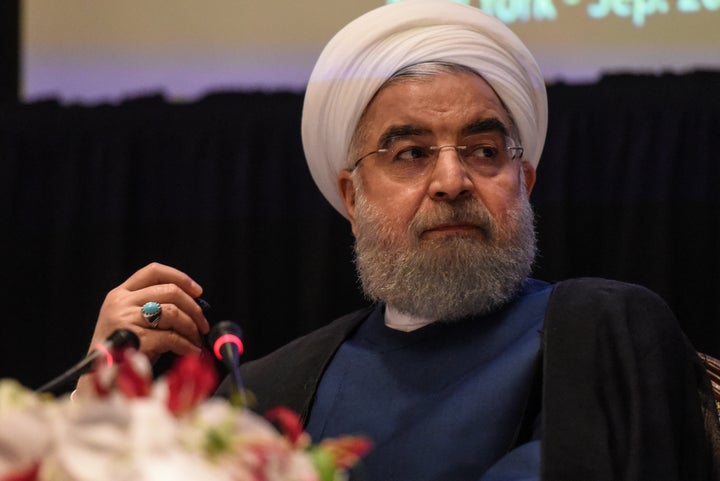 How Is Tehran Responding?
Iran's supreme leader, ultra-conservative cleric Ayatollah Ali Khamenei, blamed the chaos on Iran's foreign rivals.
"In recent days, enemies of Iran used different tools including cash, weapons, politics and intelligence apparatus to create troubles for the Islamic Republic," Khamenei, the country's highest-ranking authority, said in a statement on Tuesday.
At least 21 people, including members of Iran's security forces, have been killed in the demonstrations. Police have arrested more than 450 protesters in Tehran. Authorities also have temporarily restricted access to certain social media channels, including Instagram and Telegram, a messaging app.
Rouhani, in a pre-recorded speech broadcast on state media Sunday, declared: "We are a free nation. And according to the constitution and citizen rights, the people are free to express their criticism and even their protests."
The president cautioned that "criticism should not be accompanied with violence or vandalizing public property."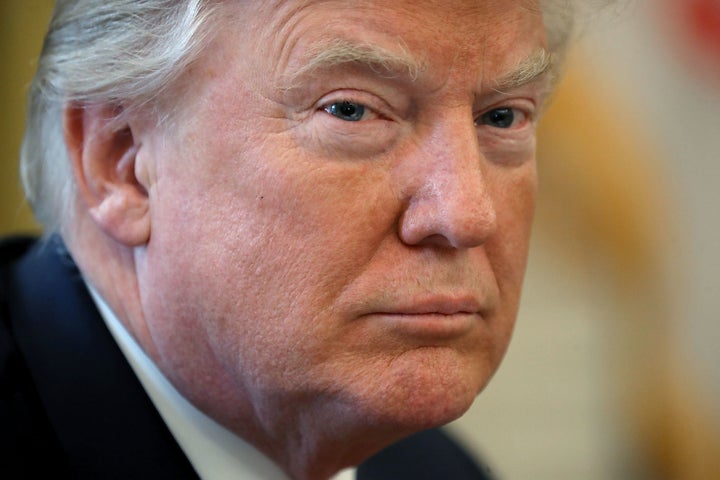 The Trump Factor
Tensions between Tehran and Washington have soured since Trump took office, and continue to worsen with the U.S. president's support for the protests.
Trump has vowed to "tear up" the Iran nuclear deal, triggering international alarm, and moved to decertify it in October. He could terminate the agreement later this month and reimpose sanctions on Tehran.
Trump shared two video clips of his speech to the United Nations General Assembly in September, in which he called Tehran an "oppressive regime."
"The people of Iran are finally acting against the brutal and corrupt Iranian regime," Trump tweeted Tuesday morning, warning, "The U.S. is watching!"
Iranian Foreign Ministry spokesman Bahram Qasemi addressed Trump's remarks.
"Instead of wasting his time by publishing offensive tweets to other nations, Trump should focus on internal affairs of America," Qasemi said.
Trump "doesn't carry any credibility in Iran," the National Iranian American Council's Parsi said. "This is not about Trump, and Trump stepping into this is not necessarily helpful," Parsi told CNN.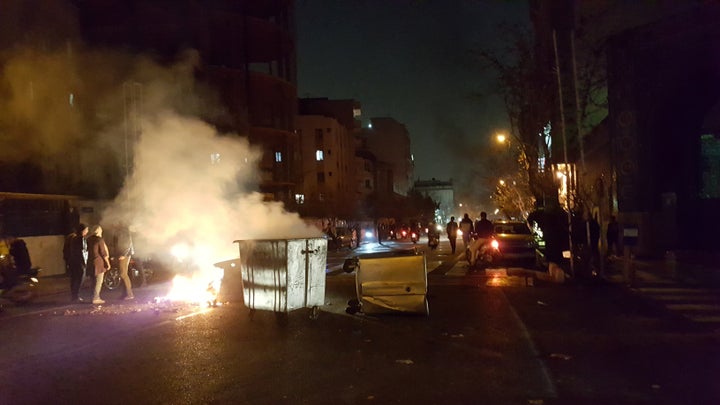 What's Next?
The demonstrations don't necessarily signal the beginnings of a revolution or coup, according to Reza Marashi, National Iranian American Council research director.
Marashi served in the U.S. State Department's Office of Iranian Affairs in 2009, when Iran's Green Movement, a massive public display of discontent, unfolded in the wake of disputed elections.
"Political, economic, and social aspirations of the Iranian people have long been unmet – by the Islamic Republic, as well as its predecessors," Marashi said. "Until these issues are addressed in a sustainable, comprehensive fashion, the gap between state and society will not fully heal."
Related
Popular in the Community