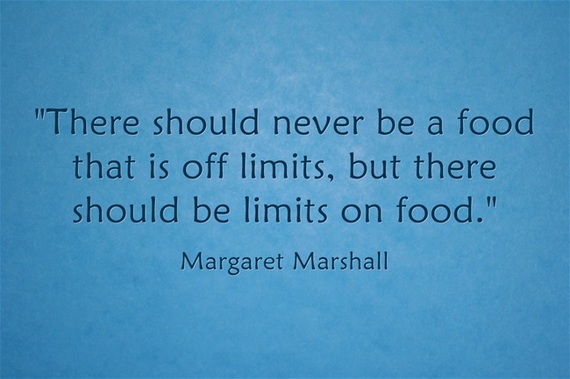 When babies are born, parents are instructed to feed them every three to four hours. They are never told: "Give them a bottle when they feel happy or sad. When they are bored, feed them. If someone is mistreating them, offer them a bottle. Always give them one when they are watching television. Then, every time you take them to the movies, super-size their bottle." Babies cry when they are hungry or when they are wet. If they are crying because they are wet and are offered a bottle, they spit it out with dissatisfaction.
On a recent cruise, I was sitting on deck near the buffet waiting for my husband to arrive for breakfast. A mother and young daughter of about three or four were sitting near me. I overheard the mother speaking to her daughter. She told the little girl that she must attend the children's camp today. The little girl began to cry saying she said she didn't want to go. The mother explained that mommy and daddy needed adult time, so she was going to have kid time today. The little girl continued wailing that she didn't want to go. Finally the mother said, "When daddy and I pick you up this afternoon, we'll get ice cream." Bingo! The tears immediately stopped and the little girl told her mom what flavor she wanted. The little girl had already learned food and treats are answers and rewards.
Throughout our childhood we are taught to eat for many reasons and occasions. We no longer know what true hunger feels like. Our bodies have been conditioned to eat for reasons other than nutrition and hunger. Many eat more than is necessary for good health.
Somewhere in our early years we learned to abuse food and, in turn, abuse our bodies. There should never be a food that is off limits, but there should be limits on food. If you are eating food that brings down your mood and destroys your health, you are abusing your body with food. If you eat food that nourishes your body, the food will also nurture your soul and mind, making you a happier and healthier person at any weight.
In any daily situation, function, or party, you can rate the foods offered from one to ten, ten being the foods you love most. Eat your eights, nines and tens, always being aware of the size of your portions. Leave out foods that you consider mediocre. Eat what you like; learn how to eat it.
For example, I love ice cream. What I've learned is I don't love all ice cream. Some flavors are a 10, while others I only rate a four or five. Non-fat or low-fat ice creams are a three or four to me. When I truly want ice cream, I go out to a local ice-cream parlor, order a serving of a flavor that I rate a 10 with a topping that's also a 10! Then, I sit down and enjoy every bite. Now, if I did this every day, I would gain weight, but this is how I've learned to eat the ice cream I enjoy rather than eating a substitute I consider mediocre.
Identify what foods you rate as an eight, nine, or 10 and find ways to enjoy them. High-fat food like ice cream will derail your weight-loss efforts if there are no limits. Food is your friend; make it work for you, not against you.