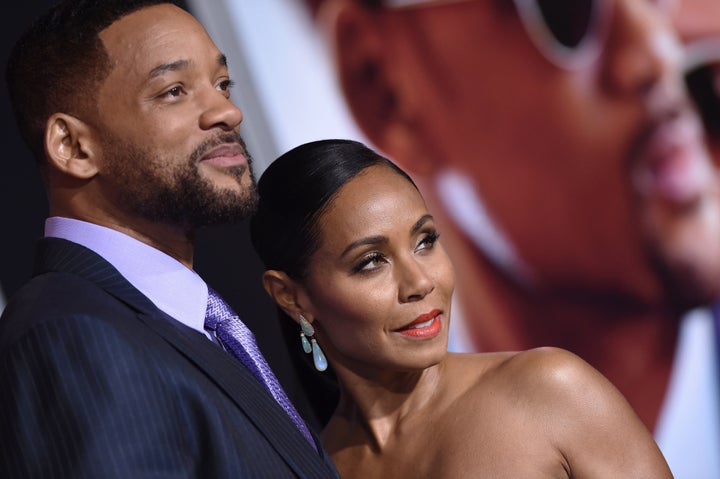 In a new interview with The Guardian, the actress said that while she loves being married to Smith, married life wasn't something that initially appealed to her.
"I knew that I was not built for conventional marriage," Pinkett Smith said. "Even the word 'wife': it's a golden cage, swallow the key. Even before I was married, I was like, 'That'll kill me.' And it damn near did!"
At the time of their wedding, Smith was the star of "The Fresh Prince of Bel Air" and the father of a young son, Trey. The actress was starring on the "Cosby Show" spinoff series "A Different World."
Since then, the couple has had two children, son Jaden and daughter Willow, and clocked in 22 years of marriage ― a veritable lifetime in Hollywood.
But the marriage hasn't been without its challenges. The actress speaks candidly on her Facebook Watch show "Red Table Talk," which she hosts with her daughter and her mother, Adrienne, about many of the hurdles she and Smith have faced in their relationship. As she told The Guardian, after more than two decades of marriage, she feels compelled to share what she's learned.
"Why wouldn't you share what you've been through, when you see that other people are out there, trying to figure this crap out?" she said. "We decided to make it public because it's part of the healing. I feel like if we don't have real understanding about it, I don't know if interpersonal relationships are possible."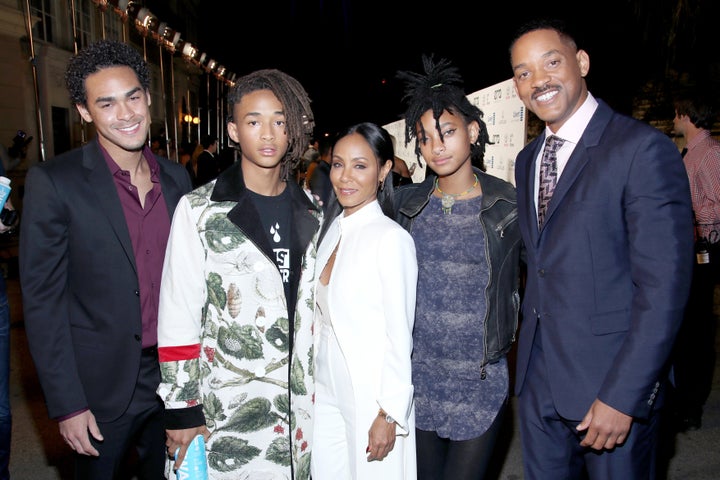 In a June episode of "Red Table Talk," the actress revealed how, earlier on in their marriage, she put Will and her family's needs first and neglected her own needs.
"[I was told] you have to be a perfect wife, you have to be that source that supports his dream, no matter what it is," she said. "Whatever he wants to build, you're there to support that. Our whole life looked like his dream."
"I [was] his energy source," Pinkett Smith explained. "That's great, but I have to create part of this life that is designed and looks like me."
Smith has been an open book about their marriage too.
"There's no deal breakers," the actor added. "There's nothing she could do ― ever ― nothing would break our relationship. She has my support until death and it feels so good to get to that space."
In her Guardian interview, Pinkett Smith said that reframing their marriage as a life partnership has worked for the couple so far.
"Will is my life partner and I could not ask for a better one," she said. "I adore him, I never want people to think it was Will I didn't want to marry ― he and I were talking about this the other day. But I can assure you that some of the most powerful women in the world feel caged and tied, because of the sacrifices they have to make to be in that position."
For more of The Guardian's revealing interview with Pinkett Smith, head here.