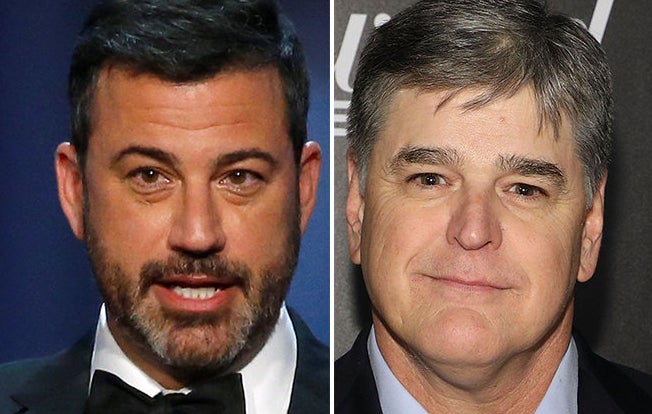 The "Jimmy Kimmel Live!" host called off the pair's bitter feud in April, after they spent several days exchanging increasingly vicious barbs on Twitter and their respective shows.
But in a new wide-ranging interview with The Daily Beast published online Wednesday, Kimmel called Hannity "a lunatic" who would "say anything."
"That he would compare me to Harvey Weinstein, it's just ridiculous," said Kimmel. "And he knows it's ridiculous, but I realized somewhere along the line I wasn't going to win anybody over in that argument."
"His supporters are on his side, mine are on my side and that's kind of that," Kimmel added. Hannity is yet to respond to the gibe.
Kimmel also addressed why former White House aide Omarosa Manigault Newman bailed on his show in 2004, his recent interview with Kanye West and why he's not bothered about appealing to President Donald Trump's base.