A longtime personal assistant to President Donald Trump was reportedly fired and escorted out of the White House on Monday, with one report claiming the ouster was due to a criminal investigation.
John McEntee was unceremoniously removed from his position because the Department of Homeland Security is investigating him for "serious financial crimes," CNN reported, citing an unidentified source familiar with his termination. The alleged crimes are said to not be related to Trump.
The Wall Street Journal, which was the first to break the news of McEntee's ouster, reported that he was removed because of an "unspecified security issue," citing an unidentified White House official.
McEntee wasn't allowed to collect his belongings ― including his jacket ― before being escorted out, according to the Journal.
The DHS did not immediately respond to a request for comment.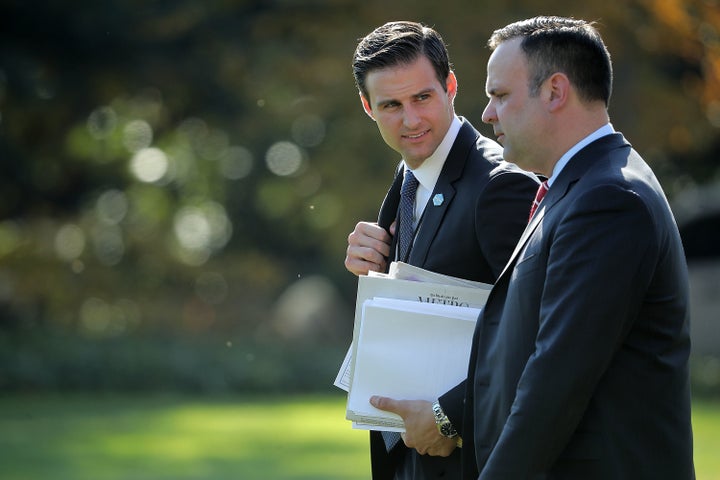 McEntee previously served as an aide to Trump during his 2016 presidential campaign, and the Trump campaign announced Tuesday that he will rejoin the organization as a senior adviser for campaign operations. He'll work alongside Katrina Pierson, who served as the 2016 campaign's national spokesperson and will now oversee the campaign's national grassroots outreach.
If there was any issue with McEntee inside the White House, Trump's campaign hasn't acknowledged it.
"As we build out our operations for the 2018 mid-term elections and the 2020 reelection campaign, we are pleased to welcome back two outstanding members of our 2016 team," Brad Parscale, the Trump for President campaign manager, said in a statement. "We need the help of proven leaders such as Katrina and John to promote the President's growing portfolio of achievements across the country."
This story has been updated to include news of a reported criminal investigation.
Popular in the Community