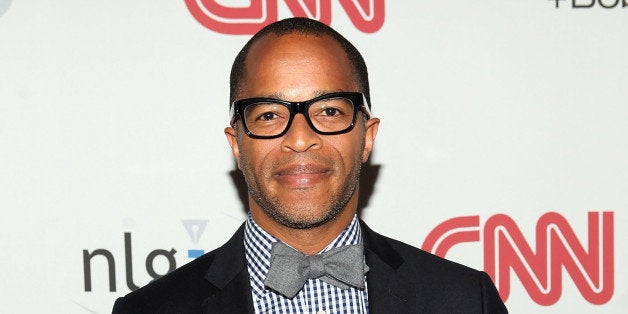 Earlier this week, The Washington Post's Jonathan Capehart admitted he was wrong -- a rare thing in the world of journalism, where bravado usually trumps bravery. After the Justice Department released its Ferguson report, which found that Michael Brown did not surrender to police officer Darren Wilson, Capehart penned an op-ed declaring that "'Hands Up, Don't Shoot' was a lie."
"The popular hands-up storyline, which isn't corroborated by ballistic and DNA evidence and multiple witness statements, was perpetuated by Witness 101," Capehart conceded. "In fact, just about everything said to the media by Witness 101, whom we all know as Dorian Johnson, the friend with Brown that day, was not supported by the evidence and other witness statements."
Unsurprisingly, there's been a blowback, with a lot of the comments declaring Capehart, who is black, of racial betrayal. He addressed the response to his piece while guest-hosting Hardball on MSNBC.
"After my piece ... folks used Twitter and Facebook to dismember my personhood," Capehart said. "Fellow African-Americans called me a sellout or 'house negro.' Others said I did it because I wanted 'white people to like me' or I did it for the money. No I didn't. I did it because it was the right thing to do."
"Dismember my personhood"? Poor word choice, but point taken. A lot of good has come of the Ferguson protests, not the least of which is the Justice Department's report, which documented widespread, institutionalized racial bias in the Ferguson, Missouri police operation -- the first step toward reform. The incident forced uncomfortable, much-needed discussions about race across the country, as well as online and on television.
But in many ways Ferguson has been a PR disaster, which suggests one should be wary whenever a news story becomes a cause. The DOJ's findings have provided fodder for some on the right to dismiss the entire conversation about racial bias in policing (not that they weren't doing that before it was released). By debunking the "hands up, don't shoot" story line, the report has served to undermine the protest movement it sparked.
Once there's an ideological investment in a narrative, it also makes it harder for the media to uncover the truth, or at least report it without being accused of bias. Capehart is the case in point.
Gabriel Arana is senior media editor at The Huffington Post.
Popular in the Community