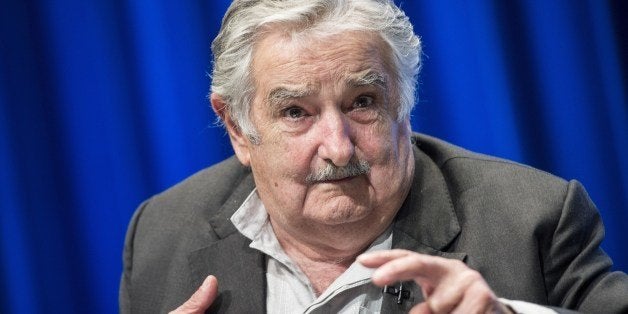 Uruguayan President José Mujica raged against neckties on Tuesday in a televised interview that drew applause from Spaniards on social media.
Speaking to interviewer Jordi Evole on a left-leaning Spanish television show, Mujica's anti-tie comments were part of a larger criticism of how our leaders live in luxury unimaginable to most people -- a state of affairs Mujica views as inconsistent with democracy.
"The tie is a useless rag that constrains your neck," Mujica said during the interview. "I'm an enemy of consumerism. Because of this hyperconsumerism, we're forgetting about fundamental things and wasting human strength on frivolities that have little to do with human happiness."
Mujica eschewed a tie when he visited Washington last week to meet with President Barack Obama. The Uruguayan president has also been known to appear at public functions in his country in sandals.
Mujica has been dubbed the "world's poorest president," because he donates 90 percent of his $12,000 monthly salary to charity and lives on his flower farm outside the capital of Montevideo with his wife and three-legged dog, rather than in the more luxurious presidential residence.
"The weird thing is how they live, not me and the majority of people -- presidents enter office to live like a rich minority," Mujica said. "Here no one is more than anyone else. Democracy aims to be government by the majority and I live like the people in my country live, but there's a powerful minority that lives very well."
Asked about his frugal lifestyle, Mujica said, "I don't want to use the word 'austerity,' because they prostituted it in Europe," referring to controversial policies of deeply cutting government spending to confront some European countries' fiscal crises. "I live with little, with moderation, so that I can occupy myself with what's important."
Mujica turned 79 years old on Tuesday.
Support HuffPost
Every Voice Matters
Before You Go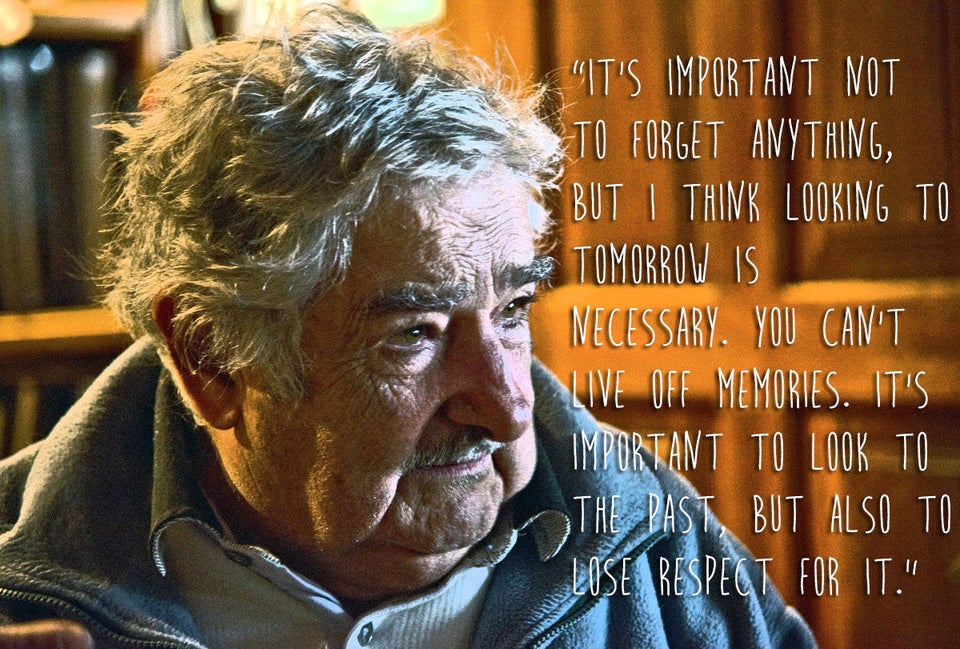 Quotes From Uruguay's Weed-Legalizing Prez
Popular in the Community