Republican Senate nominee for Ohio Josh Mandel told a local reporter that he "was out of touch with reality" when questioned over the truthfulness of accusations against his Democratic opponent.
Mandel, currently Ohio treasurer, was being questioned by Ted Hart, a reporter for NBC 4 in Columbus, Ohio, about a commercial where Mandel attacks his competitor, Sen. Sherrod Brown (D). Mandel accuses Brown of voting to bail out Wall Street banks and provide large bonuses for the executives of financial services companies. The questioning from Hart led Mandel to make the remark.
Hart had said in a voiceover that Brown had voted to ban bonuses to executives, a provision that a congressional conference committee removed from the final stimulus bill that Brown did vote for. The attack ad shows Mandel repeating that Brown voted for it, something that Hart noted was not true.
"Well, I think you're just wrong and I think --" Mandel said.

"Really?" Hart responded.

"Respectfully, I think you're out of touch with reality," Mandel said to Hart.
Mandel, a Tea Party favorite, is not the first Republican Senate hopeful to lash out at the press, or dodge questions about contentious competitor exchanges. In 2010, then-Senate candidate for Nevada Sharon Angle called a local reporter an "idiot" and another word that could not be repeated. In 2006, Tom Kean Jr., a Senate candidate for New Jersey, ran from a press contingent and into an elevator when questioned about statements made by his opponent. Angle and Kean both lost to Democrats Harry Reid and Bob Menendez respectively.
Brown's campaign characterized Mandel's actions as "bizarre" and criticized him for the comment.
"Josh Mandel's bizarre attack on a reporter whose only crime was questioning another Mandel lie shows he's clearly in denial about a string of damaging stories from skipping every Board of Deposit meeting his first year in office to hiring unqualified cronies at the taxpayers' expense to being shamed into returning 100k in questionable campaign contributions," Brown campaign spokeswoman Sadie Weiner said in a statement. "Mandel's refusal to admit he's lying in the face of irrefutable evidence to the contrary is a stunning example that he's just another politician who can't be trusted."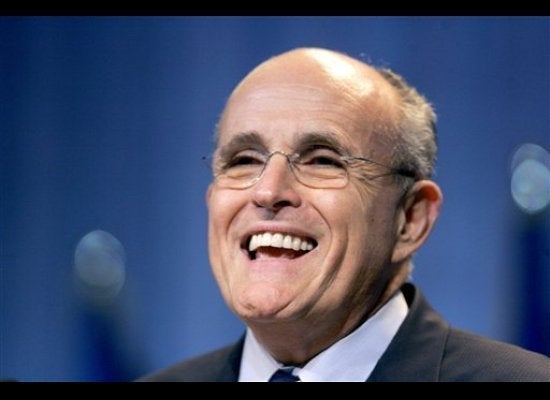 Out-Of-Touch Politicians
Popular in the Community