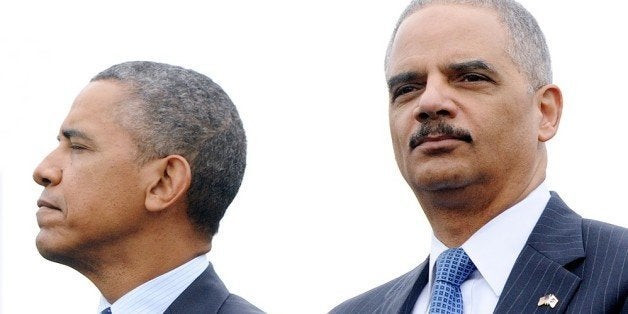 A forthcoming report by the former editor of the Washington Post details the widespread chilling effect that the Obama administration's war on leaks and leakers has had on investigative and national security journalists.
Leonard Downie, who led the Post from 1991 to 2008, wrote the report, "The Obama Administration and the Press," for the Committee to Protect Journalists. It is scheduled to be published this Thursday. The Post published an excerpt from the report on Friday.
The Obama administration's unprecedented campaign against leaks has been well-documented, and its targeting of the Associated Press and Fox News caused enough of a scandal that the Justice Department tightened its rules governing the surveillance of the media in July.
Even so, Downie quoted reporter after reporter who said that sources are petrified of talking to them. David Sanger, the New York Times writer whose article on a secret cyberattack against Iran launched a leak investigation, described what had happened to him:
"A memo went out from the chief of staff a year ago to White House employees and the intelligence agencies that told people to freeze and retain any e-mail, and presumably phone logs, of communications with me," Sanger said. As a result, longtime sources no longer talk to him. "They tell me: 'David, I love you, but don't e-mail me. Let's don't chat until this blows over.' "

Sanger, who has worked for the Times in Washington for two decades, said, "This is [the] most closed, control-freak administration I've ever covered."
Matthew Miller, a former spokesman for attorney general Eric Holder, candidly told Downie that technology has made it easier than ever for the government to monitor and snuff out leaks:
"Before, you needed to have the leaker admit it, which doesn't happen," Miller added, "or the reporter to testify about it, which doesn't happen."
Read the full article here.
Related
Popular in the Community