Kate Middleton recycled a red carpet favorite for her appearance at the inaugural Earthshot Prize awards on Sunday.
The Duchess of Cambridge, who walked the bright green carpet alongside her husband, Prince William, rewore a gorgeous Alexander McQueen for the event, which was held at the Alexandra Palace in London.
She had previously donned the outfit in 2011, for a BAFTA "Brits to Watch" event in Los Angeles.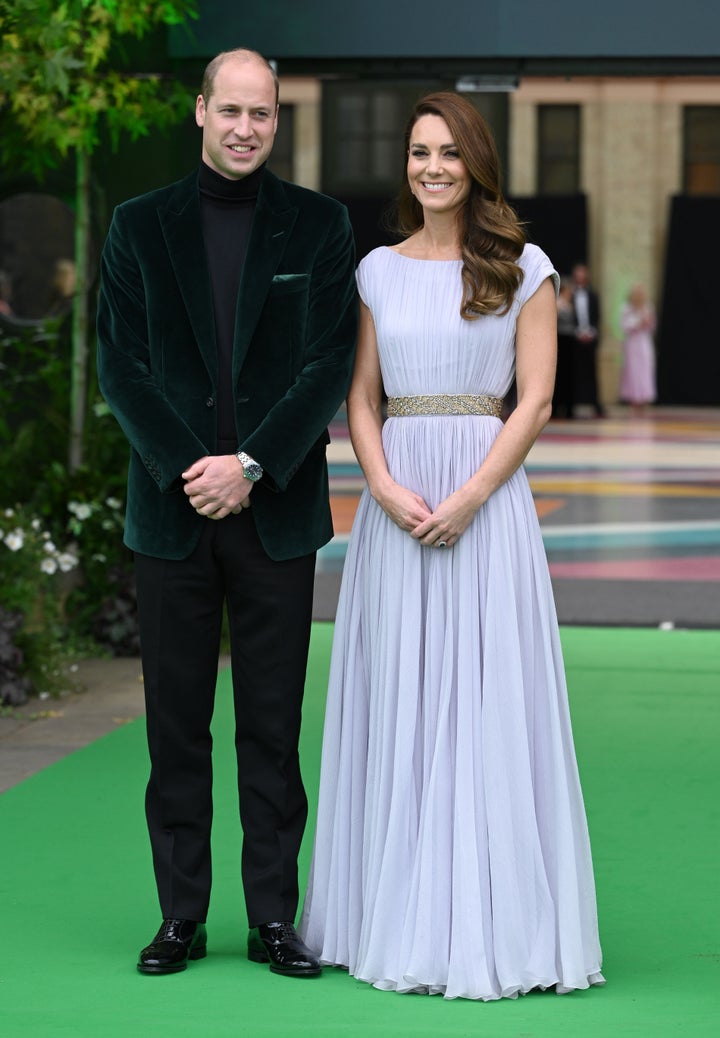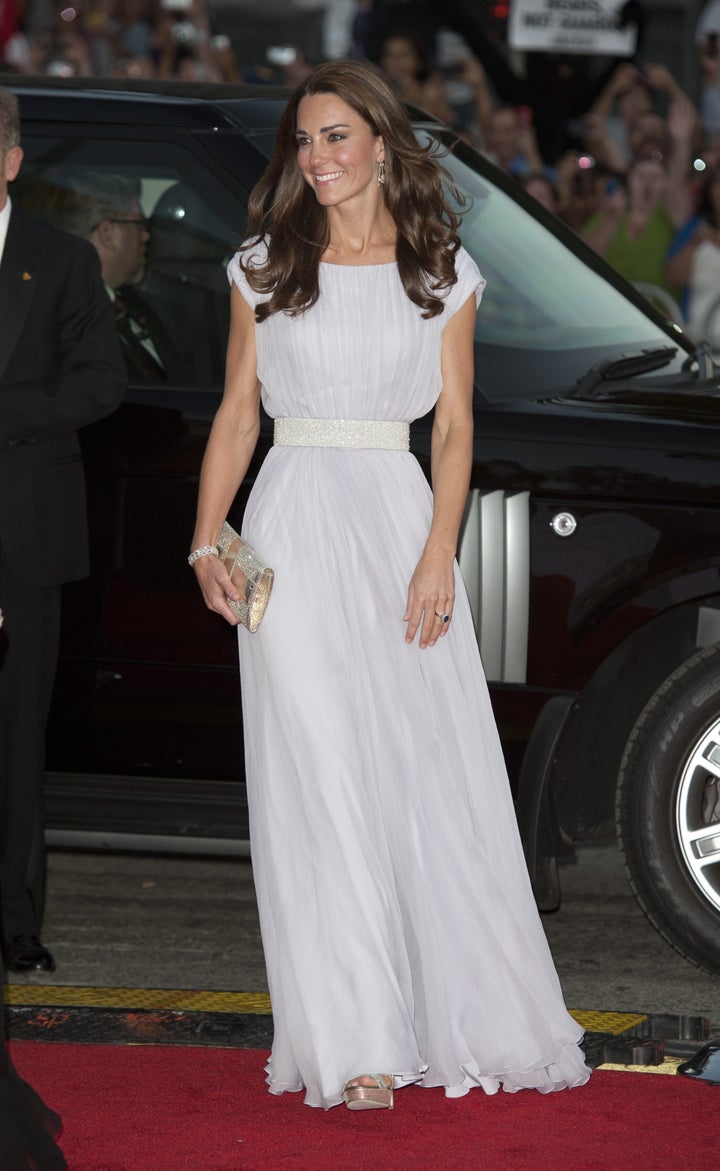 The Duke of Cambridge sported a bold look on Sunday, rewearing a black turtleneck and trousers with a green velvet jacket.
As noted by Alison Eastwood, the editor-in-chief of Hello! Canada, William first wore the blazer while attending the 50th anniversary charity gala for the housing charity Centrepoint in 2019.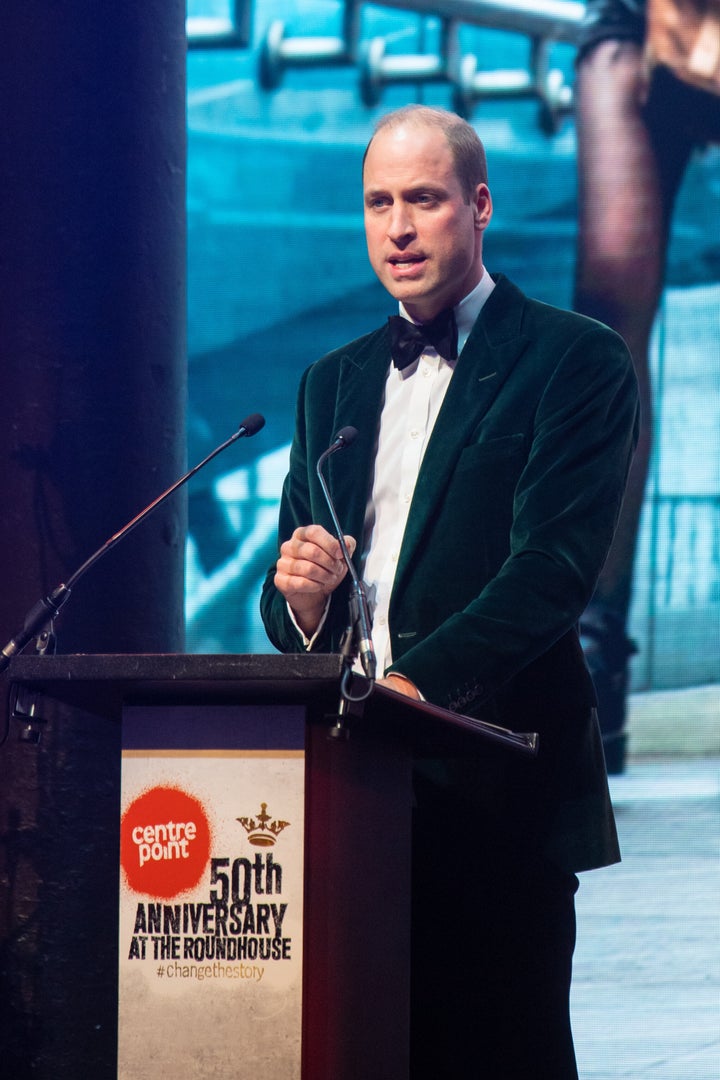 "On our little notes they said 'Please do not buy anything new for this.' Can you imagine? The relief!" Thompson said. "So I got my dame suit that I wore when I went to the palace."
In addition to Thompson, "Harry Potter" alum Emma Watson walked the green carpet ― her first in two years ― in an outfit made from upcycled wedding gowns.
Ed Sheeran, KSI, Coldplay and singer Yemi Alade performed at the ceremony, while judges David Attenborough, Cate Blanchett and Shakira helped choose the winners of the awards.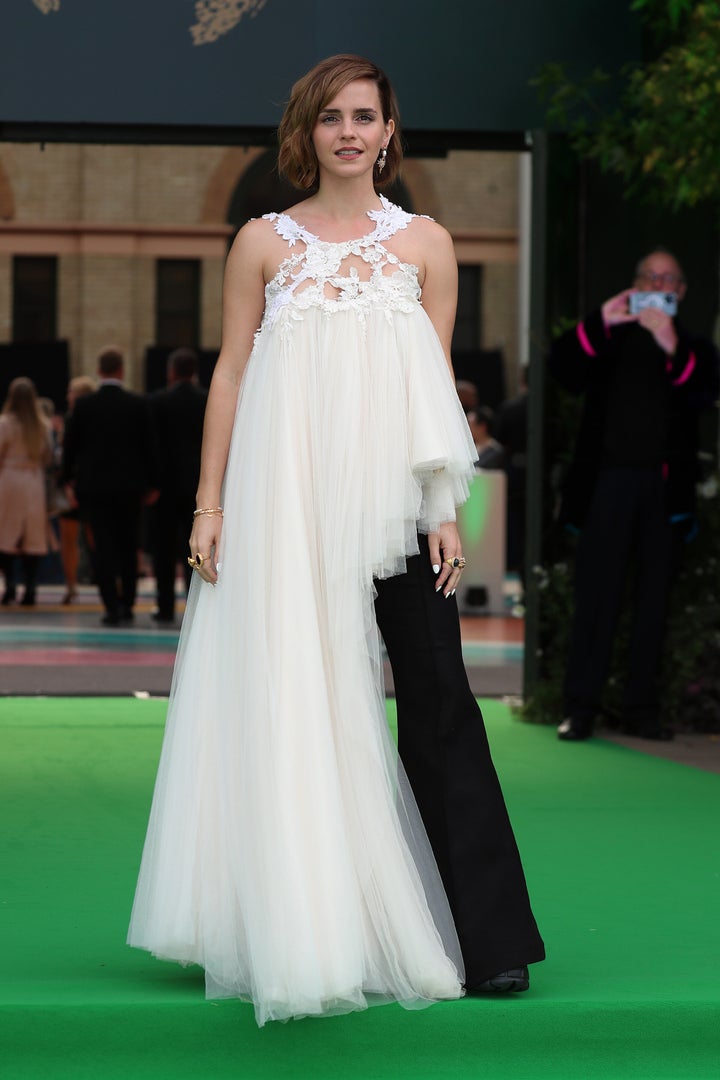 William appeared in a prerecorded message at the ceremony, telling attendees that "we are alive in the most consequential time in human history."
"The actions we choose or choose not to take in the next 10 years will determine the fate of the planet for the next thousand," he said. "A decade doesn't seem long, but humankind has an outstanding record of being able to solve the unsolvable. The future is ours to determine. And if we set our minds to it, nothing is impossible."
Popular in the Community