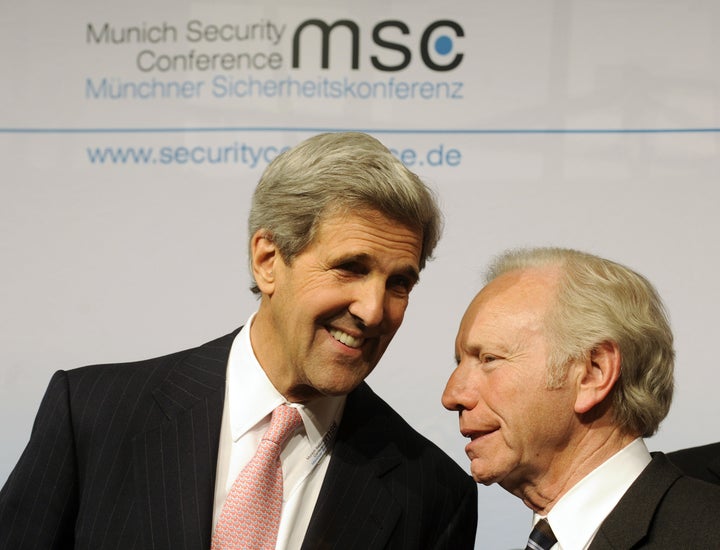 WASHINGTON - A key Republican senator negotiating with Democrats on a climate change bill said Friday it's "become impossible" to pass the legislation now because of disagreements over offshore drilling and immigration reform.
Sen. Lindsey Graham of South Carolina said that Congress needs to move forward in a political climate that gives proponents the best chance for success.
"Regrettably, in my view, this has become impossible in the current environment," he said in a statement. "I believe there could be more than 60 votes for this bipartisan concept in the future. But there are not nearly 60 votes today and I do not see them materializing until we deal with the uncertainty of the immigration debate and the consequences of the oil spill."
Sixty votes are required in the Senate to overcome filibusters.
Last month, Graham threatened to withhold his support for the climate and energy legislation because he was angry that Democrats said they would take up a rewrite of immigration policy. That forced his partners, Sen. John Kerry, D-Mass., and Joe Lieberman, I-Conn., to postpone the long-awaited unveiling of the legislation, which aims to cut emissions of carbon dioxide and other greenhouse gases 17 percent below 2005 levels by 2020.
To win over Republicans, the bill calls for expansion of offshore drilling, which some Democrats have said they now oppose because of the Gulf spill.
"Some believe the oil spill has enhanced the chances energy legislation will succeed. I do not share their view," Graham said. While he respects the positions of Democrats who don't want to see more offshore drilling, he said he still believes that it's needed for the country to become energy independent.
"When it comes to getting 60 votes for legislation that includes additional oil and gas drilling with revenue sharing, the climb has gotten steeper because of the oil spill," the senator said.
He said it makes sense to find out what happened in the Gulf spill, take steps to prevent future accidents and build a consensus for expanded offshore drilling.
Just two days ago, Graham told The Associated Press that the oil spill does not necessarily rule out passage of a comprehensive energy bill this year -- although he noted it's always difficult to round up 60 votes.UPDATE: Senators Kerry and Lieberman have released the following joint statement announcing that they will be unveiling the climate bill on May 12th.
"We appreciate Senator Graham's statement of his continued commitment to passing comprehensive energy independence legislation. Over the past several months we have worked with Senator Graham and he has made a significant contribution to construct balanced legislation that will make our country energy independent, create jobs and curb pollution. Senator Graham has been our partner in building a broad-based coalition of support for legislation that can pass the Senate this year.

"Over the last three weeks, we all understand Lindsey has been busy with the immigration issue and we understand his feelings on that issue, but during this period we've continued working, moving forward, and talking in great detail with our Senate colleagues on both sides of the aisle, and with the environmental and business communities. We've continued to work with the Senate leadership and the White House, and we believe we've made new progress on the path to 60 votes.

"We are more encouraged today that we can secure the necessary votes to pass this legislation this year in part because the last weeks have given everyone with a stake in this issue a heightened understanding that as a nation, we can no longer wait to solve this problem which threatens our economy, our security and our environment. Our optimism is bolstered because there is a growing and unprecedented bi-partisan coalition from the business, national security, faith and environmental communities that supports our legislation and is energized to work hard and get it passed. We look forward to rolling-out the legislation next Wednesday and passing the legislation with the support of Senator Graham and other Republicans, Democrats and Independents this year."
Support HuffPost
The Stakes Have Never Been Higher
Related
Popular in the Community