Lady Gaga is typically a hot (and expensive) ticket. But on Tuesday night in Washington D.C., several thousand people got the chance to see Lady Gaga, President Obama, Michelle Obama and Tony Bennett on one stage for a mere $10.
As predicted, Gaga and Bennett performed at President Obama's final Inauguration event, a Staff Ball for White House aides and campaign staffers. If the combination of Gaga, Bennett and the Obamas seems odd to you, it did to POTUS as well. "The average age here is probably around 20 something. And that's only because I'm here, which brings the average age up, quite a bit..." he quipped to the crowd.
It was also strange because as any fashion lover knows, Gaga doesn't tend towards Jason Wu gowns or other White House-appropriate gear. So what did the pop songstress wear to perform for the Obamas and 10,000 of their closest friends?
A rather lovely balance between avant garde and D.C. glam, in fact: a gauzy off-white gown with globular embellishments along the shoulders and hips, studs around the neckline and corset-like string across the boobs, back and bodice. Oh, and a massive skirt.
See a few pics scoured from Twitter (and if you were one of the lucky ones there, send us your own!). Do you think Gaga's dress was a good choice?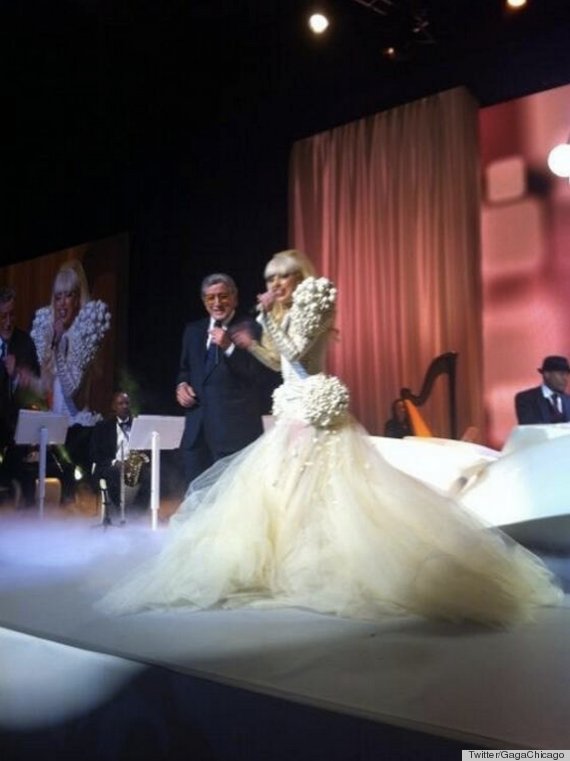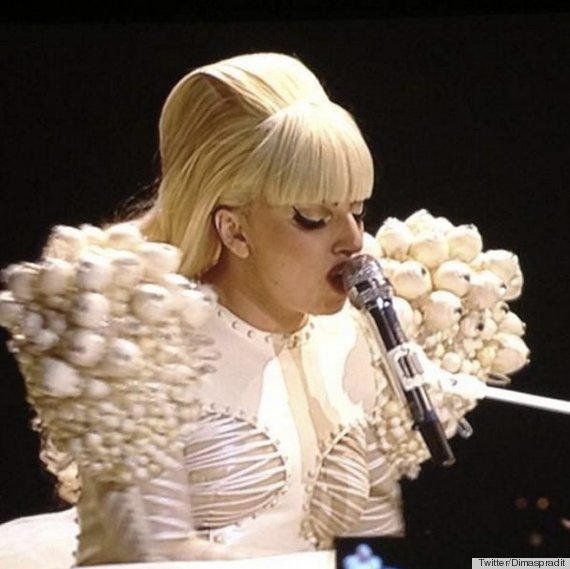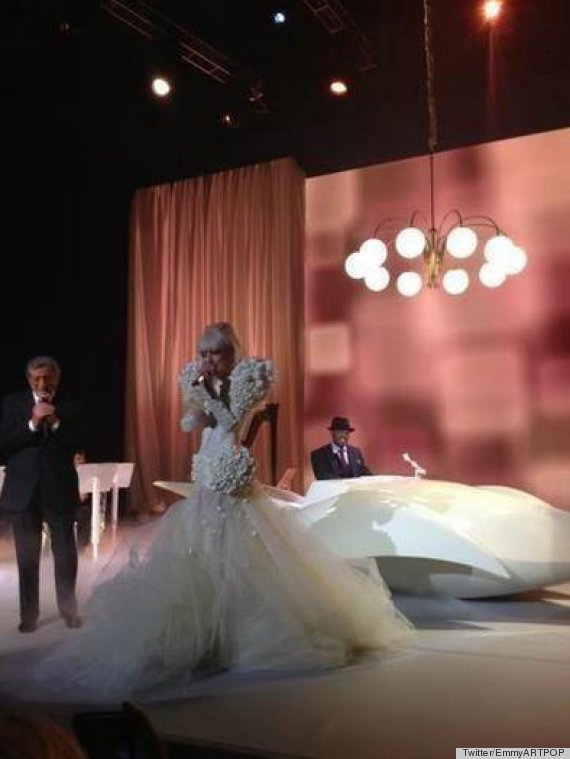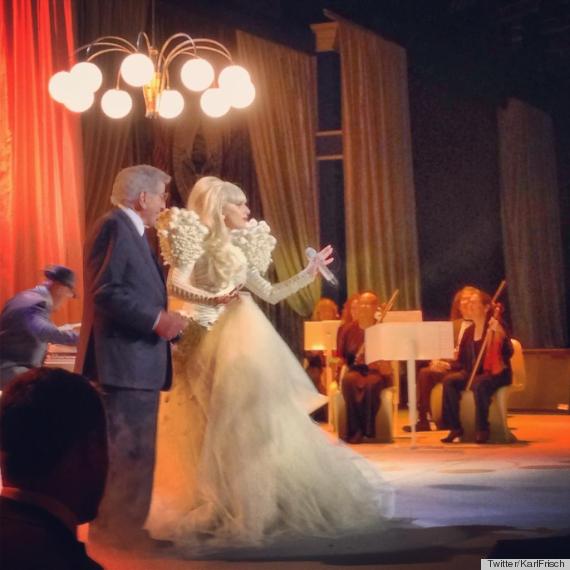 See photos from Monday night's Inaugural Ball: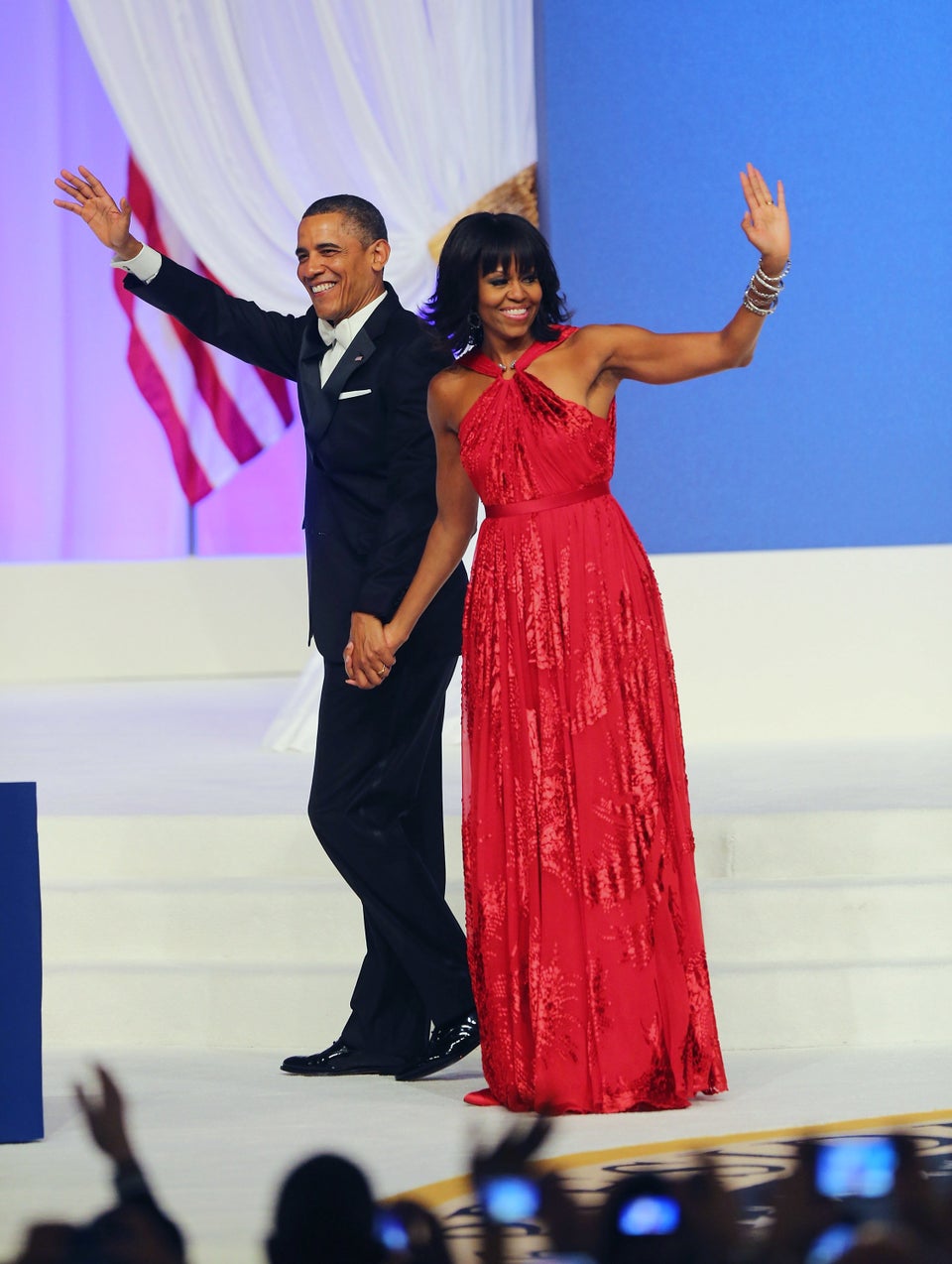 Michelle Obama's Ruby Jason Wu Dress At The 2013 Inauguration
Related