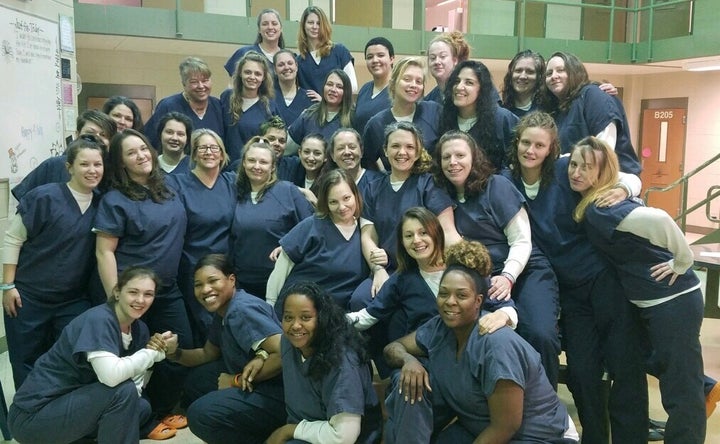 It's the Fourth of July Weekend. While we're out saluting our independence, millions of Americans will watch the fireworks from behind bars. These people aren't criminals. They're people with substance use disorder, and instead of treatment, they've been sentenced to prison or jail.
How does this happen? Many people end up getting sober in jail. It's not really a choice: it's forced withdrawal, without medical assistance. The outcome of this non-medical detox can be fatal. At least four cases of inmates dying while incarcerated have made national news in the last few years. In 2015, David Stojcevski died an excruciating, slow death while serving a 30-day sentence for a careless driving charge. His cause of death was listed as "acute withdrawal from chronic benzodiazepine, methadone and opiate medications."
In these cases, jails often point the finger at hospitals, saying that the victim should have been in a hospital bed. Yet, hospitals regularly discharge substance use patients within hours of administering Naloxone, putting them back on the street instead of offering treatment that addresses the deeper issue.
Jails blame hospitals. Hospitals blame jails. And in the meantime, people are dying because nobody wants to be the "somebody" who does something. Our jails and prisons are full of people whose only crime is being arrested while under the influence, or in possession of, a substance they are dependent on.
Once released, they aren't "cured" of their chronic health issue, either. It's clear that we can't just arrest our way out of the drug epidemic. Greg Williams, co-founder of Facing Addiction, said, "Substance use always has and will be a concern to public safety and public health. But when someone develops an addiction, we need to understand that a law enforcement-centric approach hasn't and will not get us the 'rehabilitation' goal of the criminal justice system if we continue to ignore treatment and recovery support needs for people."
There is no substitute for medical aid and treatment, and incarceration isn't the answer. As long as policy makers are hesitant to decriminalize addiction, we will continue in this destructive cycle that costs so many people their lives. That's not an exaggeration, either: substance use disorder is a health condition which often requires medical treatment, but people who suffer from it are almost universally denied care. This is a violation of the Eighth Amendment to the U.S. Constitution. People with substance use disorder are treated like second class citizens, jailed, and discriminated against. And, as a result, we die in record numbers.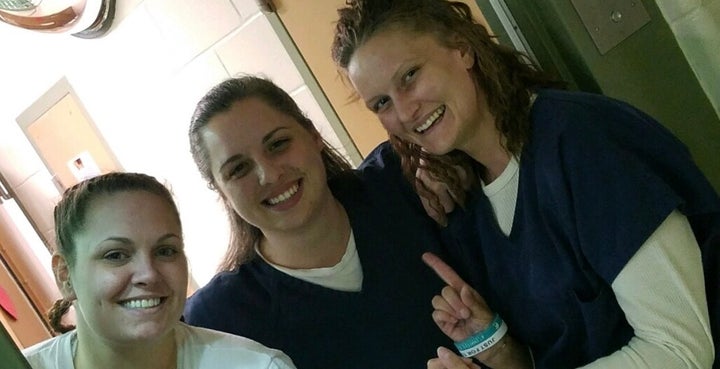 Karl Leonard, Sheriff of the Chesterfield County Jail in Chesterfield, Virginia, is breaking the cycle of addiction. Instead of releasing inmates without support, he's helped create a network of people in recovery who can offer housing, meals, and fellowship, instead of drugs. The jail's doors are open daily to anyone who needs help: he says they can come in off the street and take part in the jail's drug education program.
"People think Narcan is the answer," said Sheriff Leonard. "They resuscitate someone and send them on their way, saying, 'Well, I saved their life.' But that's not true. You are not saving someone's life. You're only postponing their death. We are taking action to make sure that these people actually get another chance." And it's working, at an 89% success rate. That's higher than most detox and treatment centers.
This weekend at the Chesterfield County jail, the women who are incarcerated there will meet for their recovery support groups to share the message of hope: We can and do recover, even in circumstances that seem impossible. We can't do it alone: we need each other, and we need the love and support of the people around us. They shared a special message in a Facebook Live video on Friday on Facing Addiction's page:
The facility will be open, so the women's families can visit and take part in the recovery workshops offered through the jail. Sheriff Leonard says that including friends, family, and community are key to reducing the rate of relapse and death. "People forget that addiction is a disease, not a crime," he said. "Everyone is a human being first."
Life, liberty, and the pursuit of happiness. That's the promise for all Americans, even those of us with chronic illnesses like substance use disorder. Let's work together to break the cycle, like Sheriff Leonard. Let's give everyone the chance to achieve independence from substances, and true freedom in recovery.
Ryan Hampton is an outreach lead and recovery advocate at Facing Addiction, a leading nonprofit dedicated to ending the addiction crisis in the United States.
Need help with substance abuse or mental health issues? In the U.S., call 800-662-HELP (4357) for the SAMHSA National Helpline.