On Monday, Linton posted a poor-shaming rant on Instagram in the comments next to a photo of herself stepping off a U.S. government plane. She was wearing a host of designer names that she'd helpfully identified in the photo caption.
Mnuchin is also in the picture, caught in an awkward moment descending the stairs behind her.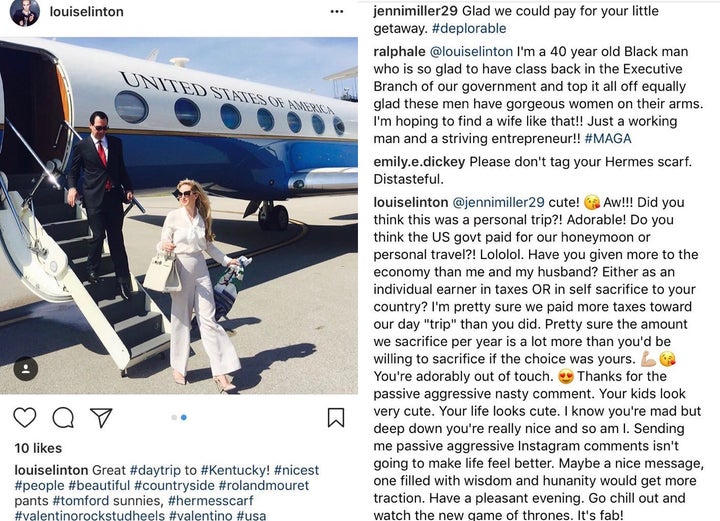 The comment quickly went viral as Linton's "let them eat cake" post ― a reference to Marie Antoinette, who, legend has it, uttered the line in reaction to stories of French peasants, unable to find bread, starving to death in the streets.
That makes Tuesday's revelation that Linton once appeared as Marie Antoinette all the more fitting.
Watch Linton's brief royal performance here:
"I apologize for my post on social media yesterday as well as my response," she said. "It was inappropriate and highly insensitive."