A photo of U.S. Marine Corps Cpl. Caleb Earwood and his bride Maggie sharing an emotional moment before their wedding in Asheville, North Carolina this Memorial Day weekend has gone viral. One look at the powerful shot and it's easy to see why: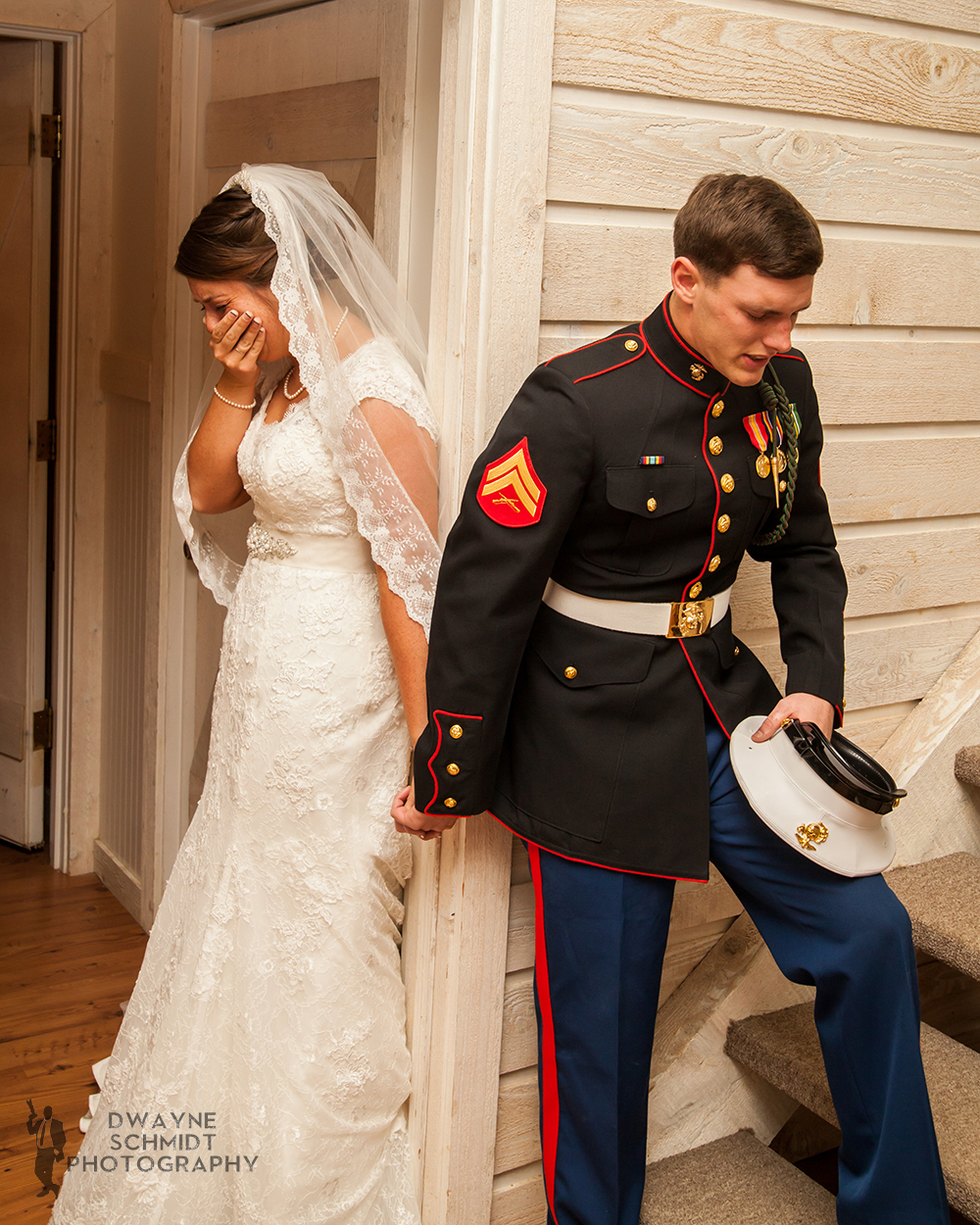 Credit: Dwayne Schmidt Photography
The photo shows the couple holding hands and closing their eyes as to not catch a glimpse of each other before the ceremony. The groom is saying a prayer aloud, while his bride-to-be stands around the corner.
"It broke me down to know that we felt the same way about God," the bride told ABC News. "It just made me happy."
The soon-to-be-newlyweds weren't the only ones who were overcome with intense emotions.
"The whole room was full of emotion," Schmidt said. "I tried not to cry and focus on what I was doing."