Tennessee state Sen. Mark Green (R), President Donald Trump's nominee for Army secretary, strongly believes that citizens should be armed ― and not just with any ol' guns. They should be able to possess whatever weapons the military has, because an armed citizenry is the "ultimate checks and balances" against the federal government.
"The Second Amendment, while it allows citizens to protect themselves from other citizens, goes well beyond just allowing us to defend ourselves from a criminal," Green said at a pro-gun rally in 2013.
"The men who penned and ratified this document gave us the right to keep and bear arms as an ultimate checks and balances against the federal government," he added. "When considering magazine size and weapon type, comments like, 'You don't need a 10-round magazine to hunt deer' completely misses the point of the Second Amendment."
There are plenty of other checks and balances in the Constitution, which are spelled out far more explicitly. Citizens can amend the Constitution, Congress can impeach the president and lawmakers have to stand for re-election.
Green did not return a request for comment on when it would be appropriate for a citizen to take up arms against a federal official.
The Tennessee state senator also said that "the citizenry should be allowed to maintain whatever weapon the federal government has. If they can have an aircraft carrier, I ought to be able to have an aircraft carrier."
Members of the general public then, presumably, would be allowed to possess nuclear weapons as well.
Watch Green's comments in the video below, starting around 1:50.
Green is a West Point graduate and was an Army medic for the special operations team that captured Saddam Hussein in 2003.
His nomination has engendered significant opposition from lesbian, gay, bisexual, transgender and queer advocacy groups because of his long history opposing equal rights.
He recently sponsored legislation that would bar local governments from considering companies' internal policies (such as whether they discriminate based on gender identity or sexual orientation) when doing business or giving out contracts. He has also said he believes being transgender is a disease and said part of the reason he opposes allowing transgender people to use the restroom corresponding to their gender identity is because he has a mission to "crush evil."
If confirmed, Green would oversee a force that's been fully integrated since June, when the Pentagon ended its ban on transgender people serving openly. If confirmed, he would stand in significant contrast to the previous Army secretary, Eric Fanning, who was the first openly gay person to serve in the position.
Green recently broke his silence on some of the criticism he's faced, going after the "liberal left" for making him seem like a "hater." He also said he believed "every American has a right to defend their country regardless of race, ethnicity, gender, sexual orientation, gender identity, and religion."
"The statements he has made on a number of fronts ― in particular to the LGBT community, to different minority groups, different religious groups ― are a great, great concern toward military readiness," said Daniel Feehan, who served as principal deputy assistant secretary of defense for readiness from 2015 until earlier this year.
Want more updates from Amanda Terkel? Sign up for her newsletter, Piping Hot Truth, here.
Support HuffPost
The Stakes Have Never Been Higher
Before You Go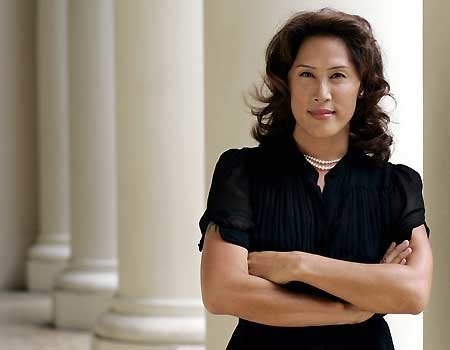 48 Transgender Pioneers
Popular in the Community