First lady Michelle Obama on Tuesday reached out to the feminine hygiene brand Always to suggest a new emoji aimed at empowering girls -- just in time for International Women's Day.
Last year, Always launched its Like A Girl ad campaign -- an effort to help build confidence in girls as they go through puberty. More recently, the brand has released a video series examining gender bias through the experiences of adolescent girls.
The latest video, released last week, shows girls talking about how the only female emojis seem to depict people wearing pink and getting haircuts -- as if that's all girls ever do, or could ever aspire to do.
"There's no girls in the professional emojis, unless you count being a bride a profession," one girl says.
"Girls love emojis, but there aren't enough emojis to say what girls do," says another. "That's just how things are."
The girls go on to suggest some new emojis, including a female cop, a female lawyer, a female soccer player and a female drum instructor.
Obama added her voice to the discussion Tuesday, calling for "a girl studying emoji."
The brand responded with an emoji of a female student and one of a female graduate...
...as well as a personalized emoji of Obama herself.
"For me, Let Girls Learn isn't just about improving education abroad," the first lady said at a March 2015 press conference. "It's also about reminding our young people of the hunger they should be feeling for their own education here at home."
You can see the rest of Always' new emojis, including female weight lifters, hockey players, coders and paleontologists, on the brand's Twitter feed.
Related
Before You Go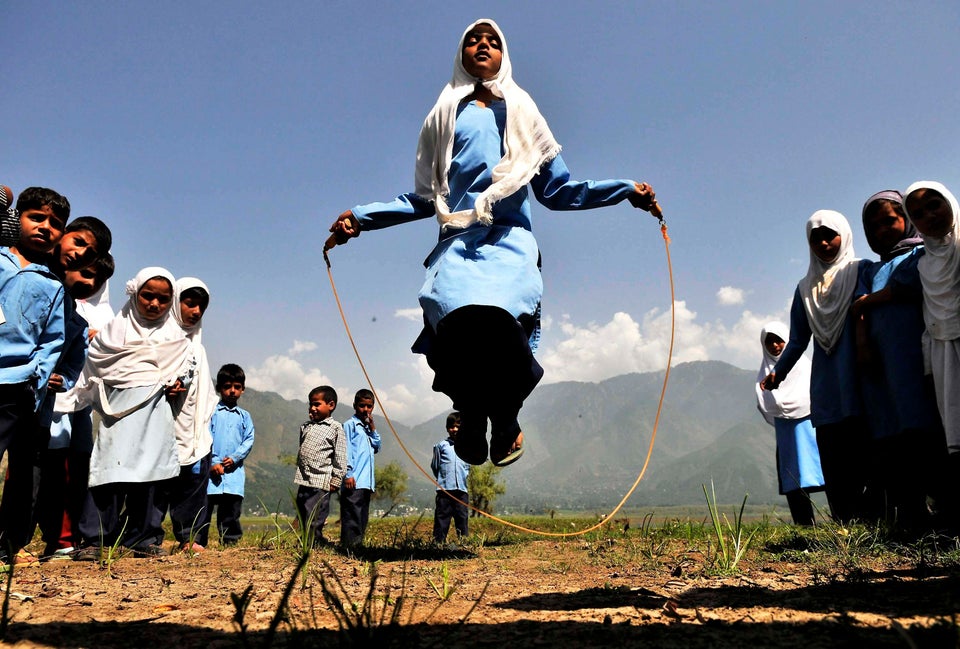 Photos Of Girls Going To School Around The World