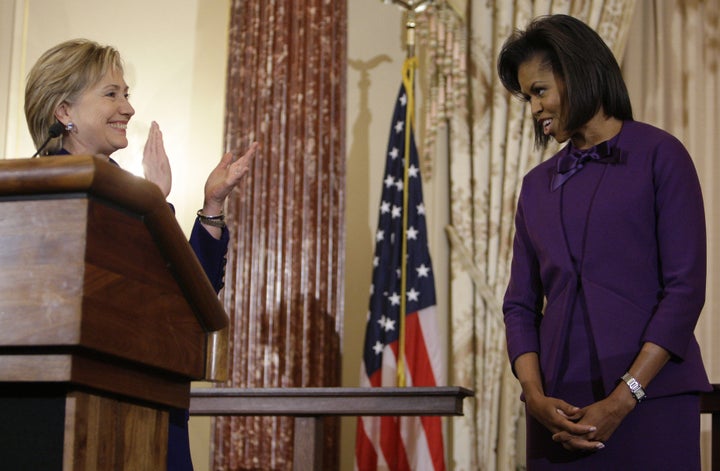 ***Scroll down for video and slideshow.***
Late Wednesday afternoon, after Barack Obama announced the creation of a White House Council for Women and Girls, Hillary Clinton and Michelle Obama presented the State Department's Award for International Women of Courage to "seven female activists from Afghanistan, Guatemala, Iraq, Malaysia, Niger, Russia and Uzbekistan who have fought to end discrimination and inequality."
Secretary Clinton, by way of introduction, applauded Michelle Obama's "grace and wisdom" and called her "an inspiration to women and girls not only in the United States but around the world," and then reminded the audience that "the status of women and girls is a key indicator of whether progress is possible in a society."
Mrs. Obama returned the compliment, thanking Clinton her service and dedication to improving living conditions for women and girls.

"As women, we must stand up for ourselves," she said. "As women, we must stand up for reach other. As women, we must stand up for justice for all."
Related