It was a joyous occasion, complete with an appearance from world's most lovable narrator, Morgan Freeman. So, what happens when you put Michelle Obama, wearing a BCBG top, in a happy, inspiring, and touching situation? Hugging. A lot of hugging.
Yes, the first lady has a penchant for embrace. Just ask her daughters, any child she has ever met, and even the seemingly un-huggable Queen Elizabeth II.
She loved up Freeman at the event: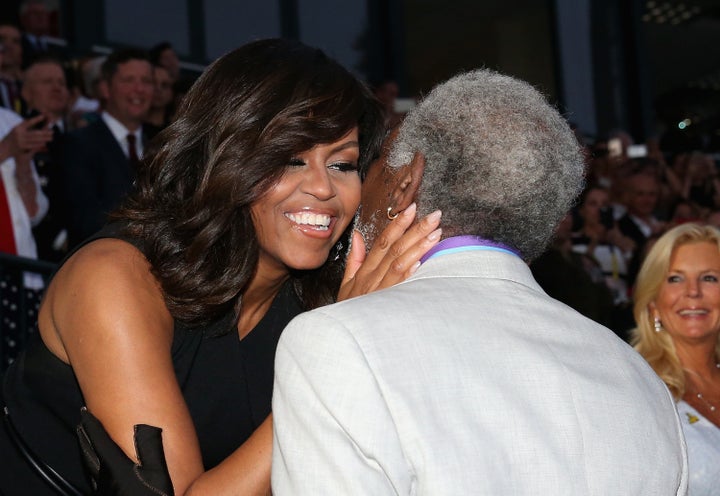 And some adorable kids, too: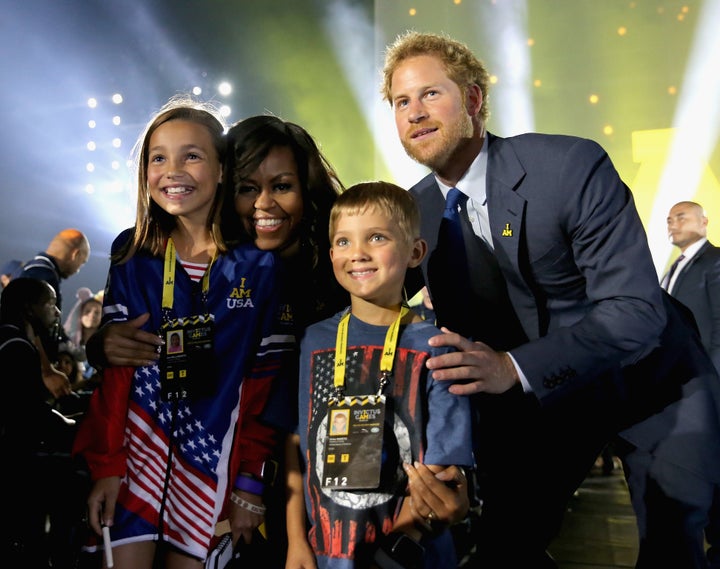 But no hug was as charming as the one she gave her dear friend, Prince Harry.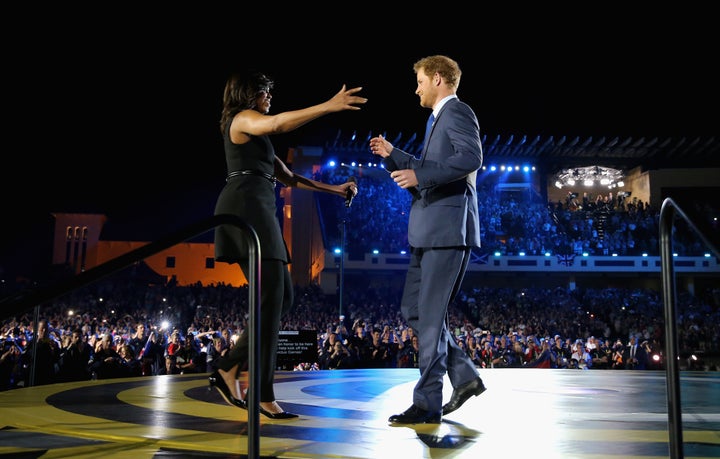 So many hugs for Prince Harry.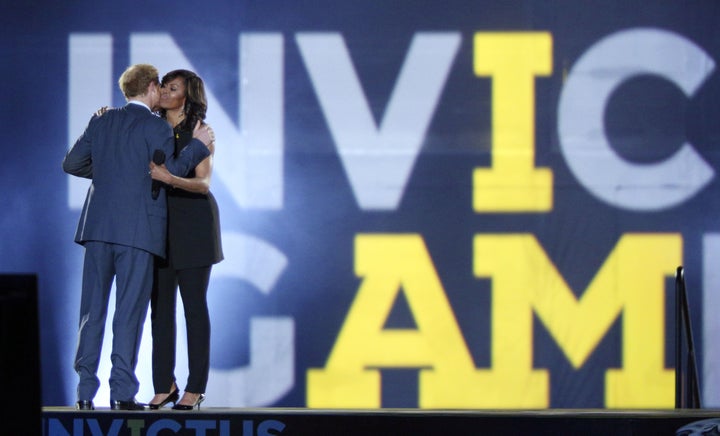 Praise these BHFFs (best hugging friends forever).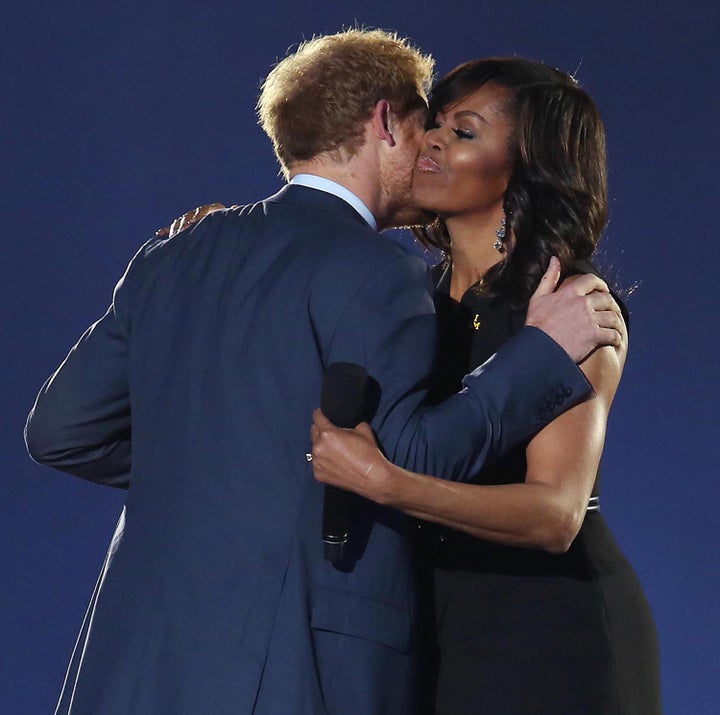 Never change, FLOTUS. Never change.
Watch the Invictus Games through Sunday on ESPN.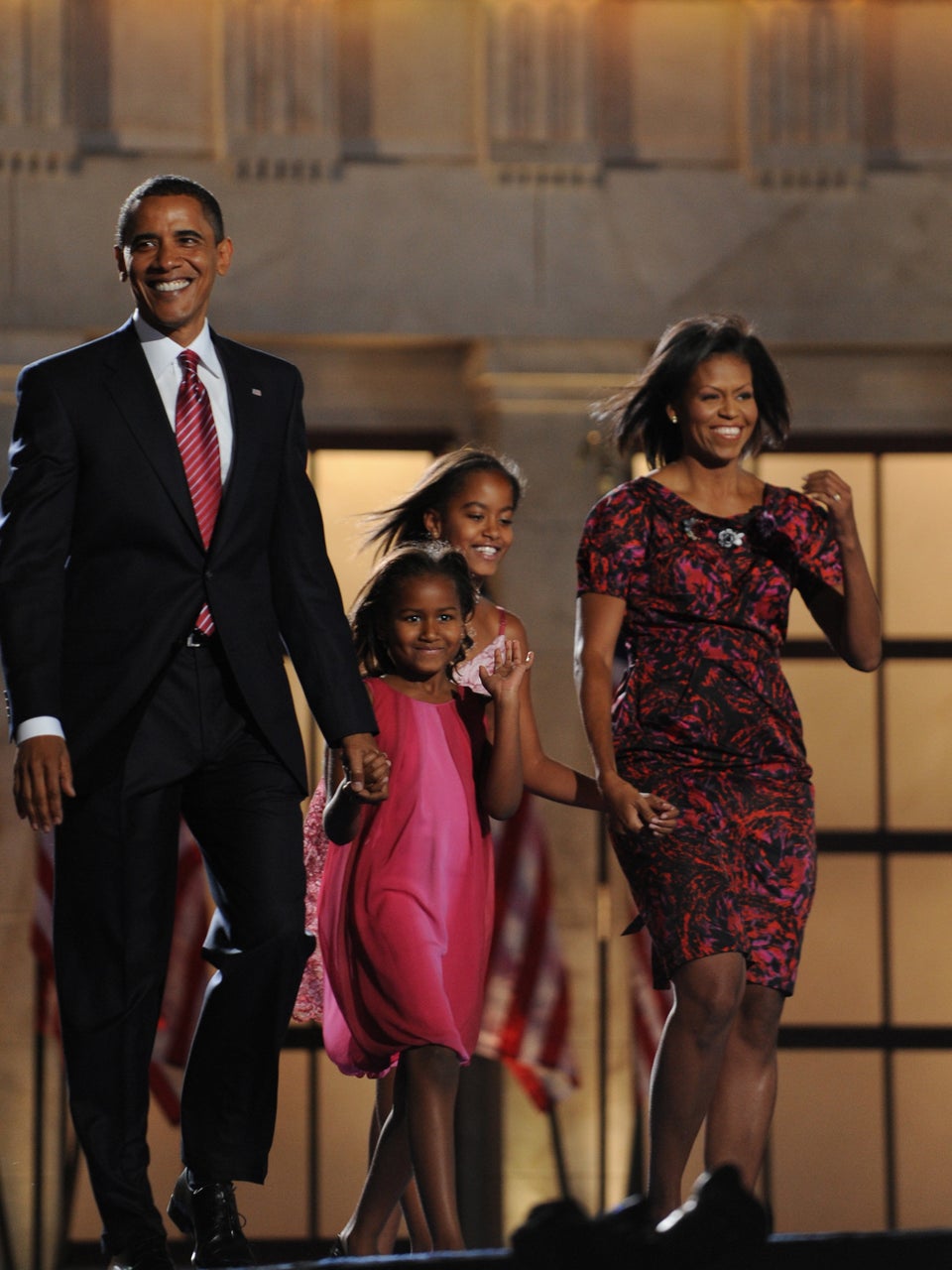 Michelle Obama's 52 Best Outfits