Over the last decade, thousands of undocumented migrants have died attempting to enter the United States from Mexico. The desert of southern Arizona, with its extreme environmental conditions, has been the site of "consistently high" death tolls.
Migrants face hypothermia, heat stroke and dehydration as they attempt to enter the U.S., and those who perish along the way frequently go unidentified. The personal items they carried are often left along the border, alongside other items abandoned by their owners during the dangerous trek.
Tucson, Arizona, native Jody Ipsen hopes to change how these people are remembered. She created the "Migrant Quilt Project," an ongoing art installation series featuring memorial quilts made from discarded clothing left in areas where migrants, many of them from Central America, are known to rest and take shelter during their desert crossing.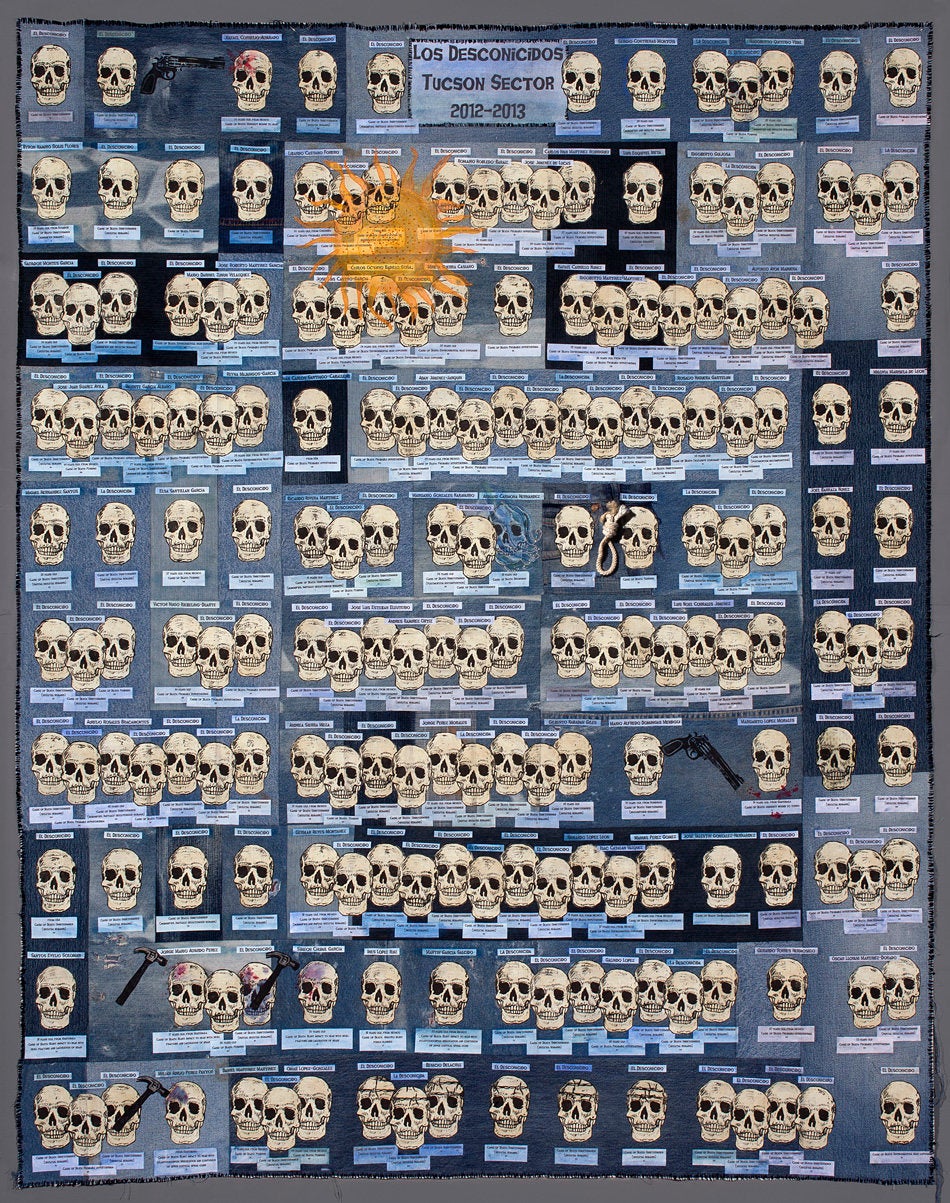 Ipsen and a team of volunteers have made one quilt a year since 2000. Every work includes the names of the migrants who died that year; the word "unknown" or "desconocido" is used to designate an unidentified person.
To find the items used in the project, volunteers scour the desert along the Tucson border sector looking for abandoned campsites. When they find a site with items left behind, they dispose of the trash and recyclables and repurpose clothing that's still in good condition ― blue jeans, bandanas, work shirts and embroidered cloths.
The creators avoid using items believed to have belonged to a person who has died. And they return important documents they come across to the consulate corresponding to the papers' country of origin.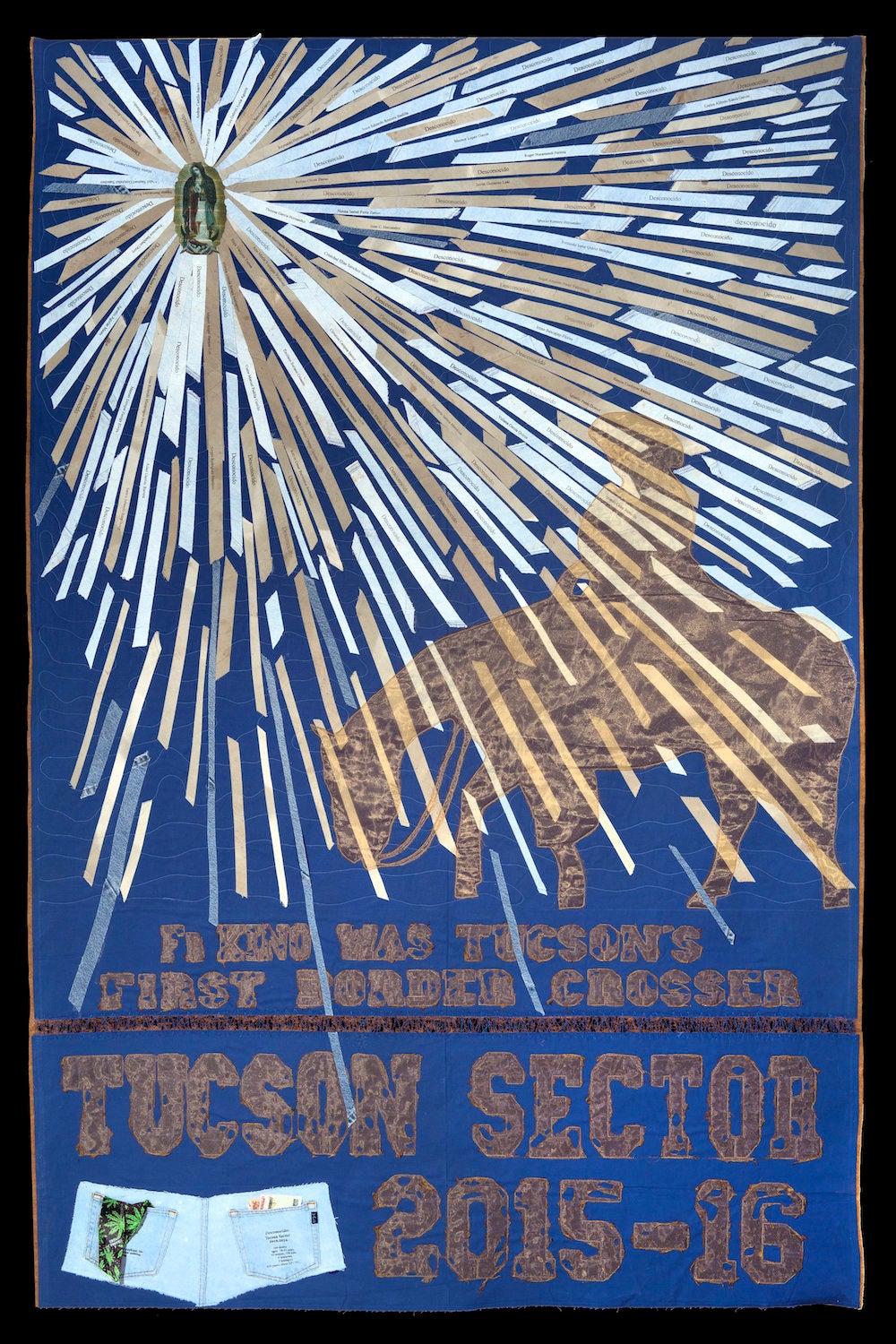 Ipsen still vividly recalls her inspiration for the project: She was hiking along a section of mountains near the Tucson border sector when she came across an abandoned campsite where she noticed items that she presumed were left by migrants ― baby bottles, diapers, a can of beans, backpacks, clothing, lemons, limes and even garlic.
"I realized something deeply concerning was happening in the Tucson sector near my home," she said.
"I felt deep compassion for these people who were crossing into the border," she added. "I just felt tremendous sadness."
She joined humanitarian organizations set up to provide aid to migrants and took a trip to Central America to learn more about why people make the journey across the desert. After her trip, she hit on the idea to locate and clean up migrants' rest areas near her home. And the Migrant Quilt Project was born.
For Ipsen, the desire to create and continue this project is personal. She was one of seven children and remembers taking frequent trips across the border with her parents. "We were fairly poor growing up," she said. "We went to buy flour, sugar, coffee and cheese, and things like that in Mexico because it was less expensive for our family."
For many migrants, extreme violence and poverty in their Central American homes compel them to make the dangerous trek on foot across the U.S.-Mexico border. Despite the Trump administration's crackdown on immigration, experts believe extralegal desert crossings will continue.
"This flow of families from Central America will not stop because if the root causes are still there these people will keep coming to the U.S. or to other countries," Francesca Fontanini, a spokesperson for the United Nations High Commissioner for Refugees in the Americas, told Time earlier this year.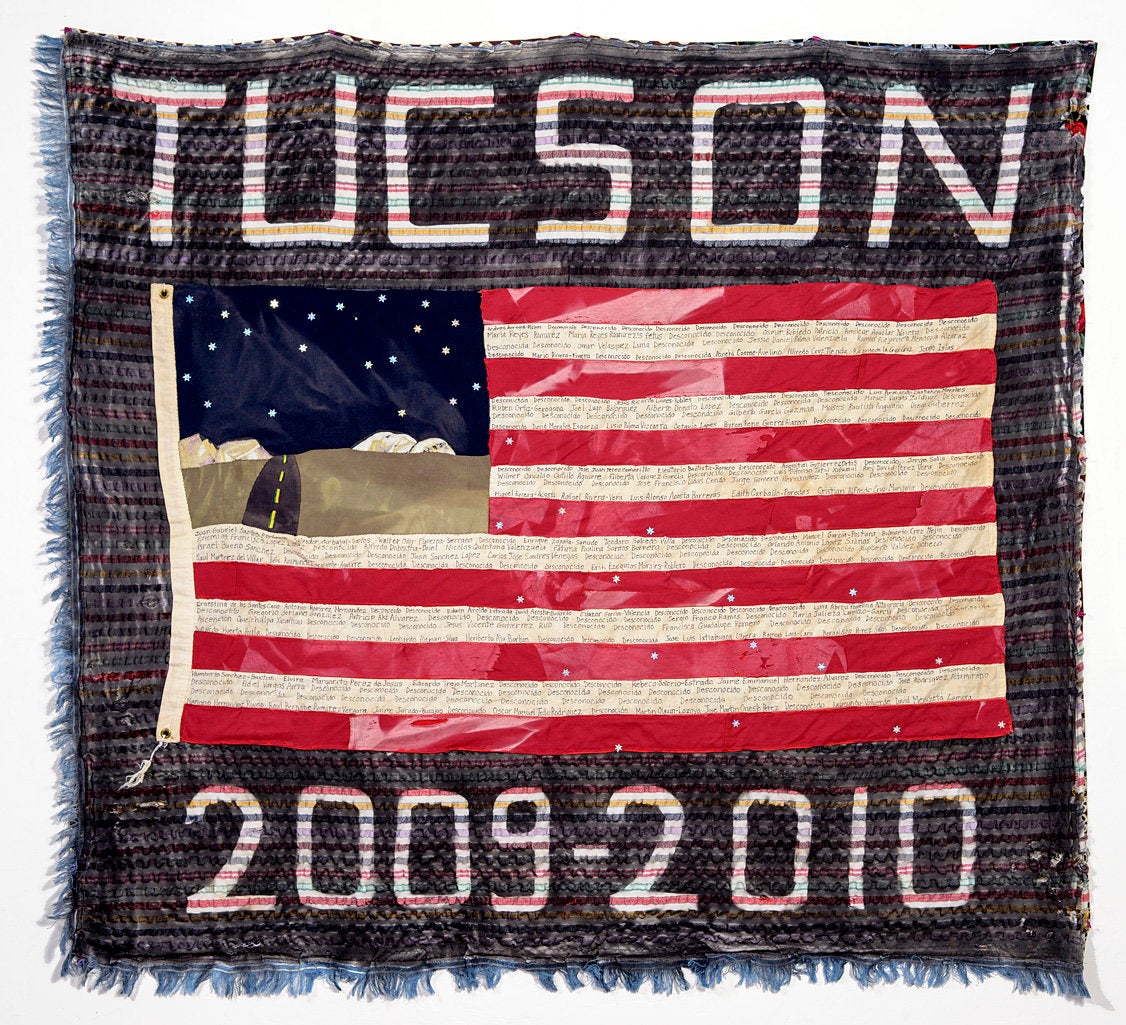 And as the Trump administration continues to demonize undocumented immigrants, participants of the Migrant Quilt Project are eager to share their work.
"It's horrifying what's happened with Dreamers and migrant children being incarcerated," Ipsen said. "I feel it's increasingly important to get out there and exhibit the quilts and talk about the policies that are occurring."
The quilts are currently on display at the Urban Edge Gallery in Waukegan, Illinois, until Oct. 14. Additional displays are scheduled at galleries across the United States through 2019. Upcoming dates will be posted on the Migrant Quilt website.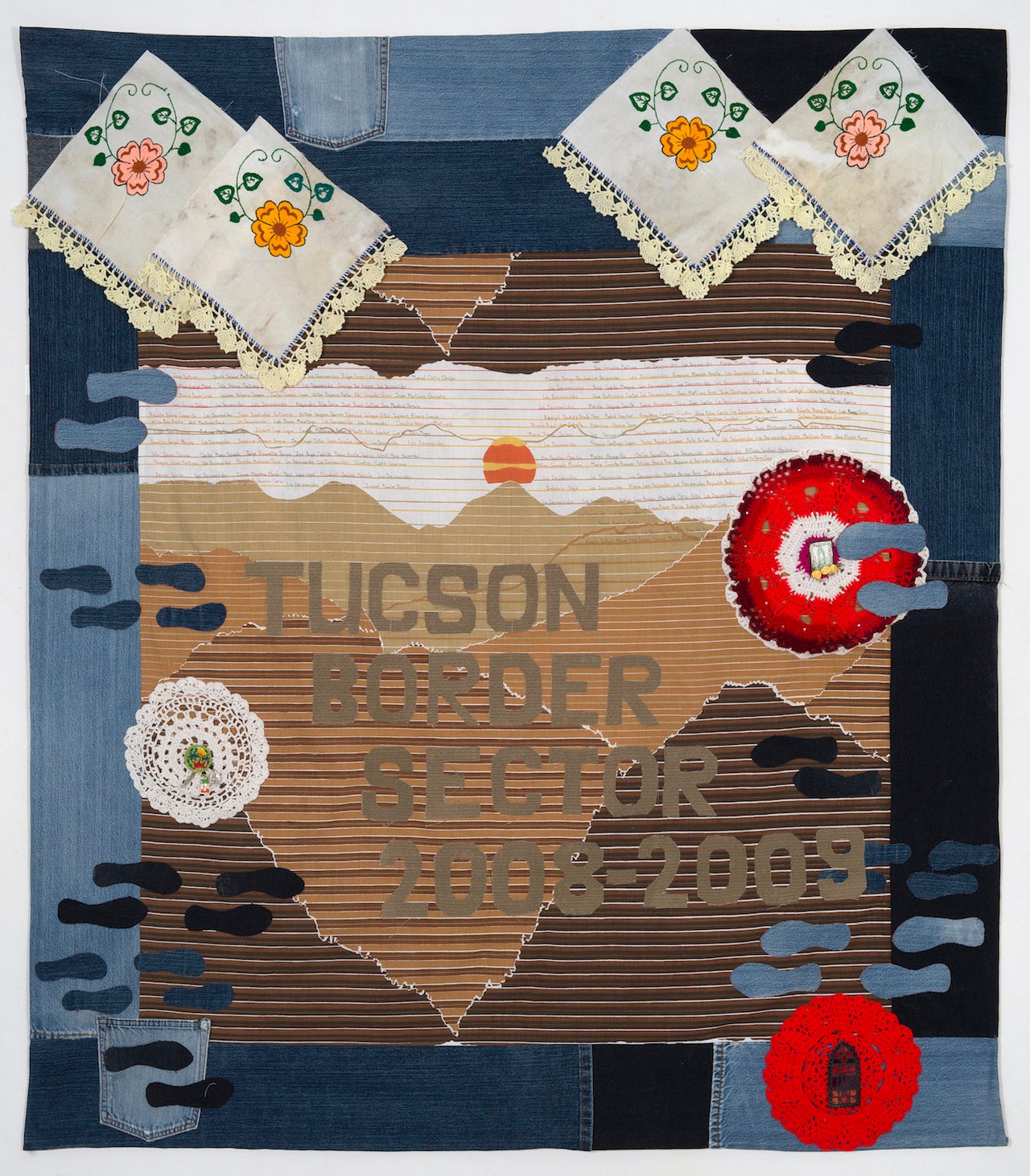 CORRECTION: The subheadline in a previous version of this story indicated that thousands of migrants, instead of hundreds, die annually trying to cross the desert.
Popular in the Community