As a massive crest of water surges south along the Mississippi River, many residents are being forced to pack up and head for higher ground as their homes are tragically inundated with floods the likes of which, in many areas, haven't been seen since 1937.
Some residents have taken to building massive earthen levees around their houses in an attempt to stave off the rising waters. As the stunning aerial images below show, those who were successful are left with their own islands -- homes isolated on all sides by the seemingly endless waters of the Mississippi.
Unfortunately, most residents along the river aren't able to save their homes. CLICK HERE to see how you can help relief efforts.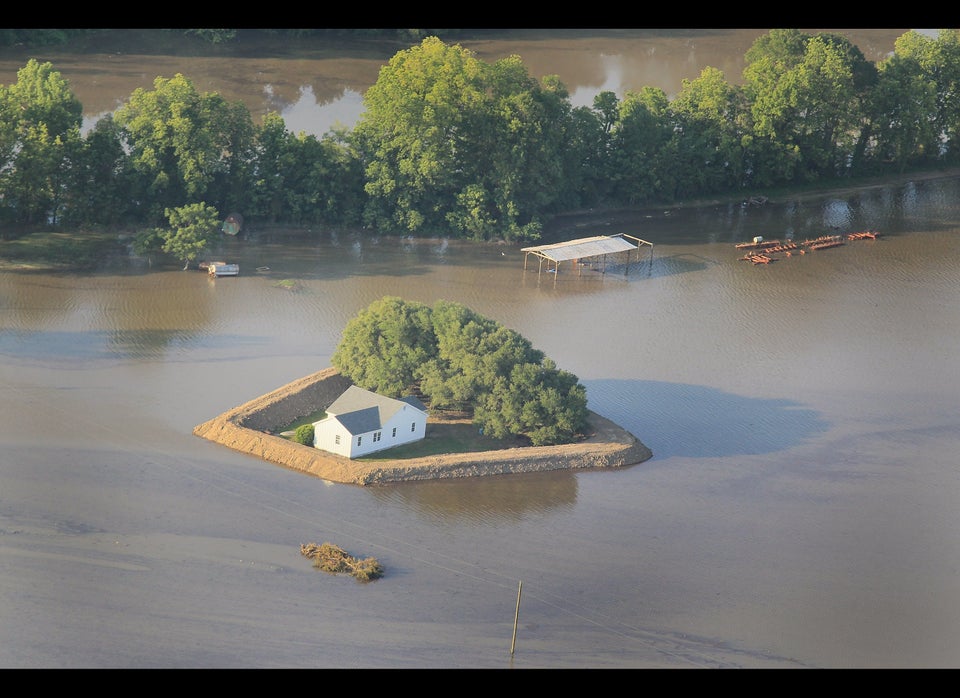 Mississippi Flood Homes Turned To Islands
Related
Popular in the Community