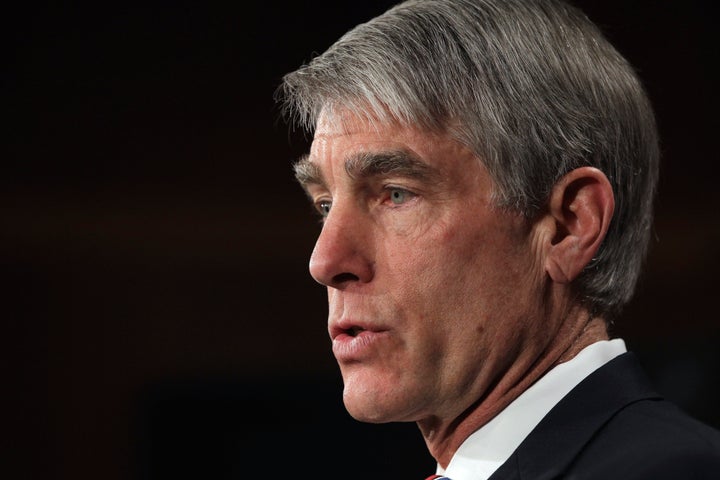 WASHINGTON -- As tension builds over compromise between the GOP-led House and Democrat-led Senate, Democratic Sens. Tom Carper, Mark Udall and Kay Hagen announced Thursday they will lead a group called Moderate Dems this session to work toward deals with Republicans over budget cuts and other policies.
The 18-member committee will meet once a week before Democratic lunches to discuss strategies for moving various spending-cut bills through the Senate. Their main priorities will be paying down financial obligations, along with education and energy reform.
"My hope is that our group can help bridge the gap that divides us by finding common ground," Carper, the senior senator from Delaware, said in a statement. "Now, more than ever, the Senate needs to put partisan gridlock aside in order to find consensus on critical issues and to deliver real results for the American people."
The three senators who will lead the group are honorary co-chairs of moderate Democratic policy group Third Way, and have indicated support for bills that cut spending from current levels.
Udall (D-Colo.) is the sole Democratic co-sponsor of the Balanced Budget Amendment, which would prevent the government from spending more than it takes in (with built-in exceptions for war and items approved by two-thirds of both the House and Senate). He has said he will not vote to raise the debt ceiling unless the administration changes how it spends money.
In the wake of a Government Accountability Office report on overlapping federal programs, Udall announced this week he will introduce a bill to identify unnecessary and inefficient programs.
Moderate Dems will also push for education policy, likely following a set of guidelines laid out by some members earlier this week. Hagan (D-N.C.) worked with Sen. Michael Bennet (D-Colo.) to lead moderate Democrats in a wish list for the Elementary and Secondary Education Act, mostly following Obama administration requests, and Hagan plans to introduce a bill focusing on low-performing schools.
Hagan said in a statement the Moderate Dems will help the Senate avoid gridlock, which plagued the chamber for the past two years.
"I am proud to join with Senators Carper and Udall in convening a group of moderate Senators who meet regularly to discuss commonsense policy ideas," she said. "Our group will advance moderate ideas in Congress and put our imprint on legislation."
Popular in the Community