A child's relationship with his or her grandparents is a very special one, and for Blair Eloise Mitchell, she'll get to enjoy three times the cuddles, kisses and wisdom as she grows up with a grandmother, great-grandmother, and great-great-grandmother. The birth of the infant was an especially joyous occasion as it made her the fifth generation of women living in her family.
The Cavanagh family, from Gympie in Queensland, Australia, posed for a once-in-a-lifetime remarkable portrait featuring five generations of mothers, daughters and grandmothers.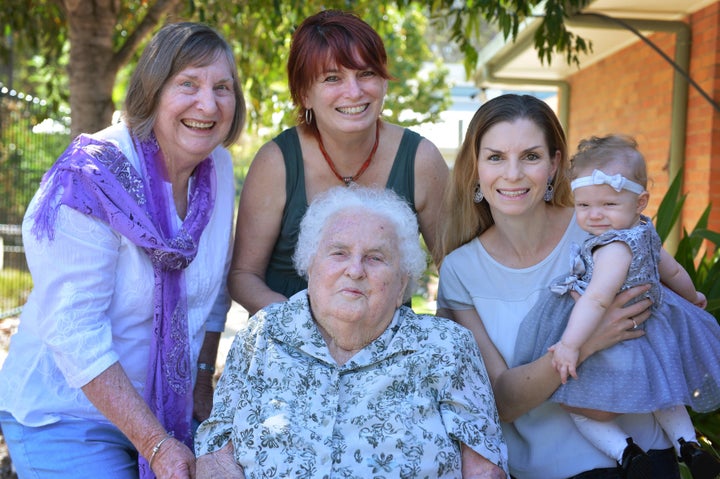 The family matriarch is Olive Cavanagh, who just turned 100 two months before the birth of her great-great-granddaughter, the Gympie Times reports. Also pictured is great-grandma Bev, grandma Andrea and Blair's mother, Alexis.
The family has deep roots, dating back over a century to the small Australian town, and they'll undoubtedly be thrilled to pass along the family history and stories to their newest family member.
At Huff/Post50, we love celebrating large families.
With three times the grandparent love to go around, Blair is definitely one very lucky little girl.
Related
Before You Go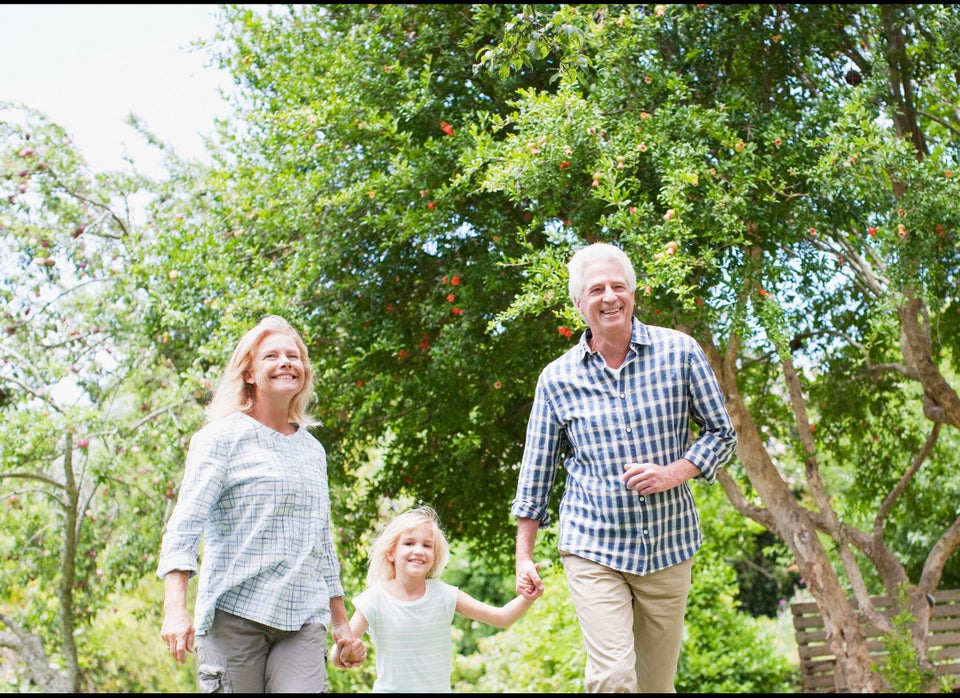 Grandparents Play An Important Role In Families, AARP Study