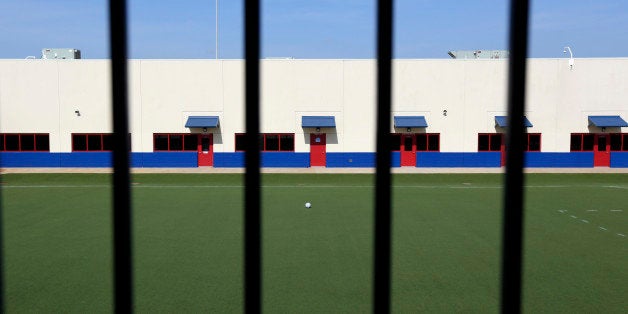 A mother whoattempted to commit suicide last week while locked up in a family detention center in Karnes City, Texas, was deported Tuesday along with her 4-year-old son.
Immigration and Customs Enforcement officials had prevented the woman, Lilian Yamileth Oliva, 19, from meeting with her attorneys, according to Javier Maldonado, one of the lawyers working on her case. He added that Oliva had a strong case to avoid deportation because she had faced domestic abuse and death threats in her home country of Honduras.
Maldonado, who took over the case from another attorney, told The Huffington Post that before he could move forward, he needed to obtain the copy of the Board of Immigration Appeals decision that was in Oliva's possession and to interview his client. He says he was unable to do either before Oliva was deported.
"ICE knew that lawyers were ready to represent her and ICE knew we were doing everything possible to talk to her and file the necessary paperwork -- and throughout the last six days, they blocked access to her," Maldonado said. "They were aware of the threats she faced at home. All we needed were a couple of days and access to her, and they prevented us from doing that."
An ICE official confirmed by email that Oliva and her son had been deported, saying that she had exhausted "all of her legal appeals before ICE, the Executive Office of Immigration Review and the Board of Immigration Appeals." The official said ICE allowed Oliva to speak with a lawyer by telephone before deporting her.
At the age of 13, Oliva had been forced into a relationship with her former partner, the father of her son, Maldonado said. She had her son at age 15. Oliva tried to flee the relationship several times, the lawyer added, but feared for her and her child's safety.
In May 2014, Oliva left her child with her mother and entered the United States illegally through Mexico, only to be deported soon after. She returned with her son in October, and immigration authorities placed both of them in the Karnes County Residential Center -- a detention center for mothers and children that is run as a for-profit enterprise by GEO Group, a private company.
Last week, the immigration advocacy group RAICES, which works with women detained at the Karnes family detention center, said Oliva attempted to commit suicide in the bathroom on Wednesday.
It was unclear how much psychiatric treatment Oliva received following the suicide attempt. Fatima Menendez, one of the attorneys working on Oliva's case, said she was able to speak with Oliva by phone on Friday evening around 7 p.m.
"She said that day they had only checked on her that morning and that was it," Menendez told HuffPost. "I'm not sure if that was a mental health evaluation or if that was them just checking on her wounds."
An ICE official said Oliva received a psychiatric evaluation before she was deported.
Because of the prior deportation on her record, Oliva did not qualify for asylum, but Maldonado said he had been helping her to apply for "withholding of removal" -- a protection from deportation that is similar to asylum.
The practice of detaining migrant families has come under intense scrutiny in recent months. The Obama administration had largely curtailed family detention in 2009, but expanded it once again after a massive uptick in the number of women crossing illegally in the United States with their children. Last year, roughly 68,000 mothers with children crossed into the country illegally, the vast majority of them coming from the violence-plagued Central American countries of El Salvador, Guatemala and Honduras. Like Oliva, these mothers often presented themselves to immigration authorities and pursued asylum claims.
Late last year, the Obama administration expanded family detention capacity at the Karnes City facility and constructed a second, 2,400-bed family detention center in Dilley, Texas. Administration officials argued that detaining families would deter other migrants from attempting to cross into the United States.
The Karnes City center has been the site of repeated protests and allegations of mistreatment. Several dozen women, including Oliva, launched a hunger strike ahead of the Easter holidays to protest their and their children's detention. At least three of the women said that they and their children were placed in isolation as retaliation and that guards told them they would be separated from their children if they continued to refuse food.
GEO Group, which runs the detention center, denies any wrongdoing and has questioned whether any hunger strikes occurred there at all.
"The Karnes County Residential Center provides high quality care in a safe, clean, and family friendly environment, and onsite U.S. Immigration and Customs Enforcement (ICE) personnel provide direct oversight to ensure compliance with ICE's Family Residential Standards," GEO Group said in a statement.
Before You Go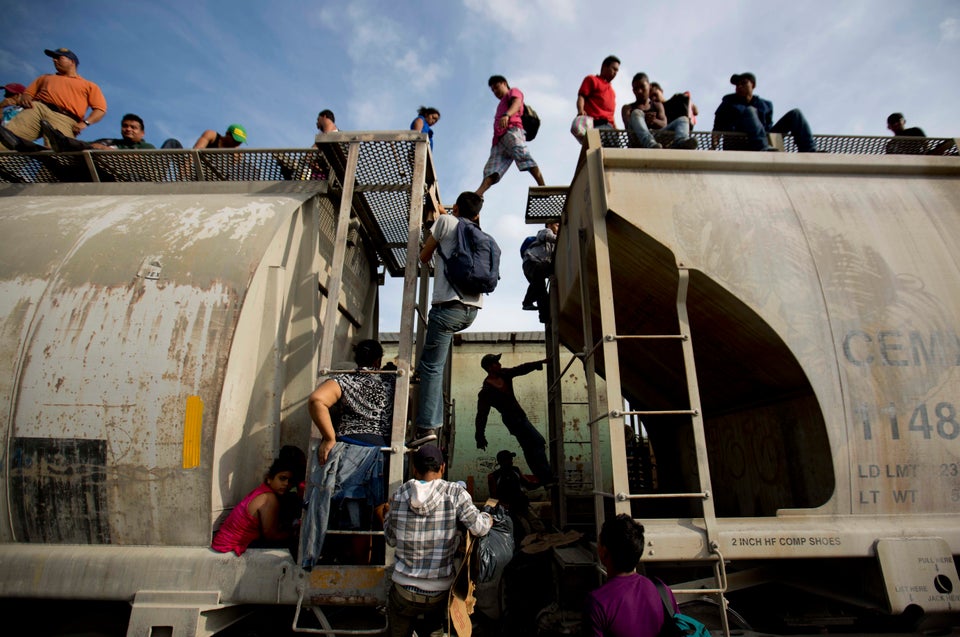 Why Latin Americans Really Come To The U.S.
Popular in the Community