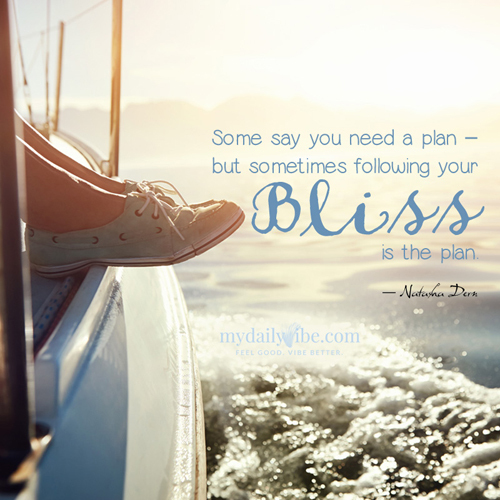 Living in a world of hustle, noise and chaos, we don't function well without a plan, or at least a mile long to-do list. It is inconceivable for many to live otherwise. A false sense of importance is attached to living in such a manner and the need to perpetuate it is of paramount. But its an illusion. We cling to it, it's comfortable, it's safe. It give us a sense of security in the face of uncertainty. We don't question, we don't look for other options, we convince ourselves that all is well. We make no effort to adapt and adjust whatsoever, it is as if we are trying to keep life at bay in the hope that it will leave us alone. But it won't.
Life is smarter than we are; it can arrive at your door at the most unexpected hour and pull the rug from under your feet and send your pseudo plans into oblivion. Is life cruel or unfair? Maybe.
But life isn't interested in the box you live in, it will huff and puff and break down the four walls of your own making. It doesn't like closed spaces or minds. In its constant need for expansion, you and your life are no exception. Sometimes clinging to what we think should happen versus allowing what needs to happen is a fine line of being in flow or being forced to go with the flow. The universe does not play favorites, it doesn't pick and choose who and what will expand - this applies to all not the few.
So what's the alternative?
Joseph Campbell explained it beautifully to Bill Moyers in the Power of Myth:
Follow your bliss. If you do follow your bliss, you put yourself on a kind of track that has been there all the while waiting for you, and the life you ought to be living is the one you are living. When you can see that, you begin to meet people who are in the field of your bliss, and they open the doors to you. I say, follow your bliss and don't be afraid, and doors will open where you didn't know they were going to be.
In other words, this path helps us gain a deep satisfaction and fulfillment that cannot be achieved any other way. It satisfies our need for meaning. Our bliss gives us a sense of purpose, belonging, and deep self-awareness.
Now knowing or following your bliss is not enough. It requires taking action, formulating a plan. But this type of plan comes from being fully engaged in the process of manifesting your passions. There is intent. There is clarity. There is purpose. The vibe is different. You feel different. As new doors open, you'll feel the added fulfillment and pleasure of being in flow, being in tune with your life. Each success accomplished along the way will expand your outlook and the muscle of self-confidence grows stronger.
The need for self comparison vanishes. Competition gone. You interest in what your neighbor is doing history. There is less and less reason to feel envious or jealous of others and more reasons to look to the future with optimism. What used to occupy your thoughts, robbed you of energy or tampered with your focus lose their influence.
As your path expands, new and more fulfilling relationships begin popping up. Your need for deep connections will be satisfied by others who are also on the same track. In other words, you are going to meet people you like, people who get you, and people who understand your passions and why you are doing what you're doing because they too are following their bliss. Your life becomes one of meaning and deep affinities. What could be better than that?
At the end of the day, all of us have certain urges or callings to leave a deeper footprint in some way. Those urges or callings are your soul speaking to you. You must listen and follow. As Joseph Campbell puts it: "Follow your bliss and don't be afraid."
For more inspiration visit: mydailyvibe.com or sign up to receive inspirational reminders every day to feel good-vibe better right in your inbox.
Related