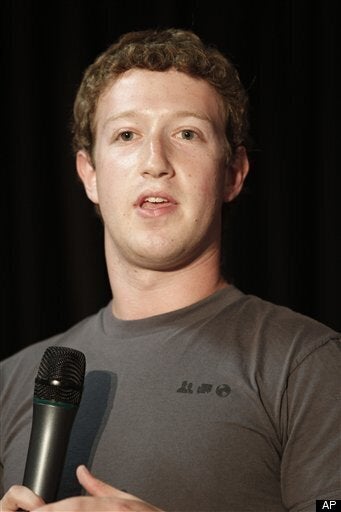 Press-shy Facebook CEO and co-founder Mark Zuckerberg is the subject of a New Yorker profile by Huffington Post senior contributing editor Jose Antonio Vargas that probes the love life, ambitions, and childhood of the "boy king of Silicon Valley."
For the 6,000-word piece, Vargas conducted a series of exclusive interviews with, among others, Facebook investor Jim Breyer, Zuckerberg's longtime girlfriend Priscilla Chan, rival Tyler Winklevoss, as well as with the Facebook chief himself.
While Zuckerberg advocates openness and sharing--his goal, and Facebook's, is to "make the world a more open place"--he "remains a wary and private person" who "doesn't like to speak to the press," writes Vargas. The New Yorker piece forced Zuckerberg to open up. Vargas observes, "Now Zuckerberg, who met with me for several in-person interviews this summer, is confronting something of the opposite: a public exposition of details that he didn't choose."
We've compiled a few highlights from the New Yorker profile. Read the whole piece here.On Zuckerberg's privacy views:
Privacy, he told me, is the "third-rail issue" online. "A lot of people who are worried about privacy and those kinds of issues will take any minor misstep that we make and turn it into as big a deal as possible," he said. He then excused himself as he typed on his iPhone 4, answering a text from his mother. "We realize that people will probably criticize us for this for a long time, but we just believe that this is the right thing to do."
On Yahoo's offer to buy Facebook for $1 billion:
Looking back, Chan said she thought that the time of the Yahoo! proposal was the most stressful of Zuckerberg's life. "I remember we had a huge conversation over the Yahoo! deal," she said. "We try to stick pretty close to what our goals are and what we believe and what we enjoy doing in life--just simple things," she said.
On Zuckerberg's demeanor:
His affect can be distant and disorienting, a strange mixture of shy and cocky. [...] The typical complaint about Zuckerberg is that he's "a robot." One of his closest friends told me, "He's been overprogrammed." Indeed, he sometimes talks like an Instant Message--brusque, flat as a dial tone--and he can come off as flip and condescending, as if he always knew something that you didn't.
(Of Zuckerberg's management style at Facebook, one of his "closest friends" told Vargas, "Ultimately, it's 'the Mark show.'")
Zuckerberg says that many of the details he has read about the film are just wrong. (He had, for example, no interest in joining any of the final clubs.) When pressed about the movie and what it means for his public persona, he responded coolly: "I know the real story."
(When Aaron Sorkin, creator of the West Wing and writer of "The Social Network," was informed by Vargas that the West Wing is one of Zuckerberg's favorite TV shows, Sorkin replied, "I wish you hadn't told me that.")
How Zuckerberg met his girlfriend:
He joined the Jewish fraternity Alpha Epsilon Pi, and, at a Friday-night party there, Zuckerberg, then a sophomore, met his current girlfriend, Priscilla Chan, a Chinese-American from the Boston suburbs. They struck up a conversation while waiting in line for the bathroom. "He was this nerdy guy who was just a little bit out there," Chan told me. "I remember he had these beer glasses that said 'pound include beer dot H.' It's a tag for C++. It's like college humor but with a nerdy, computer-science appeal."
Zuckerberg has found all his homes on Craigslist. His first place was a sparse one-bedroom apartment that a friend described as something like a "crack den." [...] "He's the poorest rich person I've ever seen in my life," Tyler Winklevoss said.
On Facebook's color scheme:
Colors don't matter much to Zuckerberg; a few years ago, he took an online test and realized that he was red-green color-blind. Blue is Facebook's dominant color, because, as he said, "blue is the richest color for me—I can see all of blue."
What were you most surprised to learn about Zuckerberg? Weigh in below.
Popular in the Community