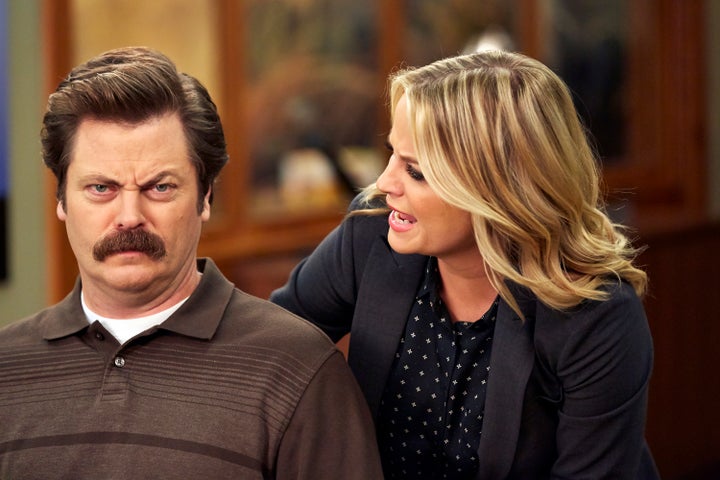 It seemed like a perfect ending. Leslie said her goal was to become president of the United States. Then, in the series finale we see a brief scene with Leslie, her husband Ben Wyatt (Adam Scott) and some people who appear to be their Secret Service agents.
It's never explicitly stated, but it seemed like Leslie achieved her goal. That is, until we chatted with Ron Swanson about it.
Nick Offerman spoke recently with HuffPost about his movie "The Founder," and we asked if he thought Leslie became president on "Parks and Rec."
His response to a possible President Knope? Nope.
"I would be dubious. I feel like it takes a very special personality to actually want to become president of the United States. In show business ... to me, the president is more like an A-list movie star and there is a lot about that lifestyle that is not attractive to most people, and I think Leslie would be one of those people," said Offerman. "I feel like she might become governor at most."
Governor? You mean like Rick Perry from "Dancing with the Stars?"
Oh, please no ... (Li'l Sebastian is rolling in his grave.)
With the show hinting so heavily that Leslie would be president, what gives?
In our opinion, Donald Trump is what gives.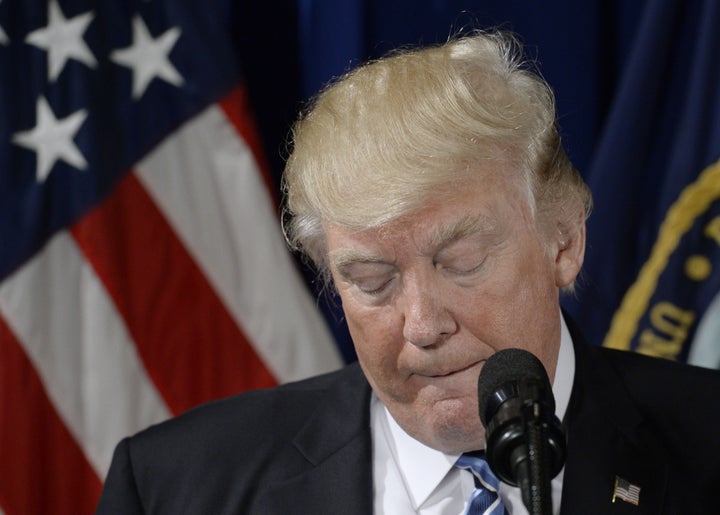 Offerman is very vocal in his opposition of the new president, and his "Parks and Rec" character is, too. On Swanson's position, Offerman told HuffPost:
I can't fully speak for Ron Swanson because smarter people than me were writing that role to which I was but a contributor, so I asked Mike Schur, our head writer, what the answer to the question was, and he said that Ron would think very little of anybody that made the transition from business to politics. That would be his main vote against the orange one. But also, Ron was a great respecter of all people ... especially women, so he would really think Trump was shameful because his behavior is so demonstrably disrespectful of women.
If "the orange one" has soiled the office for Offerman, it makes sense that he wouldn't see Leslie in that position.
I reject out of hand the notion that we have thrown up our hands and succumbed to racism, xenophobia, misogyny, and crypto-fascism. I do not accept that. I reject that. I fight that. Today, and tomorrow, and every day until the next election, I reject and fight that story.
She apologized to young girls on behalf of the "grown-ups of America" who screwed up the election, and encouraged them not to be disheartened:
He is the present, sadly, but he is not the future. You are the future. Your strength is a million times his. Your power is a billion times his. We will acknowledge this result, but we will not accept it. We will overcome it, and we will defeat it.
Whether Trump has soured Leslie's chances as president for Offerman, or if she would really just voluntarily stop at governor, Knope still has our vote.
Correction: An earlier version stated Knope's letter was written by Amy Poehler, but it wasn't specified which writer or writers worked on the note.
Popular in the Community